Social Media: An Avenue of Lies and Deception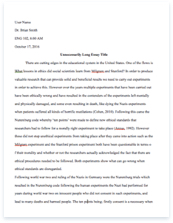 The whole doc is available only for registered users
A limited time offer! Get a custom sample essay written according to your requirements urgent 3h delivery guaranteed
Order Now
The methods by which people communicate have changed and evolved with time so that some of the values in face-to-face communication have been lost. Body language is now found through the tone of text, and face-to-face conversations have transformed into typing messages and sending photos. Of the top ten most popular websites, as tracked by Alexa (a web information company), half are social networking sites (Golbeck). The popularity of using social networking sites continues to expand with time, and as technology grows, easier access to such sites is increasing, ultimately diminishing face-to-face communication. There is no denying that social media allow people to remain connected, near or far from one another, but there is controversy regarding the effects they have on people and on their relationships with others. Therefore, the impact of a person's ability to access social networking sites is negatively affecting that person's relationships with other people in their lives, whether it is family members, friends, intimate relationships, or the relationship within self.
The Internet was invented in the nineteenth century by Tim Berners-Lee. Berners-Lee viewed his invention as a space that allowed people to interact in a virtual sense. At the start of the Internet, there were limited ways people could interact with one another. It was not until 1997 that blogging began, and in 1999, the website blogger launched, now currently owned and known as Google, which allowed people to comment on one another's blogs initiating online interaction. In 1997, the first social networking site, Six Degrees, was commenced, enabling people to generate profiles and to display friends. At its height of popularity, Six Degrees held a total of one million users. In 2002, Friendster was established followed by MySpace in 2003, which essentially brought social networking sites to public attention and was ranked as one of the most prevalent social networking sites for numerous years. In 2004, today's largest social networking site, Facebook, was established, originally being constrained to students at Harvard, later expanding further to selected universities, and eventually to the general community. In 2006, Twitter, a microblogging site, was introduced, and other social media sites continued to grow and to expand at dramatic rates. Among the most visited sites, Google was ruled as most popular until 2010, after which Facebook outshined Google and became ranked as number one (Golbeck).
Usage of social networking sites continues to grow with time, and studies reveal it has not deviated from the path it is on. The Pew Internet and American Life Project, a research organization that provides statistics and analysis on social matters, displays results from a recent survey conducted in February of 2013. The survey reveals sixty-seven percent of American adults are Facebook users. Of the thirty-three percent who do not use Facebook, twenty percent admitted to have using it in the past. Among teen users of Facebook, the average number of friends was found to exceed three hundred ("Coming and Going"). In another survey, of teens ages from twelve to seventeen, fifty-four percent admitted to sending texts to their friends a minimum of once a day, where thirty-three percent admitted to not having face-to-face conversations with them ("Antisocial Networking").
Social networking sites are triggering people to damage their selfhood through feelings of isolation, resulting in harmful mental health consequences. Accounts on sites, such as Facebook, Twitter, and MySpace, have an addictive nature embedded in them, causing people to become hooked. As people follow the crowd and join social networking sites, they begin consuming a large quantity of time on the sites, initiating an overuse of the Internet. Kim Junghyn, Robert LaRose, and Peng Wei address the issue in their article, "Loneliness as the Cause and the Effect of Problematic Internet Use: The Relationship between Internet Use and Psychological Well-Being," suggesting that people who are initially lonely turn to the Internet use to fulfill the desire of being socially active with others, consequently leading to compulsive use of the Internet and producing negative effects on people's psychological well-being. The authors conducted a study in regard to the problem by surveying college students.
The study confirms isolation to be directly linked to an overuse of the Internet and social networking sites (Kim Junghyn, Robert LaRose, and Peng Wei 1-21). As people continue to isolate themselves, they feel displaced from the real world and feelings of depression commence. When people turn to social networking sites to get their feel of being connected to others, it back fires and, in return, causes people to feel more disconnected than they were before. While social networking sites continue to cause people to isolate themselves, they also contribute to the damaging of people's self-esteem. Self-esteem is a person's own evaluation of self in one of two ways: positive or negative. Social networking sites can contribute to poor self-esteem; as a result, people begin to compare themselves to others. In her article, "Under the Sway of Social Media", Cosima Marriner claims that the more time teenage girls spend in social media sites, the more damage is being done to their self-esteem.
Marriner suggests these girls are being consumed in a battle among other girls merely based on their physical appearance. Marriner displays a study conducted by New Flinders University who interviewed more than one thousand high school girls. The study finds that ninety percent of the girls interviewed owned accounts on Facebook and found that the average time spent on such social media websites range from an hour and forty-five minutes to two hours a day. Approximately half of those interviewed were unhappy with their body weight although more than a third of them fell in the standard weight for their age. The study concludes that time spent on social networking sites leads to higher levels of depression deriving from a low self-esteem centered on a means of insecurity obtained from the person's physical appearance. Marriner quotes professionals who state that social media have a greater impact on adolescent girls than old-fashioned media because social networking sites are more interactive. As young girls take part in social interactions on these sites, they view themselves the way others do leading to a condition in which they value themselves less (Marriner 6).
It is as though social networking sites have only enabled people to more often compare their lives to the highlights of others as they post and blog about the good things happening to them. People seem to be trapped in a battle for likes and praise on posts and pictures, in an effort to boost their poor self-esteem caused from such social networking sites to begin with. Not only can a person's self-esteem be minimized due to comparing themselves to others, but self-esteem can also be severely affected as a result of another person's intention to emotionally damage them through social networking sites. Social networking sites have opened a wide door to today's most common form of bullying- cyberbullying. Cyberbullying occurs in a variety of ways where the bully might post negative comments on a person's Facebook wall or picture, in an effort to shoot down that person's self-esteem and cause damage to the ways in which people value themselves. In her article, "The New Bullies," Janice Youngwith quotes Kate Hutter, a mental health specialist, who points out cyberbullies hide behind fake accounts they have created, enabling them to post anonymously. Hutter claims that, as a result, social skills, including face-to-face communication and the ability to control confrontations, are being lost.
As a result of the loss of communication skills, children feel open to say what they want on social networking sites without realizing the damage done and the consequences that follow. Youngwith continues with her evidence on the effects that social media have on a person's self-esteem due to cyberbullying by quoting mental health case therapist, Sharon Beck. Beck suggests victims of bullying are inclined to suffer from low self-esteem as well as from depression. She goes on to say that children who possess the ability to control others through bullying are less likely to learn the social skills necessary to construct and to retain positive relationships (Youngwith 1-20). The problem with social networking sites is that they have created another means of communication in which people can do and say what they desire but, in reality, would never say to another person's face. In his article, "In an Online World, We Push the Limits of Good Behavior: Why Do We Say Things Online We Would Never Dream of Saying in Real Life? Psychologist Diana Callaghan explores a strange and dangerous Internet phenomenon…," the author, Wales Cardiff, addresses this matter of cyberbullying by stating it is now labeled as the Online Disinhibition Effect.
Cardiff suggests having this ability often leads to aggressive behavior online and, as a result, becomes a means of cyber-bullying (Cardiff 20). The consequences of this issue have serious mental effects on a person. As adolescents take part in social media, participation on those social networking sites has a direct correlation to teens as they encounter abusive relationships. President Barack Obama addresses the issue of adolescents and the engagement of violent relationships during their adolescent years in his recent proclamation- Proclamations: National Teen Dating Violence Awareness and Prevention Month. In addressing the problem, Obama has established a National Teen Dating Violence Awareness and Prevention Month in order to minimize violent relationships at young ages. President Obama points out that violence in relationships often begins in a person's adolescent years, impacting the development of an individual and creating a pattern that can potentially be carried into future relationships. Obama suggests that, in applying the effort of reducing violence in teen relationships, the social realities of today must be confronted.
He acknowledges the growing industry of social networking sites as they play a major role in adolescents' everyday lives and are being used as a tool for victimization and control as well as for emotional abuse (Obama 1-2). Social networking is aiding those who participate in social media by allowing a number of methods they can use as tools to control others and for victimization as well as for depriving people of knowledge about how to build a healthy relationship with others. In his article, "Social Networks Giving Romance a Makeover," Eric Deggans suggests social media have changed the way relationships are because of how a couple communicates and is causing misunderstandings as well the deprivation of personal contact in relationships (Deggans 1). As couples continue to interact on social networking sites, allowance for detriments in the relationship can be present at all times.
On the other hand, several people feel that social networking sites aid in creating a positive impact in relationships. June Ahn, author of "Teenagers' Experiences with Social Network Sites: Relationships to Bridging and Bonding Social Capital" (2012), claims that social networking sites have a direct correlation to a person's social capital and facilitate the development of relationships. Ahn defines social capital as a means of benefiting relationships and suggests it is built into the structure of relationships. She suggests behaviors on social networking sites, such as commenting a picture or posting on a person's wall, provide themselves to the constructing of relationships. She claims researchers have repeatedly found that using social networking sites is related to higher social capital. Ahn displays a study conducted with the assumption that teens active in social networking sites illustrate greater levels of connection related to social capital compared to peers who do not use such sites. She also points out initial studies on teens using social networking sites that have found that comments people leave on one another's profiles directly link to a person's self-esteem (Ahn 99-107).
Although Ahn's argument displays studies and research to support her claim in order to allow for a credible argument; her argument has weaknesses embedded in it. The studies used to construct her argument are flawed in that they prove that people who use social networking sites do not directly correlate to both bridging and bonding in a person's social capital at the same time. Ahn continues to admit that results from her findings are proposing mixed support for the claims. Her argument continues to present flawed outcomes in her research that do not support her claims, and Ahn acknowledges the "limitations (of her study) highlight the need for future research" (107) on her topic where weaknesses are exhibited (Ahn 106-107).
Social networking is merely a gateway into a path of deceitfulness and isolation resulting in detriments in relationships with others as well as with self. As social networking sites continue to enhance and to create new methods of communication, people are becoming more vulnerable and are at a higher risks of becoming depressed due to seclusion from social contact in the matter of face-to-face communication. While children and adolescents continue to join social networking sites and to become more involved in Internet activities, they are more exposed to negative interaction with other people online resulting in poor self-esteem and the lack of necessary social skills in maintaining relationships with others. People should consider the amount of time they should spend on social networking sites and compare that to the time spent with other's face-to-face. Detriments to people's relationship with self can be avoided if people gain attentiveness as they take part in social networking sites.
Works Cited
Cardiff, Wales. "In an Online World, We Push the Limits of Good Behaviour;." The Western Mail 8 Feb. 2012, First ed., Features sec.: 20. LexisNexis Academic. Web. 9 Nov. 2013. Golbeck, Jennifer. "Chapter 1. Introduction." Analyzing the Social Web. Amsterdam: Morgan Kaufmann, 2013. N. pag. Safari Books Online. 17 Feb. 2013. Web. 17 Oct. 2013. Junghyn Kim, LaRose Robert, and Peng Wei. "Loneliness as the Cause and the Effect of Problematic Internet Use: The Relationship
between Internet Use and Psychological Well-Being." Academic Search Premier. EBSCO, Aug. 2009. Web. 18 Oct. 2013. Marriner, Cosima. "Under the Sway of Social Media." The Sun Hearld 21 July 2013, First ed., News sec.: 6. LexisNexis Academic. Web. 4 Nov. 2013. Obama, Barack. Proclamations: National Teen Dating Violence Awareness and Prevention Month. Proclamation. N.p.: Office of the Federal Register, 2011. LexisNexis Academic. Web. 17 Oct. 2013. Rainie Lee, Smith Aaron, and Duggan Maeve. Coming and Going on Facebook. Rep. Pew Internet and American Life Project, 5 Feb. 2013. Web. 6 Nov. 2013. Stout, Hilary. "Antisocial Networking." LexisNexis Academic. LexisNexis, 2 May 2010. Web. 10 Nov. 2013. Youngwith, Janice. "The New Bullies." Chicago Daily Herald 8 Aug. 2010, N2 ed., Reflejos sec.: n. pag. LexisNexis Academic. Web. 17 Oct. 2013.
Related Topics