Snake-Handling and Redemption in Southern Appalachia, by Dennis Covington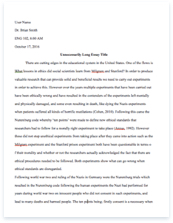 The whole doc is available only for registered users
A limited time offer! Get a custom sample essay written according to your requirements urgent 3h delivery guaranteed
Order Now
Dennis Covington writes about the snake handling rituals that go on in Scottsboro, Alabama, in March on 1992. While going to the services held at the churches, Covington realizes that he is not only doing a story on other people's religions, but that he is also discovering his own religion. Covington creates feelings of sympathy and disgust for me while he talks about snake handling in southern churches. Through Covington's eyes I was exposed to his spiritual journey, family, and southern beliefs about snake handling. Covington's spiritual journey throughout Salvation on Sand Mountain was shocking. It makes one think that the phrase "everything happens for a reason" really is true. His first experience in a serpent-handling church was "exhilarating and unsettling" (11). Especially compared to Covington's small Methodist church in Birmingham, Al. The snake-handling church on Sand Mountain seemed to bring a different point of view to Covington about his spiritual life. For example, Covington stated that "he wanted to experience more" (11) because the services at The Church of Jesus with Signs Following always seemed to leave Covington wondering about what was going to happen next.
Dennis Covington began to get closer to the congregation and he soon had a taste for handling snakes. After he became familiar with the church services, he began to invite his family to come along. Covington's daughter, Ashley, also had an influence on Covington becoming more interested in the snake handling ritual. She was the one person that he thought would never like an act such as snake handling. Her reaction to the services startled him. "The raw hillbilly music had been imprinted on her genes, like something deep within her she was remembering" (114).
Ashley's reaction to the ritual brought on a more determined and willing Covington to search their family history and see if anyone was once a snake handler. The southerners' beliefs about snake handling were questionable and troubling. They quoted the Bible word for word, but they also took it for the face value and did not look for God's hidden meanings. For instance, they believed that speaking in tongues, anointing one another with oil, drinking poison, handling fire, and taking up poisonous snakes were all things that God intended for everyone to do. Brother Carl stated that "The Bible says you're gonna suffer for your faith" (134), meaning if the Bible says to handle a snake and you get bit as a result, it's just part of your faith. Does this mean dying is part of your faith?
When a rattlesnake bit Mrs. Craig she was asked if she wanted a doctor, "anything for ease" (149) was her reply to the question. As a result someone in the church felt that she would lose her faith if she called the doctor. The people of the church of Jesus With Signs Following believed that if you were in and of the word enough, you would suffer from a snakebite and risk dying to prove your faith. Throughout Covington's spiritual journey and the religious beliefs of the southerners, Salvation on Sand Mountain leaves me wondering why people are like this. Snake handling among many other southern beliefs are what drive northerners to have a narrow-minded view of people that live in the south. In reality, we southerners give ourselves a bad name. For example, "Old Jesus Onlys, freaks, and Holy Rollers" (25) are some of the names outsiders called the members of Jesus With Signs Following. However, the people of the church did not let ridicule stop them from doing what they thought the Lord intended for them to do. I believe that we shouldn't judge the ones that have faith in these certain beliefs. We should just worry about our religion and our beliefs and how we know and trust God.
Related Topics