Situational Planning Strategy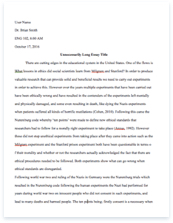 The whole doc is available only for registered users
A limited time offer! Get a custom sample essay written according to your requirements urgent 3h delivery guaranteed
Order Now
Is it time?
            Strategic mission of an organization is a long term statement of the purpose of the organization. It is the framework within which the strategic plans are formulated. Three years is too short a time to change the strategic mission of the organization, unless a drastic upheaval has happened in the business the organization is in.
            A well framed strategic mission has enough scope for excluding some businesses and also has scope for creative growth. Hence, a change at this stage may not be required. The CEO may alternatively examine the relevance of the strategic mission to the present market conditions and fine tune and revitalize the strategic mission through this activity of examination. 
Leadership Positions in Strategic Management Team:
            The strategic planning team must have
Process Sponsor – a person with power and inclination for the process
Process Champion – to push the process along and coordination
All departmental heads
Record keeper and Organizer
The Process Sponsor and the Process Champion are the major leadership positions in a strategic planning team, as they provide the mandate and the motivation to carry the process forward.
Market Trends and their Effects:
            One of the major market trends that affect the medical profession is rapid advancements in technology, in terms of equipment and in terms of information. The hospital must remain vigilant to changes on the above mentioned fronts. The strategic planning must accommodate rapid ramp up of acquisition costs and upgradation of technology. This has a cost aspect and also a human resource aspect. So the processes of these functions must be tuned to quick response.
SWOT Analysis:
Strength – Couth has already planned for such a scenario, and has a quick response system in accounts and training and development. It has established contacts and existing contracts with all major equipment suppliers in the country. Hence, the problem of handling obsolete equipment is very low.
Weakness – Couth being a community hospital, run with Government funding, but run with an independent Board of Directors faces a lot of problems in terms of the objectives of each party.
Opportunities – Couth has plans to go in for a major cost reduction drive. This is an opportunity to increase profitability and better utilize resources.
Threats – Government cutting down funding to the hospital could result in resource crunch. This could mean Couth going in for reductions in its equipment acquisition and reducing staffing.
Related Topics