Sir Winston Churcill as Military Commander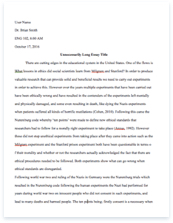 The whole doc is available only for registered users
Pages: 9
Word count: 2154
Category: Military
A limited time offer! Get a custom sample essay written according to your requirements urgent 3h delivery guaranteed
Order Now
Introduction
1.Sir Winston Spencer Churchill was among the most prolific figure of twentieth century. He emerged as a great leader in World War II (WW-II). He advocated defiance to Nazi oppression and acted as a ray of hope for the nations of Europe. He was a creative author and remembered as a master of the spoken word.
2.Early Life. Winston Churchill graduated from Royal Military College of Sandhurst. During his initial career in military he served in Cuba and India, subsequently he worked as a war correspondent in Northern India, Sudan and in South Africa. He was captured during Boer War and it was his daring escape that made him an overnight National Hero during his initial career[1].
3.Political Portfolio. At an age of twenty-five he was elected to parliament and began his political career as a statesman in the House of Commons. He went on to serve as First Lord of the Admiralty, Minister of Munitions, Chancellor of the Exchequer, and Prime Minster. It was his calm personality, ability to inspire people and capability of analytical thinking that earned him unmatchable repute.
Aim
4.Winston Churchill proved himself a military strategist, good planner and leader in the face of all odds. He played a pivotal role in the outcome of WW-II in general and in saving British pride in particular. At that critical time, he stood for the glory of the British Empire and gave slogan of "we shall never surrender"[2]. This paper seeks to analyze application of command by Sir Winston Churchill during WW-II and how did he tackle the challenges during those testing times.
Foresightedness
5.Churchill was good at war strategies and loved to predict military battles. It was by virtue of his rich experience, deep knowledge of history and analytic approach that made him envisage future shape of geo-political scenario. In 1933, that was pre WW-II era, he very rightly predicted about emerging threat from Nazis, once Adolf Hitler came to power in Germany. He raised his concerned about Germany building both its military machines and concentration camps[3]. He eyed Hitler's strategy of enhancing Luftwaffe with great concern. From 1938 to the outbreak of WW-II in September 1939, Churchill urged the government to be more pro-active against Hitler, he urged Britain to match Germany Air Power. WW-II proved the accuracy of his judgment.
6.He believed that "The farther backward you can look the farther forward you are likely to see"[4]. Instead of leading blindly, Churchill looked to past mistakes and successes of his leadership and others in order to develop strategies, which he employed to guide Britain victoriously through WW-II. Churchill very rightly pointed out that "Sometimes, though not always, people, are wise after the event, but it is possible to be wise before the event".
Resolve
7.As the WW-II broke out, Churchill was invited to join the government and made the first lord of admiralty. His first priority was to make navy ready for the war. He was a brave leader and refused to submit, surrender or negotiate peace agreement with Nazi Germany and his reply to German threat was "It was for Hitler to say when the war would begin, but it is not for him or his successors to say that it will end. It began when he wanted it and it will end only when we are convinced that he has had enough".
8.In 1940, Sir Winston Churchill accepted the Premiership, as Great Britain stood alone against Nazi aggression during initial days of WW-II. During his leadership, he gave hope to his country-mates. He kept abreast whole nation about the true progress on war. His Strength was the power of truth that inflicted enthusiasm and motivation among masses. During his first address to the House of Commons; Churchill said, "I have nothing to offer but blood, toil, tears and sweat…….we have before us many, many long months of struggle and of suffering"[5].
9.During the war Churchill put his friend and confidant, Lord Beaverbrook, in charge of aircraft production. His acumen allowed Britain quickly gear up aircraft production and engineering that eventually made the difference in the war.
Diplomatic Front
10.On diplomatic front Churchill was a great advocate of alliances and during WW-II he held number of meetings with other war time leaders. He had nine meetings with American President Roosevelt and five meetings with Russian leader Stalin[6]. He acted as a bridge between the East and the West. His good relations with American President Roosevelt helped him to secure vital food and munitions supply via North Atlantic shipping routes. Roosevelt implemented a new method of providing military hardware to Britain without the need for monetary payment.
Motivation
11.Churchill stayed in London and regularly visited areas bombed by the Germans[7]. He gained popularity by doing so, because people thought that he could have removed himself from dangers of German bombers but he chose to stay with those who suffered. He led his subordinates during the test of the time in most befitting manner. His interpretation of the Mother Country's cause not only thrilled millions of people all over the globe but also raised British prestige to the highest level.
Contemporary Application
12.Churchill was the driving force behind the creation of commando units those sent to disrupt German forces. He initiated special operations[8] that conducted covert operations in occupied countries with reasonable success.
Integrated Operations
13.Churchill said, "In the Navy, the war in the air and war on sea, have become so closely interwoven as to be indistinguishable and inseparable". Churchill was strong believer of joint efforts of three services. It was his vision to create harmony among all three services during operations. He preferred visiting forward military positions and installations, conducting inspections, boosting morale, and supporting commanders. He interacted with his personnel during bombings by Nazi's instead of resorting to hideouts. By utilizing his excellent oratory skills, he boosted high morale in his troops. Churchill asserted, if the front or centers of armies cannot be broken, there flanks should be turned. Churchill was an expert on strategy and played a significant role in founding the Royal Air Force and Royal Naval Flying Corp[9].
Personal Involvement
14.Winston was extremely energetic during the course of war. He was keen to micro manage the attack, giving target details[10]. He remained part of almost all the military planning. His great military acumen enabled him to involve himself in execution of military operations. May it be deployment of air power or troops, movement of naval ships or fortification on coasts; his personal supervision was inspiring. Due to his strategic foresightedness, he propelled war at two fronts (Balkans and Middle East). He aimed this to dilute enemy efforts and concurrently release some of pressure from his ally country Russia.
Land Warfare
15.Churchill's strategic principles for land warfare were derived from the WW-I. He was of the view that in any hostility enemy cannot be defeated directly where they are strong, instead be attacked at a place where they are weakest. Churchill would always chalk out a thorough plan. He would keep all the tactical details in consideration, allocate areas of responsibilities and would critically discuss the variations with his chiefs of staff. His plan implemented by Montgomery in the battle of Alamein proves him as one of the greatest strategist. The Alamein campaign started with concentration of forces, reconnaissance, offensive and defensive counter air operations, joint operations of infantry, armor, artillery and reserves shows the strategic insight of Churchill. Churchill gave reviewed thought of theory of movement. Churchill said during the war that "Before Alamein we never had any victory, after Alamein we never had the defeat"[11].
Air warfare
16.Churchill believed that supreme aim of the air force is to gain overwhelming mastery in air. He said that fighters are our salvation, but bombers alone provide the means of victory. He employed air power as an offensive instrument, as offence is the best defense. Churchill had full belief that without gaining air superiority German forces will not attempt to cross English Channel. He had a conviction that if Britain loses air warfare, the defeat will be imminent.
During French invasion in WW-II, Churchill sustained a lot of pressure from his chiefs of staff to increase the fighter squadrons' strength, in the European mainland, but he did not agree on the plea, that he would not compromise the defense of Britain. This decision had tremendous effect on the outcome of the battle of Britain. Churchill was strong believer of strategic bombing operations; however, he was apprehensive while hitting the civilian population. Britain undertook strategic bombing operations on 14 may, 1940 against German industry, which marked the inauguration of strategy of exhaustion in the air.
Naval warfare
17.Churchill remained cognizant of importance of Navy in the advent of WW-II. He kept security of British sea-lanes of communications against the Nazi threat on his top priority. Keeping account of his previous experience of WW-I, he smartly chalked out a plan against Nazi's threat, he borrowed almost 50 ships from America[12], he expedited process of indigenously produced naval ships, escorts, hunting vessels and associated equipment at a phenomenal pace. Churchill's plan of use of allied airpower against Germany during the battle of inhalation yielded very positive effect on otherwise losing battle. It subsequently resulted into war of attrition for Germany.
Application of Principle of War
18. Through out the WW-II Winston Churchill displayed practical demonstration of application of principle of war. Based on these principles he fought battle of Britain, battle of Atlantic, battle of Alamein, Dunkirk evacuation operation, the Normandy campaign, and so many other campaigns. Churchill strongly believed in unique political aim and he made sure that each individual works in that direction, he actively involved himself in mass production, research, development, and industrial potential. These factors played a pivotal role in bringing defeat for Germany. Churchill also promoted use of radar and breaking of German codes with Enigma machine[13].
19.Churchill's decision of Bombing Dresden is eyed with great critic by historian however in his view his decision was based on strategic and tactical aspects of winning the war. His decision was extremely immense but designed to expedite the defeat of Germany.
Strengths
20.Implementation of Structural Organization. Churchill's passion fueled his desire to maximize the efficiency of Britain's wartime government and bureaucracy. An excellent example of this efficiency is the structural organization that Churchill implemented in the English chain of command
21.Inspirational leader. He inspired people with his strong character; he demonstrated enthusiasm, determination, and optimism. These attributes helped him command troops on active service throughout the battlefronts. Undoubtedly, Churchill's ability to persuade so effectively was one of the most important attribute of his leadership strength. He earned respect for his outstanding control and employment of language. He used his speaking power to articulate values and to build strong partnerships as a means to win WW-II.
22.Awareness. Churchill remained aware of the continuous threat and was able to perceive each situation with clarity. Perhaps Churchill's greatest time of awareness came directly before WW-II, as he became aware of Hitler's growing arsenal and argued for British rearmament, strongly opposing stance of appeasement. His theory of "Iron Curtain", the expansion of Russian Empire was again a manifestation of his deep thoughts and awareness.
Conclusion
23.In a sense, the whole of Winston Churchill's previous career had been a preparation for wartime leadership. Churchill was an aggressive, assertive and innovative leader. He learned the art of overcoming his weaknesses with persistence and persuasiveness. He seemed to have been nursing all his faculties so that when the moment came he could lavish them on the salvation of Britain and the values he believed Britain stood for in the world. Churchill's inspiration was the fundamental reason for which he is accredited as one of the greatest leaders of modern Great Britain.
Bibliography
1.Catherwood, Christofer. The Flawed Genius of World War II. London: The Barkley Publishing Group, 2009
2."What's your favorite Winston Churchill Speech", http://www.winston-churchill-leadership.com/war-speech.html
3."The Life of Winston Churchill", The Churchill Centre, www.winstonchurchill.org, Copyrights 2007
4."Churchill Leadership Traits", www.winston-churchill-leadership.com, Copyrights 2007
5.https://www.gov.uk/government/history/past-prime-ministers/winston-churchill
[pic]
———————–
[1] Stephen R. Graubard, Burke, Disraeli, and Churchill: The Politics of Perseverance (Cambridge:Harvard University Press, 1962), 177 [2] http://www.winstonchurchill.org/learn/speeches/speeches-of-winston-churchill/ [3] Catherwood, Christofer. The Flawed Genius of World War II. London: The Barkley Publishing Group, 2009, 35 [4] http://listverse.com/2007/11/22/top-25-winston-churchill-quotes/ [5] http://www.123helpme.com/sir-winston-churchill-view.asp?id=216396 [6] http://www.pbs.org/behindcloseddoors/in-depth/the-conferences.html [7] Churchill Leadership Traits, Article, www.winston-churchill-leadership.com Copyrights 2007 [8] Catherwood, Christofer. The Flawed Genius of World War II. London: The Barkley Publishing Group, 2009 p-61 [9] https://www.gov.uk/government/history/past-prime-ministers/winston-churchill [10] Catherwood, Christofer. The Flawed Genius of World War II. London: The Barkley Publishing Group, 2009, 83 [11] http://www.winstonchurchill.org/learn/speeches/speeches-of-winston-churchill/ [12] http://www.winstonchurchill.org/
[13] The Life of Winston Churchill, The Churchill Centre, 2007
Related Topics