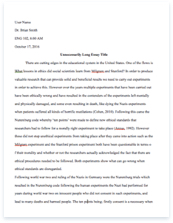 The whole doc is available only for registered users
A limited time offer! Get a custom sample essay written according to your requirements urgent 3h delivery guaranteed
Order Now
Shrek is a film which has become notorious for bringing the trade mark fairy tale characters together into a common world. It is no difficult to identify the changes that have been made to the traditional genre of fairy tales and these changes in turn, creates a parody of all the tales included and takes them into another level of depth as one relates to the original tale. The element of parody is evident through the moral of the film, the traditional characters included, the Story itself and the fairy tale motifs. The major aspect of the film which stands out to people of all ages is the familiar fairy tale characters and how they have been humorously portrayed. The audiences first encounter with Donkey involved the eviction of the fairy tale creatures, Tinkerbelle is kicked and falls on Donkey who is covered in pixy dust and says "I can fly" and people around including three little pigs, go say "He can fly, he can fly" which is referencing Disney's Peter Pan followed by a reference to Dumbo "You might have seen a house fly, a super fly, but I bet you've never seen a Donkey fly."
This then leads to the alliance between Shrek and Donkey who travel to the swamp. This is where an array of characters was shown in front of Shrek's cottage during the night, sent by Farquaad. They ranged from nursery rhymes to legendary folk law; the three blind mice were given an English accent and vocabulary which was done to represent the English origin of the rhyme. "The big bad wolf" was not parodied on his geographical origan but his original context as he was dressed as granny and was ironically found in a bed. The three little pigs were present and spoke in a German accent, which on its own added humour for the younger audience; one of the pigs spoke out during the cottage gathering when Shrek asked why they were there "Lord Farquaad, he huffed and he puffed and he… signed an eviction notice". A group of characters known as the merry men was a parody of Robin Hood (in this case Monsieur Hood); they are shown as over confident and arrogant in a foolish manner with their singing and failure in courting Fiona. They are parodied purely for a source of humour. The main characters are more developed and are often parodied in form which related to the older audiences.
The clearest example of parody is how the film changes the purpose of the magic mirror. Rather than showing the fairest in the land (as seen in snow white), Farquaad gets a hold of it and asks if his kingdom is the greatest of them all, the mirror tells him he is not yet a king but can become one by showing him three princes bachelorettes in the form of a game show. This "game show" also, in itself parodies Cinderella and Snow white as they are Bachelorettes one and two. Cinderella is described as "a mentally abused, shut in girl who is from a kingdom far far away, she likes sushi and her hobbies include cooking and cleaning for her two evil step sisters." It adds a parodied, exaggerated (but possibly realistic) and modern (sushi) description. Snow white in the film is still in her glass coffin waiting for her prince with her "dead frozen lips". The film ends with Gingerbread Man with a crutch saying, "God bless you everyone" as a reference to little Timmy in A Christmas Carol to signify the end of the movie in a familiar way.
The overall effect of the film on fairy tale icons is its resulting unity of all the "magical creatures" onto the same setting. The film is built up of fairy-tale motifs that have been adjusted to make them fit the story. The film opens with the traditional "Once upon a time" with the opening of a book as seen in the Disney films. Shrek reads over and tells the story in the book of a princess locked in a tower who could be freed by true loves first kiss, but interrupted the story with "what a load of…" in doing so; he is parodying the fairy tales themselves by imitating the way they are told and what most of them talked about but instead highlighted it as a waste of time. The settings have however fairy tale origins including castles in lands far far away however the castles are often characterising its king or Lord. This was seen in the case of Farquaad whose castle was extremely tall as oppose to his short height. The magical creatures were seen in the forest and the ogre in swamp which would match the original tales.
Lord Farquaad's kingdom, Duloc, shows one particular parodied scene. Obviously inspired by Disneyland, a place where a man obsessed with order rules. The perfect streets, the perfectly linear buildings, even the perfect flowers and trees, all contribute to creating a fairy-tale-like land. Icons of Lord Farquaad's face lines the entire kingdom, similar to Disneyland with Mickey Mouse's head and ears. Even the parking lot of Duloc resembles that of Disneyland where the sections have distinct and appropriate titles and numbers. People dressed up as Lord Farquaad, (like Disneyland's characters), greet Shrek and Donkey when they first arrive at the kingdom. Also, an information stand, placed at the entrance, filled with wooden people that dance and sing a warm, welcoming song, very closely related to Disney's popular song, it's a Small World, gives the rules and regulations of Duloc. In an ordinary fairy tale, a princes is thought to be proper mannered and lady like, this tale however turns that on its head as Fiona was presented as often ill-mannered and violent.
She showed instances of belching and violence towards the merry men, but regardless of this, wanted to find her true love and stay in her beautiful state as all other princes' do, "Princes are not meant to look like this" (referring to her Ogres state). The transformation is then a motif that is common in most fairy tales but rather than one in the beast state transforming into an individual of great beauty or wealth, Fiona is reversed and remains as an ogre. The tale itself is one that includes aspects of traditional fairy tales that have been parodied. The film is of the enchanted princes who transforms into a beast after sun set. She is locked in a tower far way. This tower is protected by a fearsome dragon and molten lava and the only way she could be freed is by true loves first kiss from a knight in shining armour and they will live happily ever after. Normally this would be how the tale goes, however in this case there is not a hansom knight but an ogre who saves the princes and rather than a noble steed, has a Donkey, and was not there to find the princes for his own love, but sent by a lord in turn for land. Fiona was distressed an cried out "this isn't right…your supposed to be my prince charming".
Apart from the humour that is carried out during Shrek's trek to the tower and back, there is a love story that is created between Shrek and Fiona. It has the modern view on love alongside the plot of a required "arranged" marriage. The fearsome beast dragon is too, mocked as it is revealed that it is a "girl dragon" who is capable of feelings. This created a semi plot (uncommon in original fairy tales) as Donkey finds "true love" with the Dragon. As all the events are occurring, the Villain is also a third plot strand and is in fact Lord Farquaad. It is not common for the King or Lord of a fairy tale to be the Villain nether the less, is foregrounding the roles of characters in the fairy tales. Ultimately the end result is a clear contradiction to typical fairy tales; It commonly goes that a Princes weds the handsome man and lives happily ever after as her "prize" for her actions. Although Fiona Does not marry the handsome knight, she herself remains as an ogre and does marry her true love and is her prize for her actions and the two do indeed live happily ever after.
The original tales were told orally and would contain a moral, giving it a reason to pass down. Shrek does in fact contain a moral that is carried out from the beginning. An ogre is known as "A giant or monster in legends and fairy tales that eats humans (particularly babies)." This idea was clear in his appearance as well as the reactions Shrek received in the film. Donkey however saw past that and looked up to Shrek. Shrek describes Ogres as individuals with layers; he proves this as the audience witnesses his emotions. Fiona is the same as Shrek as the audience initially sees her as a perfect, stereotypical princes, however her actions and situation proves otherwise. The morel in that is the wrongfulness of judging people by their appearances alone. The importance of companionship is too evident as Donkey leads Shrek to the wright decisions and brings out the best in him. Through the alteration and foregrounding of particular features of the fairy tale genre, the film has created a parody with its purpose being both satiric and comic.
The intended audience is family; therefore the film has to entertain both children and adults. To appeal to children, they have added parodied characters they know, such as Robin Hood, as portrayed him in a ridiculous manor. Exaggeration, incongruity, reversal, and parody also build up the films satire. The prince isn't charming; the princess isn't the classical sleeping beauty; the sidekick isn't helping any of the situations; and the ogre is the hero. Fiona starts out as a traditional "damsel in distress" princess, but it turns out that she's not really that type of character. She's strong, intelligent, funny, and when Shrek sees her "cursed" self, he accepts all of her, and in fact prefers her cursed ogre self. So that kind of satirizes the entire "princess" themes of fairy tales. It is a film that carries modern day morals (female strength, prejudice), highlighting that you do not need a royal place, a prince or a princes, you can be of all classes of all nations to find a happily ever after.
Related Topics