Short and Long Term Goals for Intercultural Buffet Business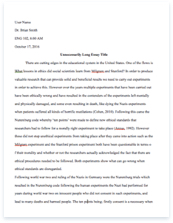 The whole doc is available only for registered users
A limited time offer! Get a custom sample essay written according to your requirements urgent 3h delivery guaranteed
Order Now
            We will stringently work towards achieving three specific goals for the intercultural buffet. First is the long term goal of making our establishment the place of choice for families in need of environment to relax, enjoy meals provided through high quality service and have their kids learn more about other cultures. Such places are currently hard to find in both big and small towns. In this regard, we shall be providing a place and environment that people have been yearning for but have not been provided with one. Other than children, the place will also expose parents to other cultures and therefore increase their ability to rear well exposed, understanding and culturally tolerant children.
As a place of exposing people to other cultures, our intercultural buffet establishment shall eventually become the place of choice for individuals in the process of relocating of visiting other cultures in foreign countries or within the United States. In other words, we shall serve as orientation partners as we will effectively help with adjusting to cultural diet, etiquette, as well as general greetings and communication techniques.
            Secondly, we intend to become a highly profitable business that will provide value to ours stakeholders, especially the shareholders and employees. Employees are included in this category of stakeholders because they will receive some percentage of profits as an incentive to continue doing their best in respective capacities (Biggs, 2006; Davidson, 2003). Some segment of the increased revenue would also be used in improving working conditions of our members of staff.
Achieving this goal will most likely leave our employees more motivated and therefore serve customers with respect and high degrees of professionalism. The establishment further intends to use some of the profits to educate and expose employees to other cultures; they would use their new knowledge to uplift our customers' experience. The knowledge about other cultures foods will also be improved for the goal of increasing our offerings.
            In the short term, we intend to have succeeded in setting ourselves aside from competitors. This will be done by ensuring that strong foundations for achieving long tem goals are established and maintained accordingly. Among the ways to attain this short term goal is ensuring that employees and directors involved in day to day running of business affairs understand respective duties and embark on undertaking them. Similarly, we shall ensure that employees understand rules and regulations governing our operations as well as industry regulators directives. Despite these directives, employees and directors involved in running our intercultural buffet would be allowed to use their creativity and skills in undertaking their responsibilities (Serns, 2005). This approach shall essentially help in developing strong working team that will aid in achieving both long term and short term goals.
Source
Biggs, P. (2006). Methods of Employee Motivation. New York: Routledge
Davidson, T. (2003). Involving Employees in Early Stages of Business Development.       Chicago: AMA.
Serns, S. (2005). The Role of Creativity in Achieving Business Goals. Thousand Oaks:     Sage.
Related Topics