Sholom Aleichem and His Fascinating Works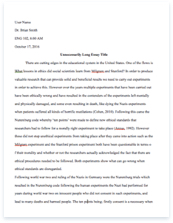 The whole doc is available only for registered users
Pages: 3
Word count: 643
Category: Life
A limited time offer! Get a custom sample essay written according to your requirements urgent 3h delivery guaranteed
Order Now
Sholem Aleichem, the Jewish Mark Twain as he is often compared, made his comic, but serious, debut of his masterpiece of literature in 1894. The 1890's were a time of struggle for Jewish families. Beneath his comic veneer, Aleichem addressed serious issues about the situation of the Jewish communities of Eastern Europe. In Aleichem's day, the traditional Jewish shtetl, meaning small town, was being torn down in the presence of modernization and pogroms. Some Russian Jews fled to the cities, even though they could not legally live there, hoping to make a living in the new world of modern commerce and finance. Others fell victim to the anti-Jewish riots, others migrated, primarily to the United States, and some remained in Eastern Europe, trying to balance tradition and modernization. Aleichem explores the responses to the pressures of modernization in his major work, expressing a complex set of attitudes despite his accessible, colloquial writing style, which is Writing in Yiddish, the language of the Eastern European Jews, rather than in Hebrew, the language of the Jewish elite, he seeks to explore the everyday experiences of ordinary Jews from a sympathetic viewpoint, even while reserving the right to stand back and sometimes laugh at them.
Not only does he write in Yiddish, but Aleichem also hands over the narration of his major work to ordinary people with very little pretense to learning, despite Tevye's frequent quotations from the Bible. Aleichem speaks to his readers through the voice of Tevye, telling of events caused by or through Mottel, a mere child, or through Menachem Mendl, the naive investor, and his wife, the uneducated Golde. At times he uses a gentle irony at the expense of these characters, revealing their lack of understanding of the situations in which they find themselves; for instance, neither Menachem Mendl nor his wife truly understands the world of speculators and brokers in which Menachem Mendl seeks to make a living. Aleichem, however, does not mock his characters but seeks to reveal the struggles they are undergoing as they deal with their various situations, all of which in a sense are the same situation: the fate of the Eastern European Jews at the end of the nineteenth century.
Despite the careful craftsmanship of Sholem Aleichem's narratives, the naturalness of his characters' speech and the accuracy of his descriptions of shtetl life led to his initial reputation as simply a 'recorder' of Jewish life. Early critics focused on the cheerfulness of the characters, and on their humor, as a way of coping with the endless adversity in their lives. Having noted a tragic side to Sholem Aleichem's stories, maintaining that his works inspire sympathy as well as laughter, I concluded that Aleichem meant for his stories to be light hearted, but also resonate with the audience. Significant change has occurred in the critical estimates of Tevye: once seen as a cheerful but naïve character who inadvertently misquotes scripture through his ignorance, he has recently been described as a perceptive man who consciously manipulates religious quotations to comment on his life and on God. While Sholem Aleichem's writing is now considered more complex than it was previously, his importance as a founder of Yiddish literature has never been disputed.
Tevye's navigation of his daughters love life's, Golde's death, and the pogrom, go to show just how strong willed he was written to be. Sholem Aleichem wrote his gripping stories to better the world around him, as a kind of series about morality. In conclusion, Sholem Aleichem's Tevye the Dairyman uses a humorous tactic to seek out the true reasons behind the hideous attacks on Jewish families during the 1890's. Aleichem uses symbolism, comic relief characters, and foreshadowing to exhibit how his own people were being treated. In the words of Tevye, "No matter how bad things get, you've got to go on living, even if it kills you."
Related Topics