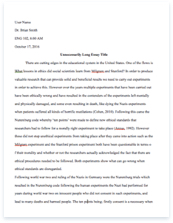 The whole doc is available only for registered users
A limited time offer! Get a custom sample essay written according to your requirements urgent 3h delivery guaranteed
Order Now
I think it does not require any proof of the claim that we learn throughout our lives, that the educational process is not limited to school or higher education institution. At work, in interpersonal communication, we continue to receive information, to deal with new life and professional situations that require us to new knowledge and skills. Thus, to achieve success in everyday work and home pushes man to search for effective models and approaches in teaching, life-long. It has long been noted that different people have the same information, assimilate, and then reproduce in different ways. That is, individual ways of thinking associated with different styles and models of education, which are different approaches in the selection of methods of education. In an ideal situation, each student has its own individual style of learning that takes into account the mental ability, capacity of the environment, culture and other parameters.
In general, the learning style – a set of unique techniques, methods, methods of teaching and learning, the approach to the organization of the mechanisms of assimilation, acquisition, storage and evocation of memory information. In 2004, a team of researchers of the University of Newcastle (University of Newcastle), London, under the direction of Coffield study was conducted of existing theories of learning styles. They were allocated 71 learning styles theory, developed in the early 20th century to the present time. In each of them isolated from 3 to 20 different types of learning, which correspond to a specific set of the most effective methods of learning (Coffield, 2004). In this assignment I will clarify and identify my learning styles according to my results of tests. I will use two tests of Honey and Mumford and VARK to know my learning style, strengths and weaknesses in learning styles. As well I will try to find solutions for my weaknesses and improve my leaning style skills.
Reflection (self-awareness)
Honey and Mumford
British psychologists Peter Honey and Alan Mumford (Honey and Mumford, 1986) have developed a test that is widely used in the management of staff. They identified four styles: activist, philosopher, theorist and pragmatist. Definitions Honey and Mumford are a convenient tool to determine the manner in which the person prefers to transform information into action. They allow you to get a realistic and clear picture of the individual inclinations of man. My experience
According to Peter Honey and Alan Mumford test I am an activist. You can see on my example why I am activist. For instance, last week I was in back in my country. When I was in Kazakhstan my aunty suggested me to bake a cake and at the same time to teach me. I was curious and straightly agreed because activist people fully accept new experiences, have broad-minded, and they are enthusiastic about everything new. Firstly I supposed to read receipt and listen to hear but I as an activist firstly I act and then I think about the consequences, so at the beginning I did some mistakes but anyway I still kept doing it.
After some time I felt boring and left her. Because once the initial enthusiasm begins to fade, activist people immediately begin to think of something new. So during baking time I started to do something else. The introduction and implementation of ideas for me are boring. I constantly refer to my colleagues, but I do everything to stay in the center of events. So in in general we did nice bake even if I didn't take part in baking full time. VARK
VARK test was developed in 1978 by Neil Fleming in New Zealand. The acronym VARK – abbreviation for Visual (visual), Aural (hearing), Read / write (read / write), and Kinesthetic (kinesthetic – tactile-muscular) modes of perception of educational information. Fleming and Mills in 1992 identified these four categories, as defined by sensations of their students.
My experience
As an experience I want to give an example of how I learned to use a computer. My acquaintance with the computer began with the lessons of informatics in primary school. In the classroom at school teacher talked about how to open and use the computer programs of the functions of the computer. We also recorded notes, but it all seemed very difficult and I did not dare to even go to the computer. Soon my parents bought me a computer and I decided to come what was not to learn how to use a computer. I bought a book intended for primary users and began to read. Along with that also took lessons in the school of computer science. It was the end of the semester, and we should have been exam on computer.
I urgently needed to learn how to use the computer as an advanced user. So I decided to finally apply their knowledge in practice. Every day I sat down at the computer and opened all programs and click on each button to learn its purpose. If something did not work, I just closed the program and started all over again. So for two weeks I remember the value of all the buttons and learned a lot of new functions of the computer. It shows that I Kinesthetic learner, because at first I could not learn to use the computer by hearing the teacher, reading books and recording summaries. But as soon as I started to physically practice, it has brought excellent results.
Strengths and weaknesses
Strengths
Weaknesses
Prefer to learn new things in the process of trial and error Independent and active
Immediately immersed in a new activity
Sociable, like to solve problems in a group of enthusiastic, not conservative and are not inclined to skepticism Get pleasure from tasks requiring maximum voltage
Finding answers by experimenting discovering new information, processes and options Can create fast change
Working and writing co-operatively
Discovering unusual ways of doing things
Making physical products
Being criticized
Taking risks
Often do not have the patience to do the long-time work related to the implementation and validation of knowledge and skills Can make a lot of mistakes before finding the right way
Have a problems with organization of ideas in a logical way
Gathering information may be not accurate and detailed
Analyzing ideas
Cannot focusing on one task at a time
Poor perceive information through charts, tables, diagrams
Have a problems with listening a long-time lectures
Reflection (self-management)
Problems
Actions
Results
Often do not have the patience to do the long-time work related to the implementation and validation of knowledge and skills Pay more attention to details and try to be more patient. Try to do more group work and put goals to achieve with positive results. I would become interesting in long-period work
Can make a lot of mistakes before finding the right way
Before acting think firstly and make notes to follow. Start to do work with someone, who is good in that topic and follow his instructions. Do less mistakes and may find correct way to do work faster
Have a problems with organization of ideas in a logical way
Do tests to exercise my logical thinking and create plan for classification of my ideas My ideas become more logical and therefore I can analyze my ideas better and clear Gathering information may be not accurate and detailed
Try to find exact information and use academic ways for collecting data Information will be more accurate and correct
Poor perceive information through charts, tables, diagrams
Read long reports that contain tables, charts and diagrams. Improve visual perception by analyzing data by images Will have ability to get information by reading tables or diagrams Cannot focusing on one task at a time
Forget other works accept main one and concentrate on task in front of me to put some motivation One fully completed work in deadline
Have a problems with listening a long-time lectures
Concentrate on lecturers and focus all my mind on topic. Make notes during lecture Get ability to listen a long-time lectures and catch benefit from these lectures Conclusion
This assignment helped me to improve my learning skills. I discovered my weaknesses and strengths, so in the future I will be able to overcome my weaknesses. Knowledge of preferred learning style will allow for me: Select a personal training program;
To increase the effectiveness of the educational process;
Broaden my horizons and use new and modern teaching methods. Knowledge of one's learning style is the basis for personal development of the employee, as well as the learning and use of new behaviors. I got a lot of information, so in the future I will be able to do my work efficiently. I will pay more attention on my learning style strengths in my upcoming assignments and lectures to get some benefits of it. Thanks to this assignment I became more exact in details that will help me in my future career work.
Related Topics