Segmenting, Targeting and Positioning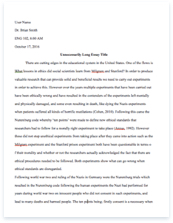 The whole doc is available only for registered users
A limited time offer! Get a custom sample essay written according to your requirements urgent 3h delivery guaranteed
Order Now
Segmenting
Reebok has been a market leader for many years in the sports shoes . It has been able to achieve it through its efficient and effective marketing strategies. Reebok used innovative strategies as per the consumer needs . Reebok segmented the market on the following parameters: Geography:
Reebok chose to operate on Pan country basis. where it segmented locations as per the consumers needs. The attribute requirement of the product in one region will be different from the other regions. Demographics
Age – Reebok has segmented its product range as per the age of the consumers. The requirements attributes like comfort level, design is different for different age groups. The primary focus is on the age group of 20-40 years. Gender – Initially the Reebok product range was primarily for men. It was because when Reebok entered India, the culture of women fitness was not that prevalent. But later it developed a variety of products as per the requirements of the women. Around 30 % of the sales of Reebok India come from the women's segment. Income – On the basis of Income, Reebok has divided the market into lower income level group, mid income level group and high income level group. As per one of the initial Income segmentation strategy of Reebok, it divided the consumers as car owners and non-car owners. But this strategy also backfired because at that time many car users were not the car owners. Either they were using the company car or were using government car. So, it decided to segment the market on the basis of the earnings of the consumers. Psychogeaphic:
Reebok has mainly focused on the lifestyle of the consumers. Reebok had collaborated with fashion designer to design very high range shoes keeping in mind the high lifestyle of high-income consumers. Benefit sought:
Reebok shoes has placed itself such as the benefits perceived by the customers are multiple such as Reebok shoes are considered as something which can be useful when doing physical activities like running, gymming, etc. and which can also be used as a casual wear while walking on the street. Targeting
Based on the segmentation, Reebok has targeted the market on the basis of age, gender and income. It has followed the following targeting strategies: Income – Reebok India has 10 million customers with annual household income level of Rs.450,000/- and above. The products which Reebok India offers to these customers are mid-priced products. Reebok India has 2 million customers with annual household income of Rs.750,000/- and above. Reebok India offers premium priced products to these customers. Age Group – Understanding the market need for kids' sportswear, Reebok is targeting kids' sportswear market. It has opened special outlets for kids' sportswear. In the kid's segment it is targeting two sub segments – kids in age group 3- 7 years and kids in the age group 7-12 years. In adults segment it is targeting 21+ and 25+ age groups. Gender – Reebok has wide variety of product range for both men and women. For women, Reebok has introduced products like Easytone and Runtone. Positioning:
Since its entry in India, Reebok has positioned itself as a brand associated with fitness. It launched ad campaigns with various tag lines to show itself as a fitness brand. For example with it's "I am what I am campaign" it celebrated the concept of individuality. This campaign promoted the athlete in a person. It came up with a campaign "Your Move". This campaign was aimed at positioning Reebok as the brand that celebrates individuality and supports those who choose to do things their way. The parent company Adidas, is positioning Reebok as a brand associated with making fitness fun and aspirational for everyone – by giving consumers products, experiences and inspiration to be fit for life. To communicate the new positioning in fitness, Reebok has launched the "Sport of Fitness Has Arrived" Campaign in 2012. Reebok has partnered with the program CrossFit to give customers a new sense of approaching fitness. This partnership will help Reebok to extend beyond its current product and program offering. Marketing Mix Elements
Product:
In the sports shoes category, Reebok has categorized products in terms of use for men, women and kids. They are usually classified under the categories such as Running, CrossFit, Walking, Basketball, Training and Classics. Reebok footwear offers shock absorption, ideal for those who run or walk a lot every day. Reebok shoes reduce stress on feet, especially the heels, and direct the energy through the foot to make the walk or run effortless. They offer exceptional fit, traction, and strengthen the leg muscles and calves as one exercise in the gym or just walk around. Reebok shoes offered a broader forefoot, which suited the Indian consumer, in contrast to the other international competitors which offered narrower forefoot. There are classic Reebok footwear pieces and funky new designs like the ReeZig and ReeTone which help strengthen leg muscles and calves when one exercise or walk around. Running shoes, Basketball shoes, Tennis shoes for clay, grass and hard courts, Cricket shoes and more Reebok sports shoes are classified by sport. Reebok sports shoes aims for all health, fitness and sport enthusiasts. Price
Reebok follows penetration pricing models for sports shoes in India as their main aim is to grow in the market. Reebok sports shoes prices start from a competitive Rs.990/- compared to Nike's Rs.2,000/-. This pricing is maintained so as to reach the small towns and cover most of the SECs. Premier, RealFlex, Zig-Zag, Run-Tone are EasyTone are the models of Reebok which are priced much higher. These shoes generally come with new and latest technology and are launched at high prices and they follow a maximum market skimming strategy in which they launch the product at a high price and slowly lower the prices to normal prices. Reebok estimates the new buyers of the products and maintains high price to control the demand, earn more profit and communicate to customers the high quality of the brand. Reebok also has stock clearance sale twice a year from their stores and offers discount on the old stock in their factory outlets. It also offers discounts through vouchers and coupons. The discount sales are seasonal and last for a longer duration compared to other brands. Place:
Reebok has over 1,000+ exclusive outlets and they operate through a franchise model compared to 650+outlets for Adidas and 300+ outlets for Nike. Reebok also has presence in other multi brand retail outlets through dealer channels and B2B channels and factory outlets. Reebok has also opened up many exclusive retail outlets especially for men, women and kids respectively in some Tier-I cities. The franchisees operate under the Minimum Guarantee (MG) basis in which they get fixed returns on investment irrespective of their sales. As per the company, Reebok is up for a fresh start in India in 2013. The company has decided to reduce the number of franchisees in India by one-third. The company is moving from the present MG model to Cash-and-Carry model, in which the franchisee will have to pay for the products and they would not be given credit on the products.
The previous model had not been very profitable for the company because some of the franchisees were not working hard as they were compensated irrespective of their sales and they were in loss. The franchisees also cut down on man-power and maintenance to reduce cost which affected the brand. Due to this, the company had been effectively subsidizing these stores by the profits made by the other profit making franchisees. Reebok is also planning to close all the factory outlets to avoid dilution of the brand as these outlets offer discount based on last year's stock throughout the year. Consumers are motivated to purchase the shoes at the end of season from these outlets at lower prices. Promotion
Reebok's marketing strategies varies depending on the campaign plan and the sporting events during the year. Reebok is a well-known brand in India and has a good recall value with its target segment. They have also strategized and offered discounts on many important days like Independence Day, Christmas, regional festival holidays to promote their brand and increase sales. McCann Erickson Worldgroup India is the new advertising agency for Reebok India. Mostly, Reebok caters to two segments of consumers – performance and fashion conscious consumer. Reebok has tied up with talented cricketers and actors for celebrity endorsements in India. Mahinder Singh Dhoni, Bipasha Basu and Yuvraj Singh are some of the celebrities who have featured in commercials for Reebok. Reebok uses various tools such as television commercials, print advertisements, billboards, events sponsorship, digital media and various other tools to create awareness of the product. Some of the promotional campaigns of Reebok are listed below. TVCs – Ads featuring athletic and non-athletic celebrities are telecasted not only on sports channels such as ESPN, STAR Sports, STAR Cricket, etc. but also on other entertainment channels as it targets the performance as well as fashion conscious consumer.
The ad campaigns are usually for their newly launched products and changed from time to time to create brand awareness and promote fitness. (Appendix 2) Print Ads & Billboards – Consists of ads in newspapers, magazines, billboards, hoardings. These are done usually in national dailies of metro cities edition and Tier-I and Tier-II cities because of their presence there. (Appendix 3) Sponsorships – Celebrity endorsements by cricketers has helped Reebok to create visibility on bats of several performing batsmen. This gives them an edge over competitors like Nike which has been the official sponsor of the Indian Cricket team and their kit since 2005. BCCI has renewed this sponsorship with Nike for 5 years again in 2011. (Appendix 4) Reebok has sponsored many teams in IPL such as Kolkata Knight Riders and many other sports such as Tennis (sponsor of Indian Team for Davis Cup) and F1-Racing (sponsor of the Force India Team). Digital Media – www.reebok.com and www.shop4reebok.com are sites which sell the same items as sold in their stores. It helps the consumers know what they want and keeps them informed of new launches. Promotions on social networking sites like Facebook are very popular. Many apps are used to promote Reebok on Facebook. The official page of Reebok on Facebook has over 1.6 million likes. Campaigns like Flex Mob for their new RealFlex model has been successful with over 85,200 uploading their dance clips to create an online flash mob.
Related Topics