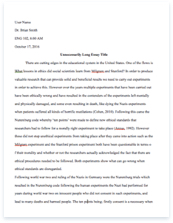 The whole doc is available only for registered users
Pages: 6
Word count: 1287
Category: Language
A limited time offer! Get a custom sample essay written according to your requirements urgent 3h delivery guaranteed
Order Now
Language is a unique form of communication system used all around the world, in many different cultures and variations. In the short stories, On Stuttering, by Edward Hoagland, and Me Talk Pretty by David Sedaris, the authors discuss how they had to overcome obstacles in their everyday lives because of their speech impediments. They describe how they felt about their limitations, different strategies they used to defeat their language barriers, and the affects that theses obstacles had on their self confidence. Hoagland struggles with a stuttering problem, while Sedaris has moved to France in hopes to become fluent in a new language; although their handicaps were different, they used many of the same approaches to master them.
Edward Hoagland is thought of as one the america's finest essayists, which is ironic considering he cannot speak as fluent as the average person. In his memoir Compass Points, Hoagland writes: "Most of us live like stand up comedians on a vaudeville stage—the way an essayist does—by our humble wits, messing up, swallowing an aspirin, knowing Hollywood wont call, thinking no one we love will die today, just another day of sunshine and rain" (mcQuade atwan 113). He has a humorous outlook and attitude on the way people live; the same attitude is also seen in his essay Stuttering in response to his speech impediment. After 60 years of stuttering, he refers to his life as becoming a "matter of measuring the importance of anything he says"(mcquade atwan). In a single conservation he battles choosing whether or not the words are important enough to waste his breath on.
He describes the actions of a football game as an analogy for what goes on in his head with tacklers and blockers: "the very effort of pausing to figure something out will alert them to how to bring you down" (Mcquade Atwan). Just like a football game, there are obstacles to overcome, periods of breaks, times where rushing is in order, as well as times of hardship and victory. He describes times of adrenaline rushes where he was made fun of or treated cavalierly, and in those times he "felt like Popeye grabbing a can of spinach" and was refueled and reluctantly able to communicate his thoughts . If he agrees with most of what is being said, he may not wants to waste the breath, but in those instances when he does not agree or is angered by someone's else thoughts, it is then that manages to express himself without hesitation. Although his self confidence lowers at the high points of his struggles with speech, he maintains a positive attitude and humorous approach to his handicap.
As a teenager, Hoagland was mostly mute during adolescence. He learned therapies to help with the speech impediment such as "Slow speech", and writing the word he was stuck on with his finger in his pocket; both of which he claimed as hardly useful. Although, he learned to be an attentive listener, "both because his empathy for other's worries was honed by my handicap and because it was in his own best interest that they talk a lot" he found it hard to keep his thoughts to himself when he felt like he knew more about a subject than someone else.(114). (Mcquade Atwan). People often told him to write his thoughts down. Having a speech impediment played a huge role in encouraging Hoagland to write; written works are fluent and are not affected by handicaps in speech. Although he could not always accurately express the way he felt in conversation, he utilized that passion to excel in his writing. Language barriers can take a toll on one's self esteem. Hoagland questioned whether is was better keep his thoughts to himself than to feel the embarrassment of the spotlight when he tried to make a statement.
"Is it better to remain a pleasant cypher who ventures nothing in particular but chuckles Immoderately at everyone else's conversation, or instead to subject your several companions to the ordeal of watching you struggle to expel opionions that are either blurred or vitiated, or made to sound too empathetic by all that huffing and puffing, the facial contortions, tongue biting, blushing and suffering?" (114). His conversations are limited with strangers; it is only with close friends and family that Hoagland is able to hold a clear and fluid discussion. His handicap was a factor of low self confidence. Furthermore, some of his scariest moments as a stutterer were as a father when his daughter was learning to speak and thought that she was supposed to stutter, and also when he had to have to give a speech at a wedding. Nonetheless, Hoagland refused to let his stuttering control his life. He is able to get in to the Army by telling them that he only stuttered because he was "nervous," and even goes on to become a college professor.
Unlike Hoagland, David Sedaris did not have a speech impediment or a handicap, however, he too faced many language barriers in different circumstances. He spoke English just fine, and in fact had hopes to become fluent in an additional language, French. In his essay "Me talk pretty one day" he describes his experience as a returning student in Paris, France. His encounters with his teacher are hilarious, describing her as a "wild animal, someone completely unpredictable" (Mcquade Atwan ). On his first day of school, Sedaris is unable to comprehend anything the teacher is saying and learns quickly that the demand was going to be very intense to keep up with. He describes the standards as "sink or swim" as he witnessed the first two volunteers in the class being picked apart for incorrectly pronouncing words and phrases. For example, the professor attacks one student in the class very sarcastically: "I thought every one in the world loved mosquitos, but here, in front of all the world you claim to detest them. How is it that we have been blessed with someone as unique as you?"(Mcquade Atwan 213). The students in Sedaris class learned in the later months to dodge chalk, and protect their heads whenever the teacher approached them. When a classmate fails to know a verb tense Sedaris illustrated that "the teacher poked her eyelid with a freshly sharpen pencil" (214).
In midst of the abuse, he befriends his classmates and they confide in each other about their low self esteem, encouraging one another to keep studying. Although Sedaris was doing his best to keep up, his teacher continued to belittle him, instilling in him a lack of self confidence which he maintained even outside of class. His conversations with other people was minimal; he even became too embarrassed to speak in public place such as the market and bank in fear of mispronouncing words. His professor verbally attacks each student, which defeats Sedaris' spirit for learning the language. After being singled out as lazy, Sedaris takes to studying every day for four hours. Rather than letting her continue to belittle him, he chose to challenge her snide comments and actions. In response to her aggressive behavior, Sedaris dedicates extra time and work into his studies in hopes to achieve her approval.
Edward Hoagland and David Sedaris faced similar communication challenges and language barriers.. The two authors were belittled and embarrassed for incompetence, both publicly and internally. With persistence and a positive attitude, they use corresponding strategies to to deal more effectively with their speech impediments and handicaps. They learn the benefits of patience and the importance of self worth, the belief in yourself means much more than other peoples opinions, and that hard work is rewarded in the end.
Related Topics