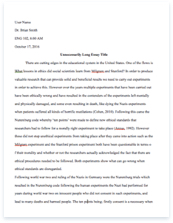 The whole doc is available only for registered users
Pages: 6
Word count: 1288
Category: Success
A limited time offer! Get a custom sample essay written according to your requirements urgent 3h delivery guaranteed
Order Now
It was a brisk humid sunny day in the heart of April when I found myself rushing to my class. The narrow street was invaded with people that were moving in all directions. The wall along the street was covered with lots of colorful posters that seemed endless to me. But suddenly one of them got my attention – it was about a summer job in USA. As I was holding it in my hands, I was thinking about this opportunity. The thought of living outside my country was giving me shivers. It was an excitement blended with fear that was never visible to the eye but sharply felt in the heart.
Afterward I asked myself: " why not? " I have never had the opportunity to take big decisions like that. I was a naive young girl that wanted to try and see new exciting things. If I only knew that decision will change my life forever… I asked my friends if they wanted to join me, they all said yes. As the final date was approaching they all refused. I wondered why they did that. They just gave me excuses telling me they didn't have enough time, are afraid and insecure or are not ready for new things. The thought of traveling alone scared me.
Despite this I didn't want to give up, it was not an option for me. I wanted to challenge me. My palms were sweating as my heart start beating faster. I felt my blazing veins immersing with hasty blood. Holding the luggage in my hands was like holding the wrapped up memories of my 20 years of childhood. Here I was alone in the hectic airport still asking myself if I should go or not in a strange country, far away from my family and friends, strange people, different language and culture. What if something happens to me, where do I go, what do I do?
All these questions were flooding my brains. I could feel that pressure in my head as a heavy rock. I was thinking if I took the right decision and how it will impact my future. Many thoughts were crossing my mind that made me feel overwhelmed. I was disheartened. But all of a sudden my thoughts just stopped! I had a clear head and I told myself that I am ready to take the new opportunity and l will not give up. I tried for a moment to feel confident to find that self-esteem, but I couldn't. I still was feeling insecure and lost but I told myself that was normal.
I did not leave me another choice then get on that flight and be brave. I decided to stop thinking about it and be open to new things. As I was in my seat, still fighting with my thoughts, the girl next to me was crackling her fingers and would not stop moving her trembling hands. I felt another anxious soul next to mine. There was something common between us: uncertainty, fearfulness and anxiety. I thought if I start talk to her my mind would allay. After an eleven hours flight we were best friends. I know, you're thinking how can one become best friends in eleven hours.
The simple fact is that we had many things in common and felt connected right away. She had the same destination as me, Atlanta, and was alone too. We were from the same city, had a similar childhood and now we were about to face a new life. Her name was Anna. I felt a big relief because I wasn't alone anymore. Another common thing was our braveness. The braveness that come after many sleepless nights and fights with our own thoughts and debates. So we decided to stick together and support each other, be there in the good and bad moments. Now I had a friend and felt more confident and secure as never before.
From being a princess at home, I turned out being a full responsible adult in less than a month. Anna and I set some goals for our future, and we promised each other to stay focused and work hard for our goals. Eventually Anna and I found a job. It gave us more confidence and assurance. We were so focused and eager to save some money that for the next couple of months we were working six days a week, morning till evening. My strategy was to work hard for some time and then with the money saved to have a better life and feel more confident.
We really wanted to go to school in USA that was one of the major goals that we had. Studying abroad was beyond my desires. It was like an untouchable dream. There I was, like never before, so close to my dream. But we didn't just dream about it we took actions. Every day, week and month worked were bringing us closer to that dream. The best thing about this was that hard work taught me how to manage my money, how to take wise and appropriate decisions. Another thing that I learnt from this is that- harder you work for your money, harder is to spend it.
When I was living with my family, my parents always were giving my sister and me money. We were spending it in the same day on useless things. It was easy because we didn't work for it. But now we were earning them fairly. After two years we already felt more confident, we had some money saved, a car and much more courage. But this confidence was not easy to achieve. The attitude is also important when trying to achieve something extraordinary, because chances and right ideas do not always lie all together. Other chances and ideas never show up if it is given up.
Totally different idea or better chances sometimes appear after groping in the dark. I think there is no doubt about favorable influences of continuous exertion. We should always keep trying cause it keeps us alive. The days when work seemed endless to me, I was just reminding myself about my dream and goals. When I have no energy left trying, I simply keep it on my mind so as not to miss any possibilities. In other words, it is possible to keep trying even when feeling like giving up. Thus, I strongly believe that one should never give up.
In those hard moments we were supporting each other. She stand next to me when I needed a shoulder, I was behind her when she needed a push to get through the tuff time. Sometimes I think about how my life would be if I had given up in that moment, if my fear had overcome me. I am still in touch with my friends from home and they now admire me for the things I've done and the opportunities I took. I didn't have to make a lot of sacrifices to reach my goals, but I had to learn to live with my duties and responsibilities.
Every step that I made and every right decision I took got me closer to my big dream. These accomplishments made me feel stronger, more self-confident and the most important gave me a piece of mind. First we have to make sure that our goal is achievable and practical then just go for it no matter how difficult it is and we will never lose our passion and will always turn back. However I kept going because I was holding on to my dream- there is some good in the world that is worth fighting for. Always be open to new opportunities and never give up – this always was the secret to my success.
Related Topics