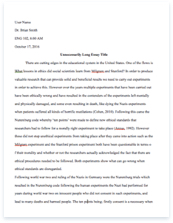 The whole doc is available only for registered users
Pages: 4
Word count: 837
Category: Emotions
A limited time offer! Get a custom sample essay written according to your requirements urgent 3h delivery guaranteed
Order Now
The short story is written by Simon Van Booy and a part of my analysis is focusing on the mood and the use of contrasts in the short story. In the text Gerard is mentioned as the main character, Gerard is the type of person who is afraid to be like anyone else, and he tries to make his life unusual because he does not want to blend in. Gerard is described in the text as handsome and he has slept with lots of women, he has a special relationship with to different women, the one mother to their child, who is 8 years old and called Lucy, and the other women who he had an affair with.
He adores both women, but he compares his need to have needs for another woman to the feeling especially men has when they are in a long relationship. Issy was the mother to Lucy and she left because she wanted to fulfil her dream of becoming an actress in Hollywood, but 4 years later she died in a pool committed suicide and she wrote a note with Gerard's name on it as her next kin. Gerard is an emotional person who wants to treat the persons he loves well and in the text the reader are constantly reminded of her caring to Lucy his daughter.
The writer did not intend to show the reader that Gerard is an extraordinary man, because Gerard's professions or his abilities are not told through the text, but he illustrate Gerard as an normal man who might live an boring life, because even though he wants to be special, the writer did not show what he is good at, otherwise then loving Lucy. The mood in the text could be described as depression because Gerard is always seeking something and it seems like he is missing something in his life, even though he says that Lucy is his live and he only cares about her being happy and satisfied. Lucy is also the one who makes Gerard happy.
Gerard was not in love with the mother to his child, he has only been in love once and it could seem like it was in Laurel. "Gerard met Issy a month after he met Laurel. A decade ago, Gerard had never met any of them. Gerard vaguely remembers the feeling of being in love with Laurel and the desire to have sex with Issy " p. 3 line 124-125 The three women in Gerard's life are 3 different types of personalities and contrasts. We got Issy, mother to Lucy, who describes; often lying, and left her child and boyfriend, because she wanted to be famous in Hollywood, the reason he felt for her was because of the desires he had for her.
Then there is Laurel who seems like the loving and kind type of person, Gerard felt in love with her and it could seem in the dialog he has with her from line 77-112 that there might still be some hopeless love left. Last we got the star of his life, the beloved daughter, she is opposite to Issy, instead of lying, Lucy sees through Gerard's lies. The contrasts the reader made with the three women Gerard has in his life, is three personalities who reflects how Gerard is. Gerard lies, just like Issy but he also wants to be kind to others like Laurel. Laurel and Issy are contrasts and Lucy is the person who keeps him happy and while hi is around her his mood is not as depression as when he is alone with his whisky looking out of the window.
In the end of the short story it does not directly say the fact that Laurel and Gerard find together again. Gerard and Lucy ends with a conversation about Laurel and Lucy ask: "Are you going to marry her?" line 179 page 4 and "Gerard pauses. Wait and see." line 180 page 4. This is an obvious sign that Gerard has intentions of marrying Laurel and Lucy accepts it, it seems like the missing brick in Gerard's mood is falling in place.
It seems like in the end of the short story Gerard is considering that the thing he feels following him, could be Issy because he is standing on a crossroad and he has gotten a new perspective on his life and his love to Laurel made them together and to the new life they are having in the future. Standing in the window with his whisky is his way of leaving the past, like he says that life gave him a second chance and the voices and footsteps he can't hear could be because he chose to love Laurel and continue his life with her and forget Issy. The writer intentions with this text could be that we get several choices in life, but it depends on which path we chose to take, where make us who we are.
Related Topics