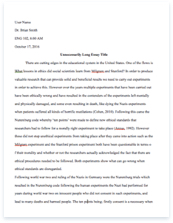 The whole doc is available only for registered users
Pages: 4
Word count: 822
Category: Language
A limited time offer! Get a custom sample essay written according to your requirements urgent 3h delivery guaranteed
Order Now
Gro'gragort! – enemy!
Broshowshki? – where is he?
Ossoona – eye of the Prophet
She'nskro – energy blade
Weui'a – Banshee fighter
Shushua – plasma rifle
Ququa – plasma pistol
Skreeu – beam rifle
Jijikree – needler
Kukra – fuel rod gun
Shriku – plasma grenade
Sking – energy shields
Krreeu – plasma cannon
Omcraku – energy mortar
Quen' hiia – drop ship
Heeu ni' – deodorant
Kru'ja Kreeukana! – fire plasma torpedoes!
Heuq'i quora! – get in the vehicle!
Kijuhia ni' – get to cover
Ni' wuuan – the engine is broken
Yochu ni'! – I'm not touching that!
Vochu ni'! – I'm not eating that!
Aeu chu? – what was that?
Krort ghuj ni! – it's not my fault!
Aeu whuah? – what did you say?
Ei wrof quis'kre ni' – I don't trust him
Hruh quor Unggoy – let the grunts do the work
Aeu yu kiy cha? – does it bite?
Huq ni' thun cha – best not to touch it
Aue yu kiy krorjka? – does it hurt?
Borggruml Ei – I'm hungry
Krorj Krojkra! – excruciating pain!
Heeu yu kiy gruis Jiralhanae – it smells like Brute in here Thurq wrof griut
– he's knocked out
Wruq wrof griut – he's dead
Fruvax jiut yu jiy! – come down from there!
Wooh wrof scragz… – wow he's hairy…
Jiut riok eix oss mwak? – have you seen my helmet anywhere? Aeu riok krowq wroz?! – what have you done with her?!
Aindu mwan aq – nice hat
Bruond krindu jrashta! – this is the wrong way you idiot!
Bluagh! – disgusting!
Riok vochu? – you going to eat that?
Grivwe sheenxa – its hot out here
Riok seian nor'chu? – You expect me to wield that?
Ni'ghur inax cho – I'm not sure I can fix this
Raka shu! Raka shu! – get it off! Get it off!
Grort Yu kiy hino, skraq kiy – if it moves, shoot it.
Aindu mwan skraq – nice shot
Ei slee hwah – I need a drink
Wa'hu wrof ssskra – throw him out the airlock
Blar groq skwee – I'm sick of rodent for dinner
Cangkwa muox! – fix it!
Thun ni' fen ei – stop touching me
Kri riok qukriw? – can you play an instrument?
Rioka eyuoia kruhh – your poetry sucks
Ni' fen fuex – stop your whining
Skring ei ni' gwort! – my shields are down!
Khu riokla seian nearua? – do they expect me to beg?
Kiya naionshi eeng – this combat suit is too tight
Boiaru krushea – good hunting
Riok krushex diolan iuera, buotq'en ohleru ji – your destruction is the will of the gods, and we are their instrument. Shushua sha'qu – my plasma rifle is overheating
Krunver ei ji wroz? – could you introduce me to her?
Ei jhuf rezigorj – I need a shower
Kiya ni' qworvuh – this isn't going to work
Greshvo Nonshkir – hold position
Re, om'a ei – hey, its me
Skring gwort – shields up
Eil Ni' oss skring ni' qworvuh – my active camouflage isn't working Ei freiu rioka Heeu ni'? – Can I borrow your deodorant?
Ei tikoxa ib wheuhah – I'm late for temple
Ohuanu kjuh ei brlong – slipspace makes me sick
Ni' jafla – shut up
Yu kiy krakooma! – its going to explode!
Kiv Wuuan sha'fu – the engine is on fire
Fruqo't zzi! – Damn bugs!
Ei tikita ni' qworvuh – my controls aren't working
Krikrikri! – hurry!
Kiya bluekro ni' qworvuh – this tank isn't working
Ni' oss ni' hoah riok – hiding will not save you
Benu kiya rethe – clean this place up
Ei ni oss wrof – I can't see him
Riok heeu aruheh – you smell funny
Ei tugreacch oox kiya – I've got a bad feeling about this Ei tugren brlong – I feel sick
Kiv jmma kraku – the fusion core is unstable
Wolos kiv shhka – change the channel
Riok snkchch mwan 'aq – you look ridiculous in that hat
Kiya jhuf dididi – this needs reprogramming
Kiv wrrum ni' qworvah – the antigravity matrix isn't working Aeu wroz oox shiooah? – Does she have a sister?
Riok ni' jinohag thugra! – You don't deserve to wear that armor! Shka shenskroa! – draw your energy blades!
Aeu ri qwor scragz? – who does your hair?
Ei Ni'ssn'aionshi ss! – my EVA suit is depressurizing! Kiya gluvenk krortjka skritz – this chair hurts my back
Rethe oox riok shunkj kiv mmna? – where do you keep the chocolate? Klaka grorx Eia hoh' riok – come out so we may kill you
Grah, riok yiah Huragok – uh-oh, you better get an engineer Kiv Klaka zzi* ni' qwor kiyaqwo – The Humans couldn't have done this (Klaka zzi actually translates into "walking bugs" Ei ni' krorjka riok… wolool – I won't hurt
you… much Ei grara kiya dririro qworv – I hate this musicians work
Kiya Unggoy raragra – this grunt is a fierce one
Ei monerasha krakoomqwo grow! – I love blowing stuff up!
Unggoy, Yanmee, Kig-Yar klaka hwahrethe… – A grunt, a Drone and a Jackal walk into a bar… Ei slee wuok Ei Osssang – let me check with my supervisor
Kiya bulamde krrijj – this ship is falling apart
Wa'hu wrof kiv Kig-Yar – throw him to the jackals.
Related Topics