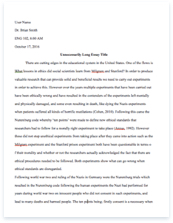 The whole doc is available only for registered users
A limited time offer! Get a custom sample essay written according to your requirements urgent 3h delivery guaranteed
Order Now
hello, welcome everyone…
today i have come here to talk about the topic "every roses has its thorns" the topic symbolically denotes that ," to enjoy any beautiful or pleasant thing,you must endure something difficult or painful " if we are doing something and getting it wrong is atleast ten times more productive than doing nothing.every success has a trail of failures behind it, and every failure is leading towards success.we end up regretting the things we did not do far , more than the things we did ..we have to stop being scared to make mistakes . every success is built on the ability to do better than good enough.by seeing the seed of failure in every success , we remain humble. by seeing the seed of success in every failure, we remain hopeful. behind every successful man is a trail made of determination , a part of overcoming failures and several rest areas of hardwork. nothing comes without a price. to attain the desires of your heart ,sacrifies need to be made. if you are not willing to do this ,you can forget it. no pain; no gain.
life is not always easy. we find our way into our valleys,from time to time and the journey up and out can seem insurmountable . but if we step back and take a grander look at the landscope around us, its possible that we may realize that the valley is not so deep,after all. the road is right here. the light of day is upon us , and we are okay, and we are up to great stuff and we are learning all the right lesson.
in every step of life, people should be allowed to meet the real experiences of life. the thorns should never be plucked from roses . problems are only oppurtunities with thorns on them. the fruit of success is nothing but the roses. we will be pricked and we will feel pain, but we can choose to keep smelling the roses.
one who doesnt grasp the thorn, should never crave for the rose. thorns dont stop us from plucking the roses. because the roses are worth of it. similarly, any difficulties shouldn't stop us.we should work hard to achieve success. roses are teaching that the beauty of life will bloom, once you have taught yourself the lessons given by living with thorns. the sharp thorn often produces delicate roses. he who wants the rose must respect the thorn. thorns and roses grow on the same tree… its our wish to choose the rose among the thorns,… so inspite of failures desire to success.
as said by Kahlil gibran, the optimist sees the rose and not its thorns; the pessimist stares at the thorns oblivious to the rose . so no success is achieved without failures..
abraham lincoln also once said, " we can complain because rose bushes have thorns , or rejoice because rose bushes have roses.." and so everything depends on people desires and will…
so students make ur own choices.. wish for success.. accept the failures… and never ever forget that " every roses has its thorns "….
Related Topics