Role Of Volunteers In Disaster Management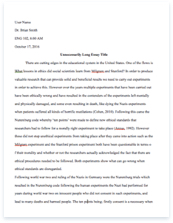 The whole doc is available only for registered users
A limited time offer! Get a custom sample essay written according to your requirements urgent 3h delivery guaranteed
Order Now
Disasters are sudden events that totally destroy society. They cause loss of life to both men ,animals and properties. Life almost comes to a standstill. A Disaster does not choose where to happen it can happen any time and anywhere.
There can be two kinds of disasters
Natural Disaster :earthquake, flood, cyclones, landslides, droughts. Manmade Disasters: accidents, plane crash,rapid urbanization.
For a fact today natural disasters are indirectly also man-made disasters,which can also be avoided if we take the right precautions,but that's another topic entirely.
Let's look only at the natural disasters as they are the worst and the most number of lives are lost…
At the occurrence of disaster, everything goes haywire communication, power supply, Power lines break down,so loss of communication,water gets horribly polluted,buildings which took years to build,crash down in seconds. and the lives of humans and animals are dumped around like toys. Shops are destroyed,hospitals are destroyed. Life almost comes to a standstill.
WHO ARE THE TRAINED AND PROFESSIONAL VOLUNTEERS?
NDRF: National Disaster Response Force
NDMAI:National disaster management Authority of India
THE INDIAN ARMY
THE RED CROSS
But after the most disappointing response of the government to the recent Jammu and Kashmir floods, It's obvious that while lives are at stake, It's only our humanity that will save our souls. "The world is a mirror help others and help will come to you. Save another and someone might save you. We need not be experienced,but saving a life is the bravest thing a person could ever do. It is said every drop makes an ocean,so imagine if every saviour was a drop,we could save an ocean of people! How can we make it happen?
Volunteering can be done by physically rescuing people, which of course takes commendable guts. Making necessities like food,medicine,water,clothing available temporarily,till rescue operations reach there. Donating always goes a very long way down to help someone: financially,blood donation,or donating necessities. Providing psychological support to those who've lost their loved ones or houses.(mentally saving a life) Quickly trying to get a many people who are stuck,or injured,to a safe area. Collecting funds for those affected.
Volunteering can be done by anyone,in a disaster there's no limit for volunteers,but the best volunteers are the youth.A country like India has got enthusiastic youth who are ready to fight and sacrifice based on the values their thought, and what better place to learn to save lives than in schools and colleges? A compulsory subject on How to manage a situation? What to do? Who to go to? What first aid to use? They will carry that knowledge with them till they become adults.
When all forms of volunteering come together it creates a power like no other,and a nation should utilize these powerful human resources.where 50% of the damage can recover in just few days,than months. Keeping all egos,differences,castes and religions aside,it is our duty as human beings to help another human beings, with no conditions applied or expectations in return. There is a need for people to unite, and come together in these trying times. And be prepared for the worst. Volunteer willingly and willingly Volunteer,Be fearless we have to save our own breed before it gets wiped out completely.
Related Topics