Role of small business in economic development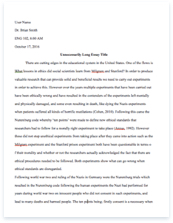 The whole doc is available only for registered users
A limited time offer! Get a custom sample essay written according to your requirements urgent 3h delivery guaranteed
Order Now
1.1 DEFINITION OF SMALL BUSINESS:
There is no precise definition of a small business. Some would consider a business as small if it has no more than a specified number of employees. Other would like to believe a business as small that limits its scope of operation to the local market area. Yet others may prefer to classify a business as small on the basis of nature of firm, such as the local medical store, clothing store, service station or a jewelry store. WRITERS' DEFINITION:
"A small business is defined as a business (corporation, Limited Liability Company or proprietorship) with 500 employees or less."- U.S. Govt. * According to Small Business act 1934," A business which is independently owned and operated and not dominant in its field" is a Small Business.
* According to executive committee for national economic development, "A Small Business one of which processes at least two of the following characteristics:
* -Managers are the owners,
* -Capital supplier and the owner is individual or a small group,
* -Worker and the owners are local, market may not be so.
* -Relatively smaller compared with the biggest unit of the industry [Sales, employees etc.]
DEFINITIONS IN THE CONTEXT OF BANGLADESH:
"Small industry means an industrial establishment or unit which is rum mainly by hired labor and not using mechanical motive power but does not normally employ more than 50 workmen and whose land, building and machinery does not exceed Tk.150, 00,000 in value in either case." – E. Pakistan Small
Industries Corporation Act of 1957.
GRAPH: Product/ service
Financial Plan
Operations
Exhibit: Small Business procedure
1.2 TYPES OF SMALL BUSINESS:
NAME
EXAMPLE
1.Retail sales
Food, Appliance, Clothing etc.
2.Services
Service station, Auto repair, Plumber etc.
3.Finance
Financial consultation agency.
4.Agriculture
Land use & development.
5.Wholesale
Jobbers, Brokers etc.
6.Manufacturing
Metals, Plastics etc.
1.3 STRUCTURAL FEATURES OF SMALL BUSINESS:
1.4 STAGES OF SMALL BUSINESS DEVELOPMENT:
CHAPTER 02
ROLE OF SMALL BUSINESS IN THE CONTEXT OF WORLD & BANGLADESH
2.1 ROLE OF SMALL BUSINESS:
Small businesses play a significant role in the socioeconomic development of a country. Important ones of such roles are indicated hereunder: Large industry wastage can be put to use;
Desired industrial spread & decentralization is facilitated; Business diversification is made easier;
Innovations for new products/ services are made;
Development of new technologies with regard to methods, inputs, & skills are silently undertaken ; Ensures wide competition & thereby provides reasonable price advantage to consumers; Promotion & development of entrepreneurship are facilitated; Contribute in raising the GDP of the country;
Enable equitable distribution of income among persons & regions; Make better use locally available skill, expertise & technical know- how; More personalized contacts possible with all customers, suppliers, employees & others interested in the business; Explore innovative marketing at home & abroad;
Act as seed bad for new venture;
Help in foreign currency earnings through personalized push exports; Help in correcting some of the problems created by unplanned urbanization; Provide an honourable alternative livelihood in a land starved / scarce country; Traditional indigenous technologies are kept alive through adaptation; A controlling factor over big business' tendency toward monopoly; Greater community life;
Development of leaderships in the fields of business, society & otherwise; Large number of small investors can become owner of such businesses; Large number of low cost job opportunities can be created;
Act as backward linkages of the relatively larger industries; Cost effective production is possible;
Unutilized natural resources can be brought under productive use; Easy supply of needed goods/ services is facilitated.
2.2 WORLDWIDE CONTRIBUTION IN SMALL BUSINESS:
According to U.S. Small Business Administration (SBA)
Small businesses
REPRESENT
99.7% of all employer firms.
Since 1995
Small businesses have
GENERATED
64% of new jobs.
According to the SBA
Small businesses have
PAID
44% of the total U.S.'s private payroll.
2.3 THE POWER OF SMALL BUSINESS:
FROM BANGLADESH PERSPECTIVES:
2.4 ROLE & CONTRIBUTION OF SMALL BUSINESS TOWARDS ECONOMIC DEVELOPMENT: ROLE:
Poverty alleviation:
Poverty alleviation through Small Business
RESPONDENTS
PERCENTAGE
Alleviated
37%
Not alleviated
63%
Total
100%
Source: field survey
GENERATION OF INCOME:
Generating income among disadvantaged target people and in geographically under-developed areas by setting up cottage industries.
Women empowerment:
Creating linkage with Youth Welfare, Women affairs, Social Welfare and other organization engaged in the promotion of income generating activities, with the aim of achieving integrated rural development.
Employment generation:
Cumulative Small, Medium & Cottage Industry unit and employment will reach by 2025 (figure in million). Category of Industry
Unit
Employment
Small
0.171
2.915
Medium
0.013
0.863
Cottage
0.904
2.852
Total
1.088
6.630
Socio- economic development:
Promotion of pilot projects in association with private entrepreneurs in areas or fields of national interest where private investment is shy and hand them over at an appropriate private time. Assisting and advising in the promotion of industrial homes adjacent to industrial areas for the Welfare of family members of industrial workers.
2.5 Contribution:
Greater flexibility in operations;
Labor intensive, thus small business ideally suit the country where capital is scarce while labor is super abundant; Large fund of traditional skills;
Extensive employment potentiality;
Artistic handicrafts earn valuable foreign exchange for the country. It constitutes about 35% through exports. Avoid extreme inequalities of income, wealth & economic power; In a shorter time period small scale units can be contributed & brought up; Decentralization of production;
Industrial relations are more cooperative & peaceful.
2.6 A RECENT REVIEW
Some institutions are contributing towards economic development of Bangladesh through small business such as Grameen bank, IBBL, ASA and BRAC etc. Grameen Bank has become world-renowned for its impact through microloans under the leadership of Muhammad Yunus, who won the 2006 Nobel Peace Prize for his work. Its success has inspired organizations in many countries, including the Grameen Foundation in the United States. According to the Grameen Foundation, more than 37 million people live below the poverty line in the US, with about 74% living in major metropolitan areas. The Grameen Foundation works through Project Enterprise in New York City, giving small loans averaging just $2,600. With over 700 loans disbursed since 1997, the businesses in Project Enterprise's loan portfolio generate US $1.56 million in local wages annually, with a 42% average increase in monthly profit after receiving a microloan.
Role of IBBL in the economic development of SMEs:
The role of Small and Medium Enterprises (SMEs) is indispensable for overall economic development of a country particularly for developing countries like Bangladesh. Since this sector is labor intensive with short gestation period, it is capable of increasing national income as well as rapid employment generation; achieving Millennium Development Goals (MDGs) especially eradication of extreme poverty and hunger, gender equality and women empowerment. SME sector has played a vital role in economic development of some prosperous countries of Asia. Our neighboring countries have also given due importance on SME. Terming SME as 'employment generating machine' they stressed on SME development for higher economic growth, narrowing the gap of income inequality and poverty alleviation. Besides the above, SMEs are considered as the driving force for industrialization. Total SME Investment of IBBL reached to Tk. 78,456 crore (US $11 billion) during 2010 which was 37.26% higher compared to Tk. 57,159 crore (US $8 billion) during 2009. Institutional Category-wise SME Investment increased at the end of September, 2010 in State owned banks (+75.66%)
Foreign Banks (+53.49%)
Private Banks (+31.56%)
Non-bank FIs (+24.43%) and
Specialized Banks (+20.06%).
A study shows that IBBL provides an idea about how small entrepreneurs can be developed through an Islamic way.
2.7 PROSPECTS OF SMALL BUSINESS IN BAGLADESH:
Supporting Industry;
Easy formation;
Cultural product demand;
Unemployment effect;
Skilled worker;
Women participation;
Local demand;
Location;
Loan facility;
Institutional Support in Small Business Unit:
Bangladesh Small & Cottage Industries Corporation (BSCIC)
BSCIC Provides
Pre investment counseling
In plant advisory services
Post investment extension services
Developed Industrial plots for investors
BSCIC Supplies
Technical information
Designs and prototypes
Industrial profiles
Market information
BSCIC Assists in:
Financing of SCI through DFIs & NCBs
Selection of right type of machinery
Adopting and adapting appropriate technology
Studying investment feasibility
Establishing sub- contracting linkages.
BSCIC Organizes
Technical and management skill development training
Fairs and exhibitions
Buyer-seller meet
Their work among the landless & asset less poor through infusion of microfinance has activated millions of miniscule SMEs across the country.
2.8 SPECIAL INCENTIVES FOR SMALL BUSINESS IN BANGLADESH:
Tax consideration;
Flexible rules & regulations;
Consultancy support;
Reviewing performance.
CHAPTER 03
CONCLUSION
3.1 CONSTRAINTS OF SMALL BUSINESS IN BANGLADESH:
Quality and Standards;
Marketing;
Investment and Working Capital;
Shortage of Skilled Workers;
Lack of entrepreneurship and management skills;
Physical Infrastructure;
Transport costs;
Geographical Disadvantage;
Trade Policy and Incentives;
Lack of information.
3.2 SUGGESTIONS:
Assistance of Government:
Government should make definite plan to boost up this sector. Youth development department should be more activate. Their fund needs to be increased and rules should be more flexible. Ministry for Small Business:
Special ministry can be made to coordinate all this.
Subsidy:
Government can give some subsidies to boost up this sector. Flexibility in Case of Tax:
Taxation rules should be more flexible for Small Business.
Availability of Raw Material:
It should be assured that the Small Business firms will get sufficient raw materials in lower cost. Removal of Political &Social Inconsistency:
Political and social instability should be maintained. Terrorism must be sustained and keep under control. Availability of other Facilities:
It must be assured that the Small Business firms will get public utility service connection without any delay and bribe.
Success of Small business in economic development in Bangladesh needs several inputs. Such as effective policy modus operandi up to date knowledge and information related to business and industry, efficient personnel, capital fund, dependable infrastructures, appropriate and competitive technology and inter-ministerial ties with close co-cordial relationship is very much needed for achievement of goal and vision of BSCIC. Every input must be utilized in the proper time in appropriate way so one can expect the efficient output.
References:
1) 'A Study on East Asian Economy'; by World Bank; page: 31 – 407; Publisher: University Press Limited; 1981. 2) 'Developing Careers on Small Business';
by Monjurul Akhter; page: 1 – 34, 67-286; Publisher: Maola Brothers; 1998. 3) 'Entrepreneurship and Lives of Successful Entrepreneur'; by Dr. A. R. Khan; page: 2 – 165; Publisher: University Press Limited; 1986.
4) Www. Reportbd.com
5) www. Google.com
6)Jahur M Saleh and Azad A.S.M. Sohel(2004),"A study on small enterprises in bangladesh searching for growth factors & obstacles." Journal of the institute of bankers Bangladesh, volume 51, no-1 7) Rahman, A.H.M. Habibur(1985), "Entrepreneurship and small enterprise develpoment in Bangladesh," in Abdul Mannan (Eds). Entrepreneurship and management in Bangladesh, Chittagong University Business Research Bureau, p.104.
Related Topics