Richard's Eloquence Makes Him a Successful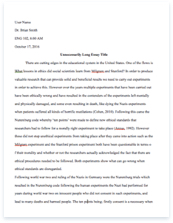 The whole doc is available only for registered users
Pages: 4
Word count: 887
Category: Culture
A limited time offer! Get a custom sample essay written according to your requirements urgent 3h delivery guaranteed
Order Now
Richard's eloquence makes him a successful character as he is able to manipulate readers so that they sympathise with him, persuade characters to believe that he has not done any evil doing, and able to win over women.Richard's manipulative character is strategically used in his monologues. In the play, Richard is the first character that is introduced in the play and he opens the play by reciting one of his many monologues. In Act 1, Scene 1, Lines 18-23, I, that am curtailed of this fair proportion,Cheated of feature by dissembling nature,Deformed, unfinished, sent before my timeInto this breathing world scarce half made up,And that so lamely and unfashionableThat dogs bark at me as I halt by them –These lines suggest that Richard is physically deformed and gives reason to the reader to have pity for him. In Richard's opening monologue he strongly says that the other characters in the play do not like him because of his physical deformity.
At this point, it can be said that the readers areagainst the other characters and support Richard in his evil doings as no one shall be hated for their physical appearance. Also, while reading the opening monologue, some readers may think that Richard is the hero and that the other characters are the villains; this is not so. Further evidence of the other characters not liking Richard can be seen in Act 5, Scene 2, Lines 7, where Richmond says, "The wretched, bloody, and usurping boar,". Also, in Act 5, Scene 2, Line 1, Richmond says, "In your embowelled bosoms-this foul swine", Richmond compares Richard to a swine for he has committed devious deeds towards many of the characters in the play. Furthermore, Richard persuades characters in the play to believe that he has not murdered any characters. Richard says, "This day should Clarence closely be mewed up / About a prophecy which says that "G" / Of Edward's heirs the murderer shall be." these lines, which are from Richard's first monologue, are used in a way to deceive the characters in the play.
Richard, who has plotted the death of Edward and the deaths of many other characters in the play, reveals in his monologue that the person who will be responsible for Edward's death has a name beginning with the letter "G". Clarence, who says "And for my name of George begins with G," is worried as he is being accused of the future death of Edward. However, Richard also has the letter "G" in his name as he is Duke of Gloucester. With Richard's way of conveying his words to the other characters, he turns the centre of attention from himself toward another character when it is convenient for him. Shakespeare's use of literary devices in Richard's character highlights his 'eloquence' further as it gives monologues and sentences meaning. In Act 1, Scene 1, Line 1, Richard says, "Now is the winter of our discontent". This is a metaphor which means that Richard's unhappiness has come to an end. This line can also be used to say that Richard is happy that his family is in the throne now. In Act 5, Scene 3, Line 191, Richard says, "O coward conscience, how dost thou afflict me!" which is an apostrophe as his conscience becomes a thing being addressed.
The line can also be used as personification for conscience 'becomes' a cowardly person. In the play, Richard has murdered King Henry VI and Edward, who is the husband of LadyAnne. Lady Anne, who follows the coffin of King Henry VI, is mourning his death as she has lost, not only her father-in-law, but her husband as well. As the procession towards the burial is in session, Richard commands that the coffin of King Henry VI be set down, after which Lady Anne insults Richard numerous times such as saying "From cold and empty veins where no blood dwells." Here, Lady Anne describes Richard as being wicked. After Lady Anne insults Richard, he does not use insulting language towards her but woos her after she has insulted him. This can be seen in Act 1, Lady Anne says, "O, wonderful, when devils tell the truth! / More wonderful, when angels are so angry.  Evidence of Richard's wooing character can also be seen in Act 1, Scene 2, Here spits at him.
Why dostThou spit at me? Would it were mortal poison for thy sake. Never came poison from so sweet a place. Here, Richard confesses to Lady Anne that he has killed King Henry VI and Edward. However, Richard tells Lady Anne that he killed Edward because of her beauty.Richard's eloquence can also be seen in Act 4, Scene 4, Lines 141- 144, Shall I be tempted of the devil thus? Ay, if the devil tempted you to do good. Shall I forget myself to be myself? Ay, if your self's remembrance wrong yourself. In these lines, Richard knows that he is being referred to as the devil but he does not let Queen Elizabeth have control over him. Richard partially convinces Queen Elizabeth to tell her daughter about Richard's proposal of marriage towards her. However, Richard is not fully successful with Queen Elizabeth as he was with Lady Anne, but even after partially convincing Queen Elizabeth, it can be said that his charismatic ways make him a successful character.
Related Topics