Rich Dad, Poor Dad by Robert Kiyosaki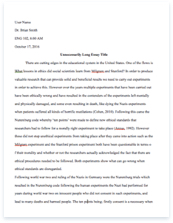 The whole doc is available only for registered users
Pages: 2
Word count: 326
Category: Money
A limited time offer! Get a custom sample essay written according to your requirements urgent 3h delivery guaranteed
Order Now
The book "Rich Dad, Poor Dad" by Robert Kiyosaki is one of the strongest books devoted to investing and finance, because author's conventional thinking of financial institutions and advisor doffers radically from the thinking of other researchers, analytics and actually wealthy people. The objective of the book is to teach how be financially intelligent. The author aims at revealing the basic principles how to become financially intelligent instead of finding proper ways to maintain obtained wealth. Furthermore, the author provides knowledge how to keep and to grow money. The strength of the book is six key lessons that the wealthy people teaches their children. They are:
The rich don't work for money, because money works for them.
The rich are financially intelligent, because they should know how the balance sheet is read as well as they have to understand the associations between income and expenses, liabilities and responsibilities, assets, etc.
In contrast to middle class people, the rich mind their own business.
The rich tend to avoid the taxes legally.
The rich invent money and know how to put them together to benefit in future.
Instead of learning how to make money, the learn how to work.
The next moment to mention is that author proceeds in the next chapter and discusses the road to financial freedom. Kiyosaki provides reviews of common obstacles and tries to develop the idea how to produce large sums of money. Apparently, the central idea of the book is that only financial freedom gives the opportunity of dream life, though one mustn't consider only making money. The author asserts that after overcoming obstacles the person is able to reach relative financial independence. The book illustrates ten basic steps to be taken to reach financial intelligence and basic actions how to start.  Moreover, the book is informative alternative for financial planning.
References
Kiyosaki, R. & Lechter, C.  (200). Rich Dad, Poor Dad. USA: Warner Books.
Related Topics