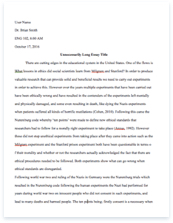 The whole doc is available only for registered users
Pages: 3
Word count: 671
Category: Health
A limited time offer! Get a custom sample essay written according to your requirements urgent 3h delivery guaranteed
Order Now
            Female empowerment per se has rendered various criticisms especially when considering its cultural aspect. Since many cultures still practice the patriarchal form of family leadership, the so-called "empowered" female community came into the scene and fought for female rights. These female movements have ensued controversies particularly among the male population who continuously believed that they are by far the superior and dominating gender. The issue at hand will deal on female empowerment amongst traditional cultures which have local practices and its relation to improving women's health.
            Female empowerment is indeed difficult in cultures where males traditionally control family affairs and concerns even with the interventions made by big worldwide organizations like the United Nations Development Programme (UNDP), United Nations Population Fund (UNFPA) and other ministries stressing gender equality and expanding the capacities and roles of women. Definitely, intruding into patriarchal cultures is a slow and gradual process which is expected to face many condemnations and probably pessimistic opinions. But many strategies can be implemented to promote female empowerment in these "extreme" cultures.
            The role of the media plays a huge part in understanding the situation through proper education and information dissemination. The educators must start at the grassroots level in the community so that the public and the natives in a given area may grasp their intentions which are for the betterment of the reproductive health of women and not intrude their culture as they may misinterpret it at the onset. The purpose of tapping the media is not to destroy tradition and culture but to look into other important aspects of women's lives as their health and reproductive issues. So yes, female empowerment can be effectively promoted despite male domination in family settings.
Culturally sanctioned practices such as female genital mutilation (FGM), dowry system, non-education of females, and early marriage among others have been proven to be risky in the lives of women. In Africa, about three million girls are at risk for FGM annually (World Health Organization para. 1).  Studies show that FGM has no significant health benefits and may cause health complications as acute bleeding and urination problems in females. But reproductive health problems remain the leading cause of ill health and death for women of childbearing age worldwide (United Nations Population Fund para. 2). These facts alone give permission to challenge these local cultural practices that are potentially dangerous to women's health. It does not matter whose opinion is it anymore, whether "western" or from whatever race if it already puts life at risk.
Preservation of one's culture may be ruined if "outside" opinions are enforced on local communities. Any form of alteration to a culture is destruction. Culture is what distinguishes one group of people from another. It's what defines existence and identity. Applying "western" ideas to a non-western culture will absolutely destroy the latter.
  An example of a successful female empowerment was the recent wrath caused by Hurricane Ike. In Saint-Marc and Gonaives, a team composed of 14 health caregivers — obstetrician-gynecologists, nurses and midwives — was organized to provide medical aid to pregnant women and others. These services are often ignored in mishaps like this.
An example of a failure was when a female teenager was raped in a Third-World nation. The rapist belonged to a prominent and powerful political family. After proven guilty, he was sentenced for imprisonment. But since his family was influential, he was granted executive clemency and was freed. After inflicting physical and psychological trauma on the victim, female empowerment failed because the criminal did not serve his punishment.
Works Cited
United Nations Development Programme. n.d. Women's Empowerment. October 13, 2008 <http://www.undp.org/women/>
United Nations Population Fund. February 2006. Improving Reproductive Health. October 13, 2008 < http://www.unfpa.org/rh/index.htm>
United Nations Population Fund. 23 September 2008. Looking Out for the Needs of Women Following the Fury of Hurricane Ike. October 13, 2008 <http://www.unfpa.org/news/news.cfm?ID=1187>
World Health Organization. May 2008. Female Genital Mutilation. October 13, 2008 <http://www.who.int/mediacentre/factsheets/fs241/en/>
Related Topics