Recruitment and Selection Strategy Plan – Fedex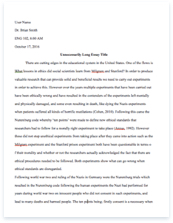 The whole doc is available only for registered users
A limited time offer! Get a custom sample essay written according to your requirements urgent 3h delivery guaranteed
Order Now
A job interview is a brief, but crucial, component of the employment process. And the Interview strategy majorly revolves around Selection Process. Selection process is a series of specific steps used by an employer to decide which recruits should be hired. It begins when recruits apply for employment and ends with the hiring decision. It involves matching the employment need of the applicant and the organization. Interviewing the candidate is the first part of the selection process. And for all to go well it is important to create a successful Interview Strategy. (Wagar, 2013) As FedEx is a reliable shipper, committed to getting packages to its destination on time.
It does not just that but is also a technological innovator, a supporter of community and global charities, and known to be a dedicated employer and much more. An organization as big as FedEx needs to accommodate a higher expected rate of applicants interested in working with FedEx. Therefore the best way in doing so is to let the people apply for the jobs at FedEx on the official FedEx Website. Once the Resumes have been posted The HR recruitment and selection Department can do their job in finding the best candidates most suited for the job. "Companies should never take an arrogant tone when they interview candidates, because they will lose people," says Neil McNulty, president of McNulty Management Group, a placement firm in Virginia Beach. "Nothing makes a recruiter angrier than to hear a good candidate say, 'They treated me poorly.'" (Lillian Castro, 2012)
To avoid such follies by the hiring agency it is critical to keep reviewing the fundamentals from time to time and make sure we have the right processes, people and culture in place to avoid wasting the budget set aside for recruitment. As a professional recruiter I suggest FedEx to use an automated system for accepting applications and storing resumes and also to create an auto-responder. This would let the candidates know that you have received their materials. Organizations create a bad impression when interviewers are poorly prepared, in a rush or clueless about the candidate or the position. An arrogant, superior attitude can also create a negative image. But I will ensure good results and secure the companies image and reputation by following the strategies mentioned below:
* As a Recruiting and the hiring manager I will go through the candidate resumes well in advance of the interview just so I would know what kind of questions to form and also to get an idea of the candidate's information. * Ample time for each interview will be assigned so that the candidate does not feel like he/she is being rushed, instead feels comfortable while answering the questions. * A library of sample questions will be created from which we can pick and choose. * Before the interview starts, the candidate will be introduced to the panel members or just myself if I am alone carrying out the interviewing.
After the interviews have been done, The HR Recruitment and selection Department find it very important to follow up with the candidate after every interview, even if it is to tell them they are not being considered. This will ensure a positive impression with the candidate (and friends), by this we will earn the candidates respect who could fill another open position, and we be saved from creating enormous ill will that harms an employment brand. I believe it is particularly important to stay in touch with candidates who are still being considered. Even if we cannot make the process go faster, we like to keep the candidates informed and up dated on what they can expect.
Application or resume Screening Matrix
This is the most crucial step of the selection process. Every organization wants the most skilled and suitable person for their company, and it is my job to find the gem amongst the many candidates of have dropped in their resumes. Creating a system for reviewing resumes will help us improve our chances of including the most relevant candidates in the interview pool, including uncovering those hidden gems. Resume screening is done by calling up the candidate with the most potential for fulfilling the job requirements. A (40-50 minutes long) telephonic interview is first conducted to obtain an idea of the candidate's skill set and experience. It gives the interviewer a good insight of the candidate's conversational skills when they are in their comfort zone. Once the candidate passes that, he/she will be called in for a face-to-face interview. Other than a telephonic interview, candidates will be required to fill out a form that would make it easier for the interviewer to evaluate the candidate.
Education / Training Comments: * Extensive Experience * Meets Requirements * Not related but transferable skills * No prior experience Equivalent to a years experience working in customer Service.
Knowledge, Abilities & Specialized Skills Comments: * Extensive Experience * Meets Requirements * Not related but transferable skills * No prior experience Experience working in a multi-task environment, a high degree of organizational skill and excellent attention to detail.
Pre – screening Questions.
The list of questions that will be asked on the telephone before the final face-to-face interview with the panel of two or more members would be as follows: 1. Tell me about yourself?
2. What do you know about FedEx?
3. Why do you want to work for FedEx?
4. Tell me the latest FedEx headline you read. What are you thoughts on how that will impact FedEx?
5. How can you relate the goals you have for yourself to the goals of FedEx?
6. How would you describe your work style or your work ethic?
7. What have you done in the last year to continue your learning/education?
8. If you had only one work to describe yourself, what would it be? Why?
9. What challenges do you foresee in this type of job and how would you overcome them.
10. If you were in a team involved in a secret FedEx project, how would you refrain from telling your significant other, friends, family, etc.?
Interview Questions, Including some BDI questions.
* Describe a situation in which you were able to use Persuasion to successfully convince someone to see things your way. * Describe a time when you were faced with a stressful situation that demonstrated your coping skills. * Give me a specific example of a time when you used a good judgment and logic in solving a problem * Give me an example of a time when you set a goal and were able to meet or achieve it. * Tell me about a time when you have to use your presentation skills to influence someone's opinion. * Give me a specific example of a time when you had to conform to a policy with which you did not agree. (Katharine Hansen, 2010)
What challenges do you foresee in this type of job and how would you overcome them? * What are the clues you have come to recognize you are under too much stress? * What is your motivation to succeed?
Related Topics