"Rebecca" by Daphne du Maurier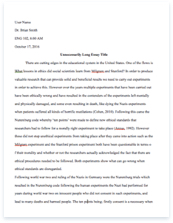 The whole doc is available only for registered users
A limited time offer! Get a custom sample essay written according to your requirements urgent 3h delivery guaranteed
Order Now
The way an individual is seen and the impression that person makes upon others determines the way that person is treated. If one has charisma and self confidence in one's own abilities, those around unconsciously recognise this trait and are inclined to respond with respect. In Daphne du Maurier's novel "Rebecca", the narrator Mrs de Winter's lack of self confidence and assertion are responsible for the lack of respect she receives from others. In comparison, when a character, such as Charlotte Bronte's Jane Eyre has self confidence, she earns the respect of both other characters and herself.
Mrs de Winter in Rebecca, is a young woman who openly admits to herself and her readers that she is "a martyr to [her] own inferiority complex"; she, like a martyr, is willing to sacrifice her very life to assure those around her that she is indeed not so impressive or important as others -or in her case- the late Rebecca(p 141). Since her first arrival in her new home, Manderley, Mrs de Winter has become obsessed with its former mistress Rebecca, who from beyond the grave, destroys the narrator's confidence and so influences her every thought and action. The narrator has never resisted this behavioural pattern, due to a lack of confidence in herself and the success of the marriage she has begun.
Since her days working as a companion for the socially parasitic Mrs van Hopper, the narrator has allowed herself to be used by others, and "hating [her] errand", but unwilling to refuse its execution, she fulfilled it, imposing upon the lives of others at the behest of her employer, simply because she was unwilling to confront another, more socially superior person, and illuminate the intrusion to the lives of others (p16).
Instead, Mrs de Winter complies, aiding the infliction of misery onto others before sitting "silent and attentive" having insufficient security in her own opinions, knowledge and conversational skills to contribute to the encounter or to leave an impression upon others, emphasising her almost complete lack of personality and charisma for fear of blundering in the conversation. It is the narrator's belief that she was a "raw, ex-schoolgirl, red-elbowed and lanky-haired" rather than a person in her own right, deserving of respect and an opinion (p16). This emphasises the lack of appreciation the narrator has for herself. As she constantly demeans herself, others who observe this masochistic chastisement are almost encouraged to do the same, and they frequently do, referring to the narrator as a "child" rather than the adult which she occasionally pronounces herself to be (pp 16, 20).
Again allowing herself to be used, Mrs de Winter's desperation to be accepted by the society surrounding Manderley forces her to endure and participate in an experience for which she has no desire. The keen socialites of the area insist that she "get round [her] husband" in order to give the Manderley Fancy Dress Ball, flattering her with the notion that she is capable of manipulating and influencing others, in this case her husband, to reach her own desired end, paying her a compliment which she is almost afraid to accept (p201). Had she freedom from apprehension, she would feel no necessity for the celebration as both she and Maxim are private people who prefer their own company rather than that of others.
The narrator seems frequently to experience fear of both her social equals and inferiors. The servants of Manderley, over whom she is mistress, intimidate the narrator, their comfort in the household's former routine quells any desire se feels to implement change. During her first day at Manderley, Mrs de Winter interrupts the routine of her servants no fewer than three times, unsure of the occupations and duties with which the mistress of a household is expected to fill her time. When enlightened of Rebecca's habits, the narrator proceeds to imitate them, again unwilling to forge her own path or introduce her own habits in which she could be comfortable. She deems the comfort of her servants more significant than her own and so allows Rebecca to continue in her role as the mistress of Manderley.
Mrs Danvers, Manderley's housekeeper, is both aware of and delighted by the narrator's fear of her. She is almost encouraged to continue her intimidation of the narrator, under the guise of subservient courtesy. As Mrs de Winter is not in possession of her own personal maid, Mrs Danvers is entrusted with the task of appointing one. This she fulfils, choosing a young girl of negligible experience and who was, "the only person in the house who stood in awe of" the narrator, insinuating that only the lowliest of servants finds it necessary to respect Mrs de Winter, because Clarice has had "no alarming standards" and consequently they seem to be "fit company" (p 143). Eventually though, after experiencing for only a short time, Mrs de Winter's insecurities and uncertainties, Clarice is confident enough to confide in her mother that serving the narrator is "not like being with a lady… it's like being with one of ourselves" (p 151).
By this it can be assumed that Clarice is referring to the similar class and background she shares with the narrator, therefore considering it unnecessary to respect or fear the narrator, as the similarities they share are so numerous and of such social importance. This familiarisation, as perceived by Maxim and consequently, the narrator (devoid of her own opinions) is indeed an insult and displays a lack of respect for her betters on the part of Clarice, further lowering the narrator's level of self-worth and confidence. These behaviours have begun and perpetuated a circular series of occurrences, by which the narrator and her fellows undermine her own power and self-worth, encouraging each other to do the same.
In stark contrast with the narrator's complete lack of determination appears Charlotte Bronte's character Jane Eyre, who, from a very young age, has placed a great deal of faith in her own opinions, allowing little else to influence them. In response, all who know Jane treat her with respect and value both her company and her opinion, reflecting her self esteem herself and encouraging her to continue such confidence. An example of Jane's confidence is the fashion in which she conducts herself in the home of her dying Aunt, when snubbed by her cousins. Jane realises that "A sneer…now had no longer that power over me it once possessed", clearly demonstrating the lack of effect that dismissive treatment has upon a person of higher intelligence. Jane emphasises rather the relative importance she places on her own concerns, so much more than on those of others, she "had other things to think about" (p257).
While Rebecca's narrator merely allows things to occur to her, Jane is an important participant in all encounters in which she takes part. During her frightening two hours spent tending to Richard Mason following the near murder committed by his sister, despite incredible fears and incomprehension, Jane rinses her sponge "again and again in the basin of blood and water, and wiped away the trickling gore" displaying a hardened disregard for her own disgust and unbegrudging participation in the tasks necessary to preserve Mr Mason's life (p239).
Jane's ardent influence in all which affects her has, in its turn, influence upon others. In all encounters in which she takes part, from those encounters with social superiors, to encounters with inferior strangers Jane's presence and activity are noticeable. When insulted during a conversation with her condescending employer Mr Rochester, Jane responds to his dismissive insinuation of her faults by observing that neither is he himself perfect or entirely knowledgeable. "And so may you" she decides silently, unwilling to confront, rudely, her employer but equally unwilling merely to accept his criticisms passively, despite their humanity (p 166). Though her thought was not spoken aloud, Jane managed to transport her feeling to her employer, causing his response in the affirmative, as he acknowledges her entirely accurate answer, admitting his multitude of personal faults and indeed thanking her for her perception. In this way, Jane's conviction has forced realisation and honesty from another.
In response to Jane's actions and attitude, all who encounter her respect and admire her. Upon her deathbed, Jane's previously cruel aunt admitted that "she had ever hated [Jane]" and was incapable of forgetting the "unchildlike look and voice with which [Jane] affirmed that the very thought of [Jane] made [her] sick" implying that Jane's honesty and assertion at age ten frightened her sufficiently to ensure that the young girl was sent away to boarding school (p267). Mrs Reed felt unable to dominate the child and her reaction was hence one of respectful fear.
Not all people react to Jane as Mrs Reed did; indeed most treasure her for her frank nature. From her primary caregiver, Bessie, Jane received the information that indeed Bessie was "fonder of you than all the others[her cousins] as a result of her honesty and forthrightness, confronting her violent and abusive cousin Jack (p71). As this is the first true display of affection Jane receives, it is a manner which she continues, earning that which she most desires, as "friendly feelings are contained in [her fellows'] hearts" and in response to Jane's continued attempts at success they "ere long appear" in an exhibition of respect and love (p101).
After her sojourn at Lowood School, Jane's personality and confidence are key components in the shaping of her relationship with all others, from the members of the household which first employs her to her later discovered estranged cousins, who "put faith in the confidence" she exudes and "knew [she] would do [them] good in some way"- an expectation formed only from the intelligent manner in which she conducts herself (pp 164, 182). Jane inspires others to confidence and causes them pleasure as they "like the sense of pliancy [she] imparts" and realise the "influence…and the conquest" which result, and are a much more subtle and intelligent assertion of her intellect and power over others (p 289).
While Jane Eyre has lived a life of contentment, affection and appreciation in response to the way in which she treats herself and others, namely, with respect, those who surround her reciprocate and perpetuate the self-worth she feels, having subconsciously held her and her strong convictions in high esteem. In contrast, Rebecca's narrator lives a life of misery, inflicted by both others and herself, as she feels inferior to all others and therefore unworthy of their respect. In human fashion, the unimpressive impressions made by the narrator influence the treatment others give her and ensure that she is regarded with disdain and contempt, guaranteeing that she remains devoid of charisma and personality, without the moral courage to alter her own behaviour or anybody else's.
Related Topics