Reasons for attending the DLC and choice of diploma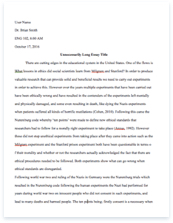 The whole doc is available only for registered users
A limited time offer! Get a custom sample essay written according to your requirements urgent 3h delivery guaranteed
Order Now
Reasons for attending the DLC and choice of diploma
For 15 years I have worked in the healthcare sector as a dental nurse. After exploring the different career paths within the NHS I realised that I wanted to work in a hospital theatre as an Operating Department Practitioner (ODP). The role of the ODP is very similar to the position I have held in dentistry and because of this I knew that it would be an ideal career choice. To achieve this requires a university Diploma so to determine the appropriate steps, I began with searching university websites seeking the entry requirements and I came across the Access to Higher Education Diploma.
The Access course is designed to give people like myself, that have too few or no qualifications, the opportunity to gain entry into higher education. It prepares for study at degree level and after successfully achieving the certificate, enables the student to attend university. Access to Higher Education in Nursing covered all the modules required and was the obvious choice given the profession I wanted to undertake.
Being a parent to two young children and travelling to college to study full time whilst juggling childcare with no family support network was simply an impossible task. I did not want this to hinder my dream of going to university and following the career path that I have wanted for so long. I was determined to find a solution that suited my life and everyone in it, even though the odds were heavily stacked against me, and it seemed home study was the best option for me.
After much research I came across the Distance Learning Centre (DLC). The DLC was able to offer me the possibility of gaining the qualification I needed and I could achieve this all whilst being at home. I would be able to study at my own pace, have regular tutor support, the offer of a monthly payment plan and the most important factor – to fit around my busy schedule of school runs, children's activities, homework etc. I joined a Facebook group of students that were studying Access courses and came across many that were enrolled with the DLC. I reasoned that they would be the best advocates of this course provider and would give an honest opinion, so I contacted them. I found that the majority of them were of similar age or older and in the same situation as myself – busy mums. They said it was tough managing study, employment and parenting but it was attainable. The other main points of feedback I received were that the tutors are supportive and encouraging, are on hand to answer any queries and will help you stay motivated when the going gets tough. After this considerable research I drew the conclusion that The DLC offered professional academic support, covered the relevant topics and presented the necessary qualifications for me to reach the next step in pursuing my ambition to work as an Operating Department Practitioner.
Related Topics