Reality Television Argumentative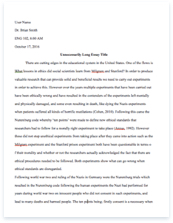 The whole doc is available only for registered users
A limited time offer! Get a custom sample essay written according to your requirements urgent 3h delivery guaranteed
Order Now
                Television has been over-run by reality.  Just about every kind of reality show anyone could come up with is on almost every cable channel there is.  There are reality shows related to business like The Apprentice, reality shows that test the physical stamina of the contestants like Survivor and reality shows that travel the world like Amazing Race.  There's even a reality show that tests the tolerance of every single contestant.  Did you ever try cooking a delectable three-course meal while being simultaneously verbally abused by a pompous chef?  If you'd like to give it a whirl then Hell's Kitchen is the place for you, but be careful, you might get burned.
            If I could be in any of the reality shows, it would have to be Amazing Race.  I would get to see the world even if it was just in passing as I whizzed by.  It looks like so much fun, but I can only imagine the stress levels. I'd be careful who I chose to be my partner though because anything less than winning could result in the destruction of even the best relationship. If I choose someone that I really despise to be my partner then I suppose we'd end up being best friends if we won, but if we lost…I dare not surmise.  Challenges like bungee jumping and riding a zip line look like a lot of excitement.  Maybe too much for me, but I'd like the opportunity to try. Overall, I guess it's the traveling that appeals to me the most.
            I'd also like to be on Survivor.  Spending one week on the beach of an exotic island in the middle of the Pacific, who could ask for more?  Notice, I did say one week.  Since I'd probably spend as much time as possible lying on the beach and soaking up the rays of tropical sunshine, I would probably get voted off after the first week.  Some of the challenges look difficult and some look fairly easy, but I'm good at puzzles and they seem to do a lot of those. Exile Island looks like it would be a scary place at night especially if it was raining and believe me with my luck it would be raining and probably thundering and lightening too.  In all honesty, I probably make a better, faithful viewer.
Related Topics