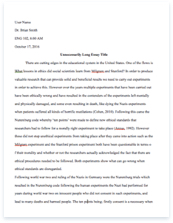 The whole doc is available only for registered users
Pages: 2
Word count: 347
Category: Language
A limited time offer! Get a custom sample essay written according to your requirements urgent 3h delivery guaranteed
Order Now
English is so widely spoken, it has often been referred to as a "world language", the lingua franca of the modern era, and while it is not an official language in most countries, it is currently the language most often taught as a foreign language. Watching the movie "Slumdog Millionaire" could make you noticed how English native speakers differ Phonologically, Morphologically and Syntactically. Yet there are a lot of foreign people who really have the accent of a native English tongue. However, English has been with India since the early 1600's, when the East India Company started trading and English missionaries first began their efforts.
A large number of Christian schools imparting an English education were set up by the early 1800's. Only about three percent of India's population speaks English, but they are the individuals who lead India's economic, industrial, professional, political, and social life. Even though English is primarily a second language for these persons, it is the medium in which a great number of the interactions in the above domains are carried out. Having such important information moving in English conduits is often not appreciated by Indians who do not speak it, but they are relatively powerless to change that. Its inertia is such that it cannot be easily given up. This is particularly true in South India, where English serves as a universal language in the way that Hindi does in the North.
Despite being a three percent minority, the English speaking population in India is quite large. With India's massive population, that three percent puts India among the top four countries in the world with the highest number of English speakers. English confers many advantages to the influential people who speak it — which has allowed it to retain its prominence despite the strong opposition to English which rises periodically. This aims primarily to see the distinction of two different languages being used in constructing its sentence. We can clearly see how a native English speakers and Indian English speaker differs when it comes to the English language.
Related Topics