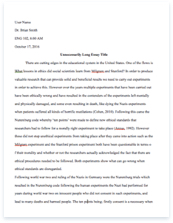 The whole doc is available only for registered users
A limited time offer! Get a custom sample essay written according to your requirements urgent 3h delivery guaranteed
Order Now
Koichi Ramen is a small ramen noodle restaurant in the tradition of the Japanese staple dish.
Ramen noodle shacks are to Japan what the fast-food restaurants are to the people. They are a place where people go for a quick, rich, filling meal when they don't have time or simply don't feel like cooking. The ramen that is being mentioned here is not the one people know as the instant noodles. No, the ramen that is to be sold is the 'real' Japanese dish. Similar to the instant version, ramen is simple in concept yet incredibly challenging to produce. When prepared correctly, a bowl of ramen noodles can fix anyone's day.
Mission Statement
To bring the customer the delicious and authentic taste of Japanese ramen with high quality, and at a very affordable price.
Vision Statement
To become an owner of Ramen noodles restaurant and market the restaurant with CAD$3000.
PLAN SUMMARY
Ramen belongs to the restaurant industry. The restaurant concept is to bring original Japanese ramen noodles to the Wellington area. It will be located at 1013 Wellington St Ottawa, ON.
Koichi presents itself with a huge potential to be a success. Over time there is the possibility to expand into different cities such as Toronto.
Competition
Although there isn't another ramen shop nearby the location but Taste Ramen+Fusion located at 197 bank street might be a competitor in the city and it has as many other competitors as any other fast-food restaurant, especially those that are closest to the location of the restaurant.
Koichi Ramen has a lot of competition around the area. [pic] |Competitors near | Hino Restaurant | | |1013 Wellington Street West |
1. You +1'd this publicly. Undo
Cozys Restaurant,
Tennessy Willems
Vina del Mar
Back Lane Café
Hintonburger
Burnt Butter Italian Kitchen
With such a high density of competitors, the business identity could get lost. But it is the unique selling point that is the one key success factor that will not only differentiate the restaurant, but propel it to success.
Trends
The one major technological trend affecting the industry is social media. A new rising trend is the mobile food service format such as food trucks, carts, etc (restaurant.org)
In terms of customer preference, the increased awareness on food has made customer's pallets more demanding as well as being more open-minded towards new foods. There is also a higher awareness on food quality, and this has in turn made restaurants switch to better foods.
THE PRODUCT
As previously mentioned, ramen is a very simple dish in concept, but it can be extremely difficult to master.
Ramen is by nature a standard food, meant for regular consumption without getting tired of it. Because it is a dish you eat regularly it is meant to be an economical dish (paying $20+ per meal will drain most people's wallets). The concept of ramen is taking very cheap ingredients and then elevating them to a new level. Therefore, a ramen bowl is projected to be kept at around the price of $8.
S.W.O.T Analysis
|Strength |Four different flavors and good advertising | | |A unique kind of Noodle "Space Ram" manufactured for Japanese astronaut | |Weakness |Limited advertising & brand awareness as compared to leading noodle brands | | |Still trying to penetrate the global market | |Opportunity |Cost reduction by restructuring production system | | |Growing market for fast to prepare food | |Threats |Less price of competitor's product | | |Brand switching cost is very low Local brands and restaurants
Marketing Strategies to run Ramen Noodles Business:
• Make company logos
• Sign guys
• Sports arena boards
• Zamboni
• Make company T-shirts
• Car logos
• Billboard around the city
• Food trinity
• Make an application in a cellphone
• Marketing using social websites like Facebook, twitter and LinkedIn
Target Market
Since ramen would be a new concept dish and younger people are more open to different kinds of foods. The target market is people aged 35 and younger with a niche on consumers interested in different cuisines. There is no limit on either: gender, income, culture, or geographical boundaries – limited of course, to those in the Wellington area.
Pricing
There is a math formula that restaurants carry with them as a meter to pricing their foods. Cost of food is to be set at around 25% of the price. In addition, rent should take up 15% of forecasted sales. Taking into consideration these factors along with labor costs, volume of sales, and margin preferences should give the management a guide into pricing their menu.
There is also another factor to be considered, the immediate competition. Since Koichi is located inside a food court, the pricing of the neighboring restaurants should be accounted in.
After taking into consideration all factors involved, the average price per ticket would be at around $9 – $1.5 higher than the average of the competition. Although there is an uncertainty on how elastic the customers will be, the pricing set should reflect the quality of the product as well as stay competitive in terms of price.
LONG TERM PLANS
Currently there are no long term plans that are definite. The major objective is to make the location at the Wellington as a running success by having sustainable profits. That is the vision for the first year.
Given such success, there will be additional items on the menus implanted along with improvements on the current items. This would take place at around the start of the second year.
In three years after the start of Koichi, there are some potential areas for the expansion of the company that could take place. The vision of Koichi is to expand its horizons, not only in the Wellington area, but out of province as well.
CRITICAL RISKS
Since Koichi is a brand new concept for the Wellington area, it faces one major risk. There is no guarantee that the Koichi concept will work, and there is no data to prove this otherwise. The favorable trend in the restaurant industry sales growth, as well as the increase on the consumer's interest in new foods helps lessen the severity of this crucial uncertainty.
Word of mouth can make or break a restaurant. A review by a food critic can impact a restaurant's future as well. These two things are a reflection of how the restaurant is managed. Without any previous experience by the owner, this too is a huge risk.
Financial Plan for the Restaurant
According to the information we have about your restaurant to start you need a financial plan because it will help you know how much you will spend on the business you said you have only $3000 it is not enough for all the expenses you will have , which are:
• Equipment
• Liquor licence
• Food & restaurant supplies
• Legal fee
• Working capital
• Marketing
Because of the low capital you have in your hand I advise you to check the Canada-Ontario Business Service Centre (CBSC) website www.cbsc.org. This is a Canadian small business finance program. This program will help you with your infra-structure.
Sample Action Plan Table
|Action Items |Timeline |Budget | |Liquor Licence |By January 01/2013 |$925 | |Legal Fee |By January 01/2013 |$175 | |Marketing |By January01/2013 |$3,476
The liquor license normally is valid for 2 years. You have to make the payment by cheque or money order it has to be payable to the minister of finance. It cannot be post- dated. There will be a $35.00 process fee charged if your cheque is returned by insufficient fund. The business license by-laws are endorsed to protect public health and safety in matters related to the business operation. Licensing fees are established to offset the cost of the related enforcement and inspect programs. Legal fee is given to anyone who is interesting to open their own business he has to pay this fee by cheque or money order. This license application may require an inspection and approval by staff of zoning, building, police, health fire, and property standards it will coordinate this process and advise you of your status. In Marketing I think because you already decided to open this business and you don't have a lot of time I think after you apply for this Canada small business program you have try to invest in marketing to be able to get as many customer as you can, because as it is not the only Japanese restaurant in Ottawa you have to be able to convince your customer. This program will be very help full because you don't have to pay it back and will help you in your business.
Recommendations:
As we personally visited the restaurant we recommend koi chi to:
• Plan to increase number of customer seating, at present only 35-40 members can sit at a time.
• Try to concentrate to sell more alcohol along with Ramen noodles because it will increase the profits drastically.
• Plan the entrance which can be useful for drive through and make toilets clean and hygiene or else customers don't show interest to come to the restaurant.
• He has to register the restaurant in urban spoon and yelp
• He has to register website not only for marketing but also for getting catering contracts and can concentrate on delivering to the customers.
CONCLUSION
Koichi Ramen is a restaurant concept that grabs a staple Japanese dish, and presents it to the Wellington area for the first time. Although there is an uncertainty on how successful it will be; the belief that good food will attract any customer is also the restaurant's key to success.
Related Topics