Professional Roles and Values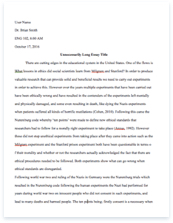 The whole doc is available only for registered users
A limited time offer! Get a custom sample essay written according to your requirements urgent 3h delivery guaranteed
Order Now
Functional Differences
The Board of Nursing (BON), is a regulatory agency that regulates nursing practices. The board essentially protects the public by ensuring that the standards of nursing practices are met and that nurses are competent in their practice (ANA, 2012). Each state Board of Nursing has their own state governed responsibilities. For example, the Texas State Board of Nursing is responsible for: issuing licenses to new nursing graduates, approving nursing schools to train new nurses, enforcing the nursing practice act and rules and regulations by setting minimal standards for both nursing practice and education, and lastly providing information regarding nursing practices, rules and regulations, position and statements of the Texas Board of Nursing (Texas, 2013).
Professional Nursing Organizations (PNO) differ from the Board of Nursing by providing support for the nursing profession and help nurses stay current in their field or specialty. They also help nurses connect with other peers in their fields to share best practices, learn from current trends, and learn new advancements in technology and education (Matther, J, 2012). For example the American Nursing Association, a nationally well-known Nursing Association represents the nation's entire registered nurse population (ANA, 2014). The ANA is dedicated to meeting the needs of the nurses as well as health care consumers. They do so by fostering high standards of care, prompting the economic and general welfare of nurses in the workplace; and trying to help improve the healthcare environment by contacting Congress and other regulatory agencies and asking for change. (ANA, 2014).
Together, both of these agencies depend on one another to promote high standards of patient care, and nursing standards. While the Board of Nursing regulates the policies for nurses, the Professional Nursing Organizations help nurses become aware of these policies; and help provide resources and support to ensure nurses are equipped with all the information they need to provide the best care they can to their patients.
Nursing Code Examples
As nurses we are governed by a code of ethics that we adhere to in our practice. The two provisions that influences my practice are Provision One which states, "the nurse, in all professional relationships, practices with compassion and respect for the inherent dignity, worth, and uniqueness of every individual, unrestricted by social or economic status, personal attributes, or the nature of health problems" (ANA, 2010). As nurses we have a duty to our patient regardless of their background or economic status. There may be instances where an individual may have different values or belief systems then myself, but it is important to remember that I have a duty to serve and treat the patient with the same equality as I would my other patients. Being a nurse you must have a very objective viewpoint so that you are able to treat all patients with the same fairness and equality. Once I had a patient that had AIDS, at at first I was a little worried and hesitant to treat the patient, but after interacting with the patient I realized that they were no different then any of my other patients.
At that point I realized that regardless of a patient's condition or background they should be treated with the same dignity and respect as any other patient. The next provision that influences my practice is Provision Seven which states, "the nurse participates in the advancement of the profession through contributions to practice, education, administration, and knowledge development" (ANA, 2010). As healthcare is constantly evolving with new advancements and technology, so is the nurses duty to update her knowledge. As more and more nurses are advancing their careers into more specialized roles, it is important nurses are up to date on current practices, and advancements. Knowledge development is important so that quality treatment and care can be provided to the patient whether it be provided through new techniques, policy changes, etc.
Professional Traits
There are many professional traits I aspire to bring to my team as a nurse. The four professional traits I found important from the American Nurses Association Code of Ethics that I found to closely relate to how I would like to practice as a nurse are: respect for human dignity, primacy of patient's interests, professional boundaries, and acceptance of accountability and responsibility. Respect for human dignity as described by the ANA is "respect for inherent worth, dignity and human rights of every individual" (Code of Ethics, 2010). This does not apply to only taking care of your patients, but also applies to all the professional relationships you may have as a nurse. Respecting every human being with the dignity and worth that they deserve is part of being a good nurse. The next trait is primacy of patient's interest. Which according to the ANA is described as, "the nurse's commitment to the recipient of health care services whether individual, family, group or community" (Code of Ethics, 2010). As nurses, we are not limited to taking care of a sole patient only, but often times we are educating families or groups and communities about various information.
A nurse strives to tailor a plan of care towards the individual by making it unique according to the patient's needs and interests. They must also provide opportunities for the patient to participate in the plan, ask questions, and implement the nursing plan. But in addressing patient's needs and interests, nurses must also recognize the patients role in the family as well in the community. In theory the nurse is responsible for providing care to the "patient" but this does not necessarily describe just an individual. This includes not only the patient, but their family, and may influence the community they reside in. The third trait I plan to bring is professional boundaries. Which is, "the nurse recognizes and maintains boundaries that establish appropriate limits to relationships", as described by the ANA (Code of Ethics, 2010). It is important as a nurse to know the boundaries of different relationships that you may encounter in your profession. Whether it is a nurse-patient relationship or a nurse-colleague relationship, the nurse must identify the boundaries of these relationships.
By nature working as a nurse has a very personal component because you are preventing illnesses and helping patients restore health. There is a purpose or an end goal which differs from personal and unstructured relationships such as friendship. In my own nursing practice it is important to establish relationships with your patients and colleagues, but also understand that there are boundaries to these relationships. If however, at any point theses boundaries are jeopardized I will seek guidance from my peers and supervisors and take the appropriate steps to remove myself from the situation.
The last trait I plan on bringing to my team of healthcare professionals is Acceptance of accountability and responsibility. The ANA describes this as, "nurses bear primary responsibility for the nursing care of patients… and are accountable for their own practice" (Code of Ethics, 2010). Practicing as a nurse we are responsible for all our actions. Our primary responsibility is to the patient whether we are providing treatment, delegating tasks, or educating our patient. As nurses we are accountable for the quality of care and treatment that we provide for our patient. Nursing Theory
The nursing theory that has influenced my professional practice is the Nursing Need Theory that was developed by Virginia Henderson. The theory emphasizes the importance of the patient's independence in every step of their treatment so that progress after hospitalization would not be delayed (Nursing Theory, 2012). A healthy individual is not only about the physical, Henderson explain but also about the mental, and spiritual components. This makes sense, because when an individual may not be emotionally or mentally sound this can affect their physical well-being. If patients feel that they have independence and control in their treatment, then they are more likely to want to adhere to their care plans. This theory fits my professional practice because I believe that a nurse only aids in helping a patient get better.
The nurse may provide treatment and knowledge, but it is up to the patient ultimately how much control and independence they would like in their recovery. Giving patients their independence also creates a trusting nurse-patient relationship.Henderson explains in Nature of Nursing that the role of a nurse is "to get inside the patient's skin and supplement his strength will or knowledge according to his needs." The nurse has the responsibility to assess the needs of the patient, help him or her meet health needs, and provide an environment in which the patient can perform activity unaided (Nursing Theory, 2012).
Contributions
Florence Nightingale has impacted my professional nursing practice for all of her accomplishments and contributions not only to the nursing world but healthcare as a whole. Florence Nightingale really advocated for the autonomy of nurses to advocate for their patients as well as the profession. She fought relentlessly for patients regardless of their background or socioeconomic status. (Selnaders, L, et. al, 2012). What made Florence Nightingale a women ahead of her time was her ability to understand the patient's health as a whole unit that included their mind, body, spirit, and health as opposed to their sickness alone. Another contribution of Florence Nightingale that I admire was all her extensive research and analysis. She was an avid statistician working tirelessly until her death at the age of 90. She contributed over 200 reports on various subjects including: hygiene, hospital administration, design, midwifery, and health care of the poor (FNIF, 2014).
Another great achievement of Florence Nightingale was her relentless effort in hygiene and sanitation. During the Crimean War Florence helped bath soldiers, change their linens, and feed them more substantial foods. She understood that proper hygiene and sanitation would improve health and decrease infection and disease. Much of her work and accomplishments are still put into practice today. She was a pioneer for modern nurses through her social changes and patient advocacy. Much of her research has been a guiding force for further developments and improvements in the health care world. Scenario
As a nurse there are many ethical principles we carry and follow throughout our nursing practice. The two principles that I was able to experience during my clinical rotations were beneficence which is, "compassion,…. desire to do good", and respect for autonomy, which is defined as, "agreement to respect another's right to self determination" (Butts, J.B, Et al, 2008). These two examples follow.
During my clinical rotation I had a patient who was in for pancreatitis. She was NPO until her lipid count was in a normal range she was on Phenagrin as well as Klonopin. She had been in the hospital for a few days now and really wanted to take a shower. Since the tech had been transferred to the third floor my preceptor asked if I could assist our patient. So after gathering a shower seat for the patient I assisted her with her shower. While she was independent and capable of taking a shower by herself I stayed in the room just in case she needed me, and to make sure she did not fall. While she was in the shower I changed her linens and made her bed so she had fresh seats to go back to. After she was done she came to me and told me how thankful she was. I told her "I did not really do anything". But she insisted that she was so happy she was able to shower and have a clean bed. Sometimes we may think we did not really do anything but even in those little acts of service people are grateful. A little bit of kindnes, and compassion can go a long way.
On another occasion, it was my last day at clinical and we had a patient come in because he had a rather large infection wound on his left big toe. He was a 45 year old male who had a history of diabetes. He had come into the hospital a month before and was being treated, with the strongest antibiotics the hospital had, for the same foot infection. He was in the hospital again because he had a hard callous on that left toe so he shaved away the callous and accidentally ripped all the skin off exposing the open wound again. When we were making our rounds the podiatrist came into the room to speak with our patient. The doctor told the patient that unfortunately from x-rays of his foot it looked like he had osteomyelitis and the infection had spread to the bone.
The good news was that it was localized to the big toe only. Unfortunately, because of the severity of the infection, antibiotics would no longer kill the infection off nor would they be able to only clean the wound and wrap it. The only best option for the patient was to amputate the big toe. The doctor was very empathetic and explained to the patient that he knew many people, including his own dad who had diabetes, who have had a toe amputated and they have continued to have the same quality of life. The patient though apprehensive of the surgery seemed that he was okay with it. He said, "I guess we will have to do whatever we gotta do".
Later in the day, as it was closer to our shift change, I was hanging another round of antibiotics in the patients room. He asked me if I'd remember if the doctor gave him another alternative. I said I was not sure (because I did not want to give him any wrong information). I asked him what the doctor had told him since I was in the room for only half of their conversation. He told me that the doctor said they would have to perform surgery on his toe and amputate it. He said that he had been to another doctors office and they told him they could clean the wound out again and put a dressing over it and it would heal again. While I did not want to say anything incorrectly, or be insensitive I told him that if he felt that way he definitely should express his concerns with the doctor when he came by again before he singed a consent for his surgery. He then stated, " I really believe God can heal me".
It was one of those moments exactly as we had in our lab stimulation where you are tested on your compassion and the right thing to say. I felt at that time I had to be the patient's advocate. I told him again to definitely talk to the doctor to see if there were any other options for him besides surgery. After leaving his room I felt it was my duty to let my preceptor know of the patients concerns and made sure that a note was made for the doctor so he was aware. I feel that often times we are a voice for our patients when they are unable to speak up, or they are too shy. I would have hated for that patient to reluctantly have had surgery even if it was the best option, because not all of his questions were answered. I felt that it was important that the patient was able to have both the autonomy and the right to be able to have a say so in his treatment of care.
Referances
Butts, J. B., & Rich, K. L. (2008). Nursing ethics across the curriculum and into practice
(2nd ed., p. 263). Sunbury, MA: Jones and Bartlett.
Code of Ethics for Nurses with Interpretive Statements. (2010, November 15). Retrieved October 18, 2014, from http://www.nursingworld.org/MainMenuCategories/EthicsStandards/CodeofEthicsforN urses/Code-of-Ethics.pdf Florence Nightingale International Foundation (FNIF) [Florence Nightingale]. (2014, January 1). Retrieved October 28, 2014, from http://www.fnif.org/nightingale.htm Frequently Asked Questions Roles of State Board s of Nursing: Licensure, Regulation and Complaint Investigation. (2012, March 1). Retrieved October 25, 2014, from http://www.nursingworld.org/MainMenuCategories/Tools/State-Boards-of-Nursing- FAQ.pdf Guide to the Code of Ethics for Nurses. (2010, January 1). Retrieved October 25, 2014, from http://www.nursesbooks.org/ebooks/download/CodeofEthics.pdf Matthews, J.
Related Topics