Private vs. Public Healthcare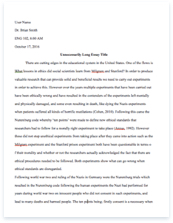 The whole doc is available only for registered users
A limited time offer! Get a custom sample essay written according to your requirements urgent 3h delivery guaranteed
Order Now
In Canada, a lot of debate has been raised in the last few years over the issue of "two-tier" healthcare. The public system is struggling, and there is a debate going on over whether or not private hospitals should be permitted. Universal healthcare is very cherished in Canada, but conservatives argue that introducing a private system will improve the burden on the public system. Those who oppose say that the creation of a two-tier system will result in one system that is better then the other, attracting the best doctors and the best equipment, and that those who can't afford private or do not wish to pay will only be able to obtain second-rate healthcare. Why should Canadians not have choices regarding the time, place, and nature of their medical care when the suggestion of similar restrictions for food would be met with universal outrage?
It is very hard to imagine why people should be denied choice in medical services when the only governmental challenge is to make sure that no Canadian is deprived of appropriate medical care because of true financial need. The private health care system grants freedom to choose and promises increased efficiency at low prices due to competition and specialized institutions. Many people are choosing private healthcare to gain the reassurance of knowing that treatment is available promptly if they become ill or injured. In addition, the privatized system offers new advance technology and machinery, along with short waiting lists and no limits on choice and access to new drugs. The following will examine why there should be emphasis on letting the marketplace compete with the public sector for the opportunity to provide care, while at the same time targeting taxpayers' dollars to those in need of assistance. It will be demonstrated, that encompassing a private healthcare system will shorten waiting lists for treatments and surgery's, get rid of price controls on drugs, and offer more advanced equipment and technology.
The universal health care system has boasted treatment for everyone, but in reality the treatment usually comes after prolonged waiting, whether or not the patients can last. The number of people that die while on waiting lists is heart breaking, and the problem is frighteningly severe. In Ontario, patients wait up to six months for a CAT scan, up to a year for eye surgery and orthopedic surgery, and up to a year and four months for an MRI scan.1 All over Canada, patients wait for coronary bypass surgery, while the press tells of heart patients dying on the waiting list. According to Statistics Canada, one million three hundred and seventy-nine thousand people in the country are waiting for some kind of medical service, while more than one hundred and seventy-seven thousand people are waiting for surgical procedures. Many of them will not live long enough to see a doctor. For example, sixty-one-year old heart patient Philip Georgiou, checked in to a British Columbia hospital complaining of chest pains in 1997. An angiogram showed Georgiou needed immediate surgery.
Twelve days later, while still awaiting the procedure, Georgiou lapsed into cardiac arrest and died. Sixty-six-year old Jeannine Lacombe, sought treatment for her chest pains at Montreal's Maisonneuve-Rosemont Hospital. She was strapped to a gurney and wheeled into a hallway, where four hours later, lost among sixty three other patients similarly situated, she was discovered dead. Further more, ambulances filled with ill patients repeatedly stack up in the winter in the parking lot of Vancouver General Hospital, where an estimated twenty percent of patients in the midst of heart attacks must wait an hour or more for treatment. Many hospitals are telling ambulances to go elsewhere for help. Most hospitals have the problem where emergency rooms can't handle more people; patients are already left waiting in hallways and there are no beds available.
In May 1999, the Canadian Medical Journal explained how in Ontario during one twelve month period, one hundred and twenty-one patients were permanently removed from the waiting list for coronary by-pass surgery.4 They had become so sick that they could no longer undergo surgery with a reasonable risk of survival. On the contrary, the people of the United States do not come across the problem of long waiting lists. The average American cancer patient waits no more than ten days for radiation therapy while Canadians typically wait four times that long.5 An MRI scan in the United States can be had after an average wait of four days and in Canada one hundred and fifty.6 Health care promptness keeps declining in Canada, not only because of government cuts, but also because many health care professionals move south, where they can work in the most technologically advanced hospitals on the planet making higher wages.
In addition to the mile-long waiting lists, the idealism of universal health care has also left Canada with problems, one problem being, having basic technology and machinery, when it could be advanced. Although Canada is the fifth highest among OECD countries in terms of total spending on health, it is generally among the bottom third of OECD countries in availability of technology.7 The local comparison is equally unfavourable. CT scanners, nuclear medicine facilities, MRIs, lithotriptors, positron emission tomography, specialized intensive-care facilities, and cardiac catheter labs are all less likely to be found at a community hospital in Canada than at a similar hospital in the United States. Angioplasty and transplant facilities are mainly restricted to the University teaching hospitals in Canada, while they are more widely dispersed in the United States. Furthermore, the problems are worsening in some categories.
For example, data revealed that Canada's deficit in the availability of MRIs became worse between 1986 and 1995 relative to other leading OECD countries including Australia, France, the Netherlands, and of course the United States.8 This pervasive technology deficit points to the need for a serious re-evaluation of the way in which health care is provided in Canada. Health care in Canada is so backwards compared to the United States that doctors tend to go work south of the border. Therefore, introducing private healthcare Canada would be able to receive the newest machinery and the most advanced technology because of the different method of funding the health care system.
As government control over health care grows, whether it starts with hospitals or prescription drugs, the resulting bureaucracies are forced to keep costs from rising. The simplest way to keep costs under control is to restrict patient demand. Just like the health bureaucrats restrict patient access to new medical technology, they impose impediments to access of new prescription drugs. Starting with the drug approval process, the government's reasons do not favor the patient, but rather meeting its own budget targets. The longer the drug approval basis, the better; the longer patients do not have access to more expensive new drugs, no matter their benefits. In order for more control costs, Canada's federal government imposes a set of price controls on patented drugs, thus further discouraging the availability of new drugs to Canadians. In fact, Canadians wait up to a year or longer than United States citizens do.
The initial delay occurs at the federal level where, in comparison to the U.S., Canada takes thirteen percent longer to approve new drugs.10 In addition to the longer approval process at the central government level, additional delays occur in the provinces of Canada. Each province has a "formulary" or list of drugs that the provincial health plan will pay for, for certain populations, mostly the poor, elderly and those in long-term residential care. While Canadian drug prices are often refered to as less expensive than those in the U.S., the reason is a system of price controls that limits Canadians' choice and access to new drugs. The Patented Medicines Price Review Board (PMPRB) is a government "watchdog" agency over the pharmaceutical industry. It negotiates a final price for prescription drugs with pharmaceutical companies. Generally, a newly introduced drug cannot be priced higher than the highest cost existing drug use to treat the same condition. Under normal market conditions, a superior product will support premium pricing.
The Canadian system, therefore, penalizes patients who have difficulty with a more popular medicine but would thrive on the second, third or fourth developed medicine, which is similar but not exactly the same. This bureaucratic interference between patients and doctors plus the burden of price controls has done nothing to improve the health care of Canadian citizens. In fact, according to a University of Toronto study, price controls did not contribute to overall health system price control or improve patient outcomes. Rather, price controls simply limited patients' choices so they must use hospitals more and rely on surgery in lieu of modern medicine.
Canada's health care is an experiment in government funding and control. After nearly thirty years, the results are clear. No matter how well-intentioned, no matter how well planned, and even no matter how well funded, complete state control over health care cannot provide the same level of service as private providers. The government may have a role in helping the less fortunate, but to the degree that it directly, or evenly indirectly, either provides the services itself or seeks to direct prices, inefficiencies and perverse incentives abound. The result is lower standard of health care than patients and taxpayers have a right to expect.
The hospital sector in Canada suffers from significant deficiencies in efficiency, effectiveness, and productivity. This situation makes up a critical issue in the Canadian health care debate since hospitals consume thirty-eight percent of the total Canadian health care budget and most of this comes from taxpayers' pockets.13 Various groups, and in particular the Working Group On Hospital Utilization, have outlined measures that need to be applied to bring hospital spending and performance into line. This problem is not one that Canada alone faces; it is observed in most OECD countries. The exact mechanisms used in the United States are unlikely to fit the Canadian scene precisely. However, they provide guiding principles for the much-needed reform of Canada's health care system. They indicate that reforms must involve both the public and the private sectors in the financing and delivery of health care. Only the incentives provided by market mechanisms, and the political resolve to implement them can bring about a better health care system in Canada.
Bibliography:
Altmeyer, Arthur. The Fromative Years of Social Srcurity. Madison: University of
Wisconsin Press, 1996.
Bachman, George. Health Resources in the United States. Washington: Brookings
Institution, 1992.
Buchmueller, Andrew. The Effect of Pricing on Switching Among Health Plans. U.S.A.:
Lexicographic Press, 1997.
Butler,S.M.,and R.E.Moffit."The FEHBP as a Model for a New Medicare Program."
Health Affairs Aug. 1995: 47-61
Davis, Scott. "Choice Matters:Enrollees ' Views of Their Health Plans."
Health Affairs
Aug. 1995: 45-46.
Etheredge, Lauren."Purchasing Medicare Prescription Drug Benefits:A New Proposal."
Health Affairs Nov. 1999: 19-21
Feingold, Eugene. Medicare: Policy and Politics. San Francisco: Chandler Publishing
Co., 1966.
Millis, Henry. Sickness and Insurance. Chicago: University of Chicago Press, 1987.
Rosen, George. A History of Public Health. New York: MD Publications, Inc., 1998.
Footnotes
Related Topics