Pringles – Meet the pringles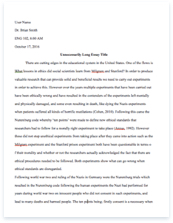 The whole doc is available only for registered users
A limited time offer! Get a custom sample essay written according to your requirements urgent 3h delivery guaranteed
Order Now
1. Executive Summary
This marketing plan provides a written analysis of the trends, consumer demands and markets in the snack industry and the implementation strategy Procter & Gamble (P&A) plans to put
into action when launching a new product extending on the current Pringles line. The key success factors of this marketing plan are:
* Growing market for low-calorie (healthier) products and exotic tastes:
-The market for healthier snack products, and especially low-calorie products has great potential
-The market for potato chips is not new, yet has a strong customer demand for multi-choices and is therefore open for expansion of new products
-Younger generation has built a strong "snack-culture"
* Unique new product:
-Introduction of a new exotic taste/image
-Unique production process (calorie-free cooking oil – Olestra)
-Strong brand identity
-Product Line Unique, tastes good, competitive price, and convenient
* Management:
-Management experienced, broad base of interests and knowledge
-Extensive experience and success within snack product marketing
In conclusion, the promotion and launch of the product line extension will help meet
the needs of customers, provide an additional choice in the Pringles portfolio and become a
profitable venture for P&G.
2. History and Product Line
Established in 1837, The Procter & Gamble Company began as a small, family operated soap and candle company in Cincinnati, Ohio, USA. Today, P&G markets more than 250 products to more than five billion consumers in 130 countries.
2000
A.G. Lafley becomes President and Chief Executive. Procter & Gamble and Institutional Venture Partners launch reflect.com, the first interactive, personalized beauty company. The U.S. FDA approved 5 mg Actonel (risedronate sodium tablets) for the treatment and prevention of postmenopausal osteoporosis (PMO) and glucocorticoid-induced osteoporosis (GIO). Procter & Gamble, the inventor of Actonel, and Aventis Pharmaceuticals will market the drug collaboratively.
2001
New breakthrough product introductions include Crest Whitestrips, Pampers Bibsters, Charmin Freshmates, Eukanuba Dental Defense and Torengos. A.G. Lafley is elected Chairman of the Board. P&G purchases the Clairol business from Bristol-Myers Squibb Company. Clairol is a world leader in hair color and hair care products with about $1.6 billion in worldwide sales.
Pringles
Pringles were launched in October 1968. The name came about in the late 1960s, when the brand made a list of street names from a Cincinnati phone book that began with "P". Pringle Avenue in Finneytown (a Cincinnati suburb) was available for trademark, and its alliterative sound appealed to the brand. The first Pringles were packaged in a tall, cylindrical metal can with a red wrapper. National expansion was in May 1975. Many different flavors and varieties came and went in the 1970s and 80s, but the most significant breakthrough occurred in September 1996 with the launch of Fat Free Pringles with P&G's Olestra fat substitute. Pringles is available in regular, reduced-fat and fat-free varieties in several flavors, including original, BBQ, Sour Cream -N- Onion, Pizzalicious, Salt & Vinegar and Currylicous.
P&G's success is the result of superior products, high standards of performance, distinctive competitive strategies and the high integrity of their people. Their overriding objective is to increase the value of their shareholders' investment through integrated operating, investing and financing activities. Their strategy is to concentrate their resources on growing their businesses, both through internal growth and carefully selected acquisitions. Their strategy is continually fine-tuned to address the opportunities and risks of the global marketplace. The corporation's success reflects their continuing commitment to growth and a focus on those businesses where they can drive their own growth and create opportunities.
3. Strategic Focus and Plan
P&G's overall mission is to increase the value of their shareholders' investment. They do this through sales growth, cost controls and wise investment of resources. They believe their commercial success depends upon offering quality and value to their consumers and customers; providing products that are safe, wholesome, economically efficient and environmentally sound; and providing a fair return to their investors while adhering to the highest standards of integrity.
Goals:
* To maintain Pringles' high market share within the potato snack industry
* To establish Currylicous as a well-recognized and profitable potato chips product within a 1-year period
* To increase brand awareness among target groups by 30% as a result of marketing efforts
* To successfully plan and implement marketing strategies as set forth in this plan.
4. Core Competency and Sustainable Competitive Advantage
In terms of core competency, P&G seeks to achieve a unique ability to provide a new, distinctive and high-quality potato chip, and a high-quality, consistent, and innovative product line using Pringles' distinct ingredients to appeal and to excite contemporary tastes for these products. We also seek to deliver these potato chips products to the customer using effective manufacturing and distribution systems that maintain P&G's quality standards.
To translate these core competencies into a sustainable competitive advantage, P&G will work closely with key suppliers and distributors to build the relationships and alliances necessary to satisfy the high taste standards of our customers.
5. Market-Product Focus
This section describes the 1-year marketing and product objectives for Pringles, the target markets and positioning of its products.
Marketing and Product Objectives:
Pringles marketing intent is to take advantage of its brand potential while building a base from which revenues can be generated. These are detailed in the three focus areas
below:
* current markets – expand brand and flavor, increase customer awareness through
promotion, coupons and in store displays
* new markets – low-calorie market and new "world flavors"
* new products – curry-flavored Currylicious and additional innovative extensions
Target Markets:
For Pringles every individual in the United States with a middle class status can be considered a potential consumer. Though, in order to target specific markets, Pringles divides the target market into the following market segments:
Consumers under the age of 18: This is when Pringles is marketing to a younger generation. These potential customers still live at home with parents. They rely heavily on parents to purchase the product for them. In this segment, Pringles is trying to capture brand awareness.
Consumers between the ages of 18 to 24: Pringles is still marketing to a younger
generation, but these customers are either in college, moving away from home, and/or
starting new jobs. In this segment, Pringles is trying to capture brand awareness and
loyalty.
Consumers between the ages of 25 to 34: Pringles is marketing to customers who
are established in their job market and who are starting families. In this segment, loyalty
has already been established.
Consumers between the ages of 35 to 49: Pringles is marketing to customers who
are an established market, one in which brand loyalty has already been sustained. These
customers are loyal customers and are routine Pringles eaters.
Consumers age 50 and up: Again, this is a market in which customers are
established, and brand loyalty has been sustained. These customers are loyal customers,
and routinely use Pringles products.
Positioning:
Existing potato chips products have not been able to capture the essence of the unique curry flavor. Now the new curry-flavored potato chips Pringles offers (Currylicious) brings a great taste, and is more exotic than existing products with its rich and creamy curry flavor. The name Currylicious also helps to give the product positioning because the consumers can immediately relate the name to the benefits of the product – curry flavor. Also, the slogan for the Pringles-series, "Once You Pop You Can't Stop", hints toward the "I want more-sensation". The color of the product package helps position the product. All products in the Pringles-series have a distinct look, which is easy to recognize. Currylicious is in a deep-yellow colored can which gives it a distinct appearance with strong associations to its taste.
Finally, the emphasis on a more healthy product helps in the establishment of Pringles as a total concept.
6. Situation Analysis
This situation analysis starts with a snapshot of the current environment in which
Pringles finds itself by providing a brief SWOT (strengths, weaknesses, opportunities, and threats) analysis. After this overview, the analysis goes into greater detail with regards to industry, competitors, company, and consumers.
SWOT Analysis:
The following table shows the internal and external factors affecting the market opportunities for Pringles. This SWOT analysis also shows Pringles' internal strengths such as their experienced management team, a competitive product line, a global marketing realm, and the continuous efforts by their research and development to research trends in the industry and to be creative in exploiting those trends. Some possible opportunities noted in the SWOT analysis are the growing markets for specialized ethnic foods and healthier food products. Another opportunity is that the income of consumers is high enabling them to be less price sensitive, and convenience is becoming evermore important not only to the United States but to many countries around the world.
Although Pringles has many strengths, a few weaknesses lie in the fact that the company is so large and could possibly lose focus or have internal conflict problems. A few of the threats Pringles must stay aware of are the ease of replicability of its product line, the almost pure competition in pricing for its products, and the quickness of technological advances causing existing products to be no longer the most advanced.
Internal Factors Strengths Weaknesses
Management Experienced, broad base of interest and knowledge Large size may lead to conflicting interests
Product Line Unique, tastes good, several products and convenient New Currylisious product has no existing customer base, generic brands can make similar snacks- cheaper
Marketing Diverse, and global awareness May lose focus, may not be segmented enough
Personnel International, diverse positions Possible conflicts due to so many people, possible trouble staying focused
Finance High sales revenue, high sale growth, large capital base High expenses, may have trouble balancing cash-flows of such a large operation
Manufacturing Low costs and liabilities due to outsourcing of production Lose control and quality standards
Research and Development Continuous efforts to research trends and reinforce creativity May concentrate too much in existing products
External Factors Opportunities Threats
Consumer/ Social Huge market in the healthy products and growing market for specialized foods for ethnic groups More expensive products than Frito-Lay, such a higher price may limit lower income families from buying a Pringles product
Competitive Distinctive name, product and packaging in with regards to its markets Not entirely patentable, constant replicability by competitors
Technological Internet promotion such as banner ads and keywords can increase their sales, and more computerized manufacturing and ordering can increase efficiency Computer breakdowns, viruses and hackers can reduce efficiency, and must constantly update products or other competitors will be more advanced
Economic Consumer income is high, convenience is important to U.S. Very elastic demand, almost pure competition
Legal/ Regulatory High U.S. Food & Drug Administration standards eliminate overnight competitors
Industry Analysis:
Most individual snack food manufacturers enjoyed increased snack food sales during 2002. In a survey of Snack Food Association members, included in the report, 66.7 percent reported increased sales in 2002. And that number is expected to increase in 2003, with 90.5 percent of respondents predicting increased dollar sales.
There is a trend in healthy snack products within the industry; a major trend to capitalize on is healthier products. The market for healthy chips is huge and growing among American and international consumers alike. Along with a large market, many opportunities have arisen due to recent technological advances. New research has brought to Pringles a lower calorie product, allowing for even healthier chips. Also technology on the Internet has revolutionized the promotional process. By using banner ads and keyword ads, Pringles can reach a higher number of audiences and yet and the same time have more specific and targeted segments. All of these positive industry factors combined create an exemplary context in which to launch new healthy potato chip products.
Competitor Analysis:
There are several different competitors in the snack industry, and Frito-Lay's, a PepsiCo product is the biggest one in the market, competing with Pringles for the same customer segments. Since there are no real patent rights on new products and manufacturing, Pringles has in the previous years experienced several new entrants. However, the competition has so far been on a relatively small scale. Many companies have often tried to take a competitive advantage through product differentiation. In the snack food industry Frito-Lay has spent time and money on research in developing new products like Doritos and the rest of their line of salted snack foods. This method of product differentiation has helped Frito-Lay but has also helped other companies like Golden Flake. In the past Golden Flake has been quick to copy a successful product for which one of the competitors has spent millions in research.
Other smaller companies that were mentioned above have decided to differentiate their product by changing the kinds of flavors they offer, but still strictly in the "potato chip" business. Another threat to new entrants is the capital requirements. It seems to vary depending on with whom the company plans on competing. Many smaller companies in the U.S. have been able to start up local companies with little or no capital. Golden Flake, although many years ago, was started in Helen Friedman basement with almost no capital. This probably would not happen today because of government policy and health regulations it would still be rather easy for a company to get started in the food business on a small scale basis with minimal capital requirements. However, it might take many years and enormous fortune to directly compete with companies as large as Pringles and Frito-Lays.
Another problem for a start-up company is the access to distribution channels and the bargaining power of their suppliers. This information can allow them to change the bargaining power of their suppliers as well. Once again, for a company such as Pringles, this does not pose as much of a problem. The company has utilized the strategy of forward integration, the means of gaining ownership or control over distributors and retailers. Frito-Lay operates over 848 tractors and 2,251 trailers, and traveled over 70 million miles nationwide in 1993. They also own and operate over 41 manufacturing plants in 26 states. Golden Flake manufactures and distributes their full line of snack foods through a direct-store delivery system. All of this information and significantly strengthens the power of the companies and weakens the power of the buyers, the grocery stores.
In the end these companies, Frito-Lay and Golden Flake, have little potential of backward integration themselves. This is the strategy of seeking ownership or increased control of a firm's suppliers since they are in the business of making potato chips not farming.
Customer Analysis:
Pringles has an extremely large customer base due to the wide spread popularity of the potato chip. It is therefore necessary to segment the market and look at particular trends in the chips market. There are two key trends, which are the growing demand for healthier alternatives and the market of targeting ethnic groups with specific products regarding their interests. (Currylicious)
How to grow this segment: Need to attract men and a younger audience without excluding females. Target the each specific market with products and advertising designed around their wants (ex. Research has shown that Americans in general prefer lighter potato chips such as Pringle's Light (73%).
Stars are Strategic Business Units (SBU) that have a promising future. Significant investments of cash are necessary to develop their full potential. If managed correctly, they will develop into a valuable source of revenue as the market grows. The Pringles "Pizzalicious" as well as "Sour Cream & Onion" are the company's "star."
Cash Cows have achieved a high market share in a mature market. They deserve the company's fullest attention because the cash that they generate can be invested in newer market areas with high grow potential. The traditional
Pringle's original is to be viewed as the Cash Cow.
Question marks or problem children or wildcats pose a problem for management. Whilst market growth prospects are good, question marks SBUs have a low relative market share. If they are to be moved to the left (i.e. increase relative market share) substantial investment may be required. Based on marketing information, management must decide whether such investment could be better employed supporting other SBUs. Pringles "Cheese" is relative young in the market.
Dogs show no growth potential and their relative market share is low. Although they may not necessarily be a "drain" on the company's resources, they are unable to make a positive contribution to profits. None of Pringles' products fall into this category.
In accordance with empirical studies made on the changes in the life cycle of an international product, we also expect Currylicious to follow a similar pattern. This implies a certain amount of time before the desired outcome of the introduction to be measured.
7. Marketing Program
Product Line
Procter & Gamble newest marketing program is for highly positioned salty snacks. This will initially include one new flavor: Pringles Currylicious – a curry flavored Pringles
Unique Product Quality:
Currylicious is the new Pringles for people who want to experience the true curry taste on potato chips. This exciting new product is to be launched nationwide in the summer of 2003 earning significant consumer and media attentions for its revolutionary new taste formulation. Currylicious will allow Pringles to fight for the curry lovers in the salty snack market yet offering to the consumer a higher quality potato chip with the most realistically adapted curry flavor. This product also has significantly less calories than the competitors' in other to attract consumers looking for reduced fat snack and a healthier product since it is prepared with Olestra oil.
Packaging:
Providing their consumers with the original easy-to-use, convenient containers are one of their top priorities. Package introductions they've made over the years include the industry's first and only tube-like chips pack; furthermore, the innovative snack stacks perfect for school lunches, snack time, on the go, or anytime kids crave the fun and irresistible taste of Pringles. Snack Stacks are .81 oz plastic single-serve tubs specially designed to conform to the shape of the Pringles Crisps.
Currylicious Stacks will be available in 8-packs and 24-packs. The material that makes up the revolutionary package is design to respond to consumer preference with lightweight, recyclable, easy-to-use carton tube.
The color of the packaging would assemble the curry mustard-base tone, plus the potato chip itself would portrait a dark mustard-based shade derived from the natural color of the ingredients that makes up Currylicious. The packaging would be presented as follows:
Price Strategy:
Market research says that 90% of potato chips consumers think that it should cost $1.69 like the other Pringles taste. Pringles is priced slightly higher than its main competitor Frito-Lays products but is till in line with the majority of the industry's prices. Pricing mainly depends on the location where the products is purchased, as shown in the following table:
Location Purchased Convenience Store Vending Machine Bar – Restaurants Supermarket or Retail Store
Promotion Strategy:
* Test Markets – large public colleges (ex. Virginia Tech)
* Free Samples (Snack Stacks) – handed out at sport events, mainly soccer games, and on central campus areas of United States (ex. University Campuses and high schools, etc.)
* Coupons – on the product or tied to another Pringles product (ex. Buy a pack Pringles, get a free Snack Stack sample of Currylicious for free)
* In-Store Displays – Signs, banners, and a carton unique shelve for Pringle products featuring the new flavored Pringles to be placed at strategic placed in the supermarkets thought for emotional product.
* Entertainment – Games with free backpacks with the Pringles logo and the Currylicious name on it, which can be acquired by sending a specific number of Pringles labels to…
* Sponsorship – sport and music events and expositions (ex. "Aula, Salon del Auto)
Currylicious is broadly targeted to teens and adults, with a 16 to 29 year-old demographic range. Aggressive introductory marketing support includes massive sampling efforts and outdoors-oriented point-of purchase materials asking consumers to "experience the height of curry taste". Samples of this latest brand to join the Procter & Gamble portfolio will be available at sport events and supermarkets across The United States and Procter & Gamble intends to spend a similar budget to the introduction of other Pringles flavors when on marketing this product. When Pringles first came out it was targeted towards the younger, healthier crowd. This unique salty snack was marketed as a healthier potato chip with higher quality and better taste than the regular competitors. In the beginning Pringles was marketed in much the same fashion as Currylicious is to be distributed.
Place (Distribution) Strategy:
Currylicious is to be distributed through Pringles' distribution centers. The distributor delivers it to the grocery retailers, vending companies, and convenience stores. The distribution segments can be broken down into the following: Convenience Stores, Kiosks, and Gas Stations: 32% of the market, Vending Companies: 8% of the market, Warehouse/Club Stores: 5% of the market, Super Markets and Retail Stores: 55% of the market.
In order to produce sales to increase, we plan to mass distribute Pringles and Currylicious to the university campuses. Here we will place the salty snacks in vending machines, campus-dining halls, education facilities, and at various athletic, sport events. We strongly believe that this will create brand awareness and customer loyalty with the age Group of 18 to 26.
8. Evaluation and Control
Monthly sales targets have been set for Pringles for each global economy. Actual
Pringles and Currylisious sales will be compared with these targets and tactical marketing programs modified to reflect the unique sets of factors in each global market. The speed of the program will increase, or decrease, depending on Pringles' performance in the successive global markets that Currylisious enter.
There may be variation in global and regional tastes by changing ingredients and/or the image of Currylisious (depending on the area). This variation will increase production cost, but it will also increase customer satisfaction, as well as sales.
Related Topics