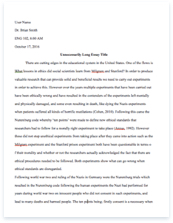 The whole doc is available only for registered users
A limited time offer! Get a custom sample essay written according to your requirements urgent 3h delivery guaranteed
Order Now
Starting a business is a risky venture. Several studies have shown that over 30 percent of new small businesses fail within the first two years of establishment and more than 50 percent completely go out of business. The latest research by Small Business Administration (SBA) shows that two thirds of new business ventures survive for at least two years, and only 44 percent survive beyond four years.
These statistics indicates an improvement from the earlier studies which suggested that about 50 percent of new businesses fail in their first year and close to 95 percent failure within five years. Small businesses are important in any economy and therefore it is critical to understand why they fail. Reasons why these small businesses fail is debatable and opinions about keeping these businesses survive are varied. However, several factors have been identified as contributing to the failure of small businesses.
This paper examines these factors and suggests solutions to solve them (Schaefer, 2006). Factors contributing to failure of small businesses The first factor is undercapitalization. Most business entrepreneurs have underestimated the amount of start up capital needed which has forced them to close down the business prematurely before attaining their goals. They have also placed high expectation on their sales to boost their capital base which also failed.
It is therefore very important to determine the total amount of money a business requires not only to start up but also to sustain its day-to-day business. It is also important to note that a business requires more than one year catching up and therefore enough capital is require to take the business through this period before sales reach a level where they can take care of the business expenses. Bad business location is another factor that contributes to failure of small businesses.
Location plays a very vital role to the success of any business. Key factors to consider when locating a business are availability of customers, existence of competitors, accessibility to ascertain that the location is an area which is well served by public transportation, consumers taste around the area and their receptiveness to new businesses (Schaefer, 2006). Overexpansion is another cause of failure. Most entrepreneurs mistake expanding their businesses to be success. Most business insolvency has been as a result of unnecessary expansions.
It is important for a business to expand gradually for optimal growth. Growth cannot be suppressed but depends on the already established market base and an efficient cash flow. It is therefore advisable to let a business success dictate the pace at which the business should expand. Several pointers can suggest the need for business expansion. These pointers include the inability of the business to meet the needs of the customer on time, and difficulties in keeping up with the demands of production.
Expansion should therefore be considered after a thorough research and analysis has been conducted to determine what needs to be added to facilitate the growth. This involves putting right systems and human capital in place (Schaefer, 2006). Lack of planning is yet another factors that has brought many businesses to their knees. It is important for a business to have a detailed business plan. A business plan is a blueprint for success . Most small businesses fail because of inadequate planning.
A good business plan should be accurate and make projection into the future. Parts of business plan includes a detailed and clear purpose or vision of the business and goals, the number of workforce needed, possible challenges and ways to overcome them, a brief analysis and study of competitors, a marketing plan detailing how advertisements and promotional activities will be conducted. This plan is very critical because most lending institutions require it in order for a business to be legible for additional capital such as loans (Schaefer, 2006).
Another crucial factor that has locked a number of small businesses out of business is lack of website. It is estimated that over 70 percent of the United States population are internet users. This has taken competition to another level with companies striving to have presence online. A business should therefore at least aim at having a simple but a professionally designed website to enable customers to locate and find information about their products (Schaefer, 2006). The last but not the least is starting a business for the wrong reasons.
Starting a business venture comes with a lot of responsibilities and therefore entrepreneurs should ask themselves why they want to start a new business. Some of the reasons could be to make more money or to be your own boss. To succeed in any business, entrepreneurs need to be passionate about what they are engaged in and have a strong belief in them that the product and services they are offering meets the need of the market. They should also ascertain that they have the physical fitness and mental strength to face any possible challenges.
Health has often been overlooked when starting businesses. This has been responsible for a number of business bankruptcies (Schaefer, 2006). Conclusion Every business owner is the secret behind his or her success. Many business owners have not allowed failures to defeat them. They have learnt from their past mistakes and used these as opportunities to be successful in future. Accompanied with strong determination, most successful business persons have build on their weaknesses and used failure to learn more.
Reference
http://www.businessknowhow.com/startup/business-failure.htm
Related Topics