The role of the media in the OJ Simpson case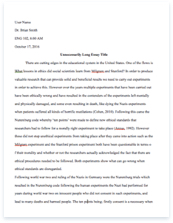 The whole doc is available only for registered users
Pages: 4
Word count: 797
Category: Media
A limited time offer! Get a custom sample essay written according to your requirements urgent 3h delivery guaranteed
Order Now
In the early hours of June 13th 1994, Los Angeles Police Department (LAPD) officers arrived at the murder scene, two severely mutilated bodies a woman lay in a short black dress which by now was drenched in her own blood she was sprawled face down in a lake of blood that had poured from wounds in her upper body and throat. To her right lay the body of a man his trousers and shirt saturated in blood, as he lay crumpled against a garden fence his eyes still open. They had just walked into a drama that a writer would have given anything to dream up. It was the beginning of a series of events that would obsess the American and world media.
When the police arrived they confirmed that the bodies were well and truly dead and then they were later identified as Nicole Brown and Ronald Goldman.
As the police searched the house looking for evidence they found the two children of Nicole and OJ Simpson: Sidney and Justin, fast asleep in their beds. Police woke them up to take them to the station where a family member could identify them and take them home.
The prosecution case at first seemed watertight; Simpson had a motive, an opportunity and no alibi. He had a history of physically abusing his ex-wife, Nicole and had made violent threats against her. He also purchased a knife similar in size and shape to what was believed to have been the murder weapon.
The prosecution claimed Simpson dropped the bloody gloves, one at the crime scene and one at his home, and that he wore shoes the same size as those that made a set of bloody footprints leading away from the crime scene.
The defence case did not appear at first to be quite so strong. There were no witnesses to the crime and no actual murder weapon was found. However, the defence argued that Simpson had been framed by deceitful LAPD officers and cleverly uncovered flaws in the police evidence.
Evidence presented at the trial by prosecutors Marcia Clark and Christopher Darden revealed a genetic match between Simpson's blood and blood found at the crime scene.
In addition, blood matching both Goldman's and Nicole Simpson's was found in Simpson's Ford Bronco and blood matching Goldman's was found on a glove discovered by police on Simpson's property (the matching glove was found at the murder scene). Blood matching Nicole Simpson's was also found on a sock in Simpson's house.
Prosecutors made their first gaffe by asking Simpson to try on the bloody gloves during the trial. Simpson wore latex gloves underneath, to prevent contaminating the evidence and appeared to experience great difficulty in pulling on the gloves, saying they were too tight.
They portrayed their client as a black victim of a white judicial system, on trial simply because he was a black man.
The deaths of Nicole Brown and Ronald Goldman became left stage, as OJ Simpson demanded centre stage in his fight to prove bigotry and racism were the real issues on trial which created a divide between the white and black population of America. People started questioning if the legal system was a 'fair' legal system or if the predominantly white courtroom would convict any black man.
The trial of OJ Simpson became not so much a determination of his guilt of innocence of murder in the 1st degree, but whether or not a black man could find justice in a legal system. The key question was whether a mostly minority jury would convict a black celebrity regardless of all evidence against him.
The O. J. Simpson case captured the attention of the public like no other event in media history, and the Simpson criminal trial is arguably the most notable example of the media's ability to transform a court case.
The trial began January 23rd 1995. The whole case televised throughout, with 150 witnesses called to give evidence, 11 lawyers representing OJ Simpson, 25 lawyers working round the clock to prosecute him and $20 million to fight and defend in media terms, it was to become, 'the trial of the century'. 91% of the television viewing audience watched it and 142 million people listened and watched as the verdict was delivered. It was the most publicised case in American history with 2000 reporters covering the trial, even topping the notorious Manson case in the early 1970's.
Throughout the trial there were 121 video feeds snaked out of the Criminal Courts building where it was held, with over 80 miles of cable servicing 19 television stations and 8 radio stations. There were 23 newspaper and magazines represented throughout the trial. The Los Angeles Times published over 1000 articles about the trial, and there were over 80 books published, authors were of anyone who had anything to do with the case.
Related Topics