The Military Decision Making Process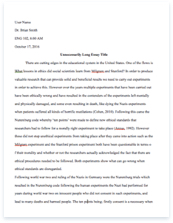 The whole doc is available only for registered users
A limited time offer! Get a custom sample essay written according to your requirements urgent 3h delivery guaranteed
Order Now
Everyone wants to be successful! This is especially true of Army Commanders who plan and execute missions where their soldiers' lives are at stake. The Military Decision Making Process (MDMP) provides a guideline for Commanders in order to ensure all steps of planning a mission are given consideration to ensure success. In reality, the MDMP does not effectively represent the realities of command decision making in battle and does not provide a practical guide to the efficient organization of large unit staff planning activities for three basic reasons.
First, MDMP limits preparation time for battle in real world operations due to its time consuming nature. Second, an increasing number of Army staffs are modifying the MDMP or cutting out steps. Third, MDMP has lost credibility among field grade officers. Let's examine each of these points and supporting evidence in further detail. Efficient use of time, training and resources while planning military operations are essential to ensure success. In "real world" operations, the time for planning must be both thorough and concise.
While MDMP is thorough, it takes too long and results in less preparation time for the actual operation being planned. There are several slow points during the MDMP, but it really slows during the seventeen step mission analysis portion and the COA development step of the MDMP (FM 5-0, July 2002). The longer the higher headquarters spends planning, the less time for subordinates to plan and prepare (FM 5-0, July 2002). Additionally, planning for fire support suffers, along with all other BOS planning, because of Commander and Battle Staff difficulties meeting all the requirements of the current MDMP.
A counter point may be argued that it takes time to derive a good plan. This may be true, however, time for subordinates is absolutely critical and lives are put in jeopardy if they are rushed through their preparation time. Another counter argument would be if time limitations exist, the Commander may abbreviate the process. This abbreviation is more frequent due to the dynamic operations of today, which leads into a second main point. Commanders do frequently abbreviate the MDMP due to time constraints because of the cumbersome process (Ross, 2004).
One Army Lieutenant Colonel writes, "The current MDMP at the battalion level is inefficient. The solution we have developed addresses more efficient time management by modifying the process" (Buchanan, 2003). When the process is frequently abbreviated, that clearly demonstrates its inefficiency to the process user. Further evidence points to the execution of the MDMP as the source of planning problems, because the staffs are so consumed by the process, they do not integrate or coordinate the actions.
The time demands of the manual process force the staff into drastically limiting the number and diversity of options they are able to explore and analyze (Rasch, 2002). Most command post staff members ignore these models (MDMP) during operational missions even during training exercises unless the staff is being scrutinized for compliance with doctrine (Schmitt, 1999). As a result of the lack of specific techniques and procedures, commanders and staffs often eliminate steps in the MDMP rather than reduce the time for each step.
This leads to plans which are not complete, lack detail and are not synchronized during execution (Garcia, July 1993). If the MDMP is frequently modified and steps are eliminated by senior leaders, MDMP is not pertinent to real world planning. The third point that is sorely overlooked by senior Army leadership is the fact that MDMP has simply lost credibility among field grade officers. Once a certain method has been deemed ineffective in the minds of those who use it, credibility of the method and leaders who push it is severely damaged.
As a result, most rational people will go out of their way to avoid using it. More importantly, they will train future leaders to do the same. This is where the real disconnect occurs. Consider this statement from one Armor Officer: "The MDMP is broke. It does not work in tactical units… has too many steps and normally does not result in a coherent product. " (Salas, Jan-Feb 2004). The Army needs to move forward with better planning models. With the Army in the process of transformation, processes that are no longer useful in training and real world situations should be eliminated.
The Army needs a strong, fast, flexible decision making process such as the Recognition Primed Decision Model (RPM)(Ross, 2004). Participants of a study at the Fort Leavenworth Battle Command Battle Laboratory (BCBL) estimated that the RPM took at least 30 percent less time than the MDMP did (Ross, 2004). There are similar studies on the street to support better decision making models for the Army of today and for the Army of the future. In conclusion, the Army's MDMP has outlived its usefulness.
It is currently not a practical guide for Army staffs given the current realities of command decision making for three main reasons. First, the time consumed by the process leaves little room for lower echelons to plan and prepare. Secondly, planning staffs find themselves modifying MDMP and skipping steps all together. Finally, MDMP has lost credibility among field grade officers on those staffs. The Army must do away with MDMP and use a better planning process with a different name in order for a lasting Army transformation where real world training is commonplace.
Related Topics