Power of Love and Relationship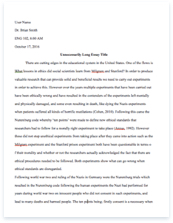 The whole doc is available only for registered users
A limited time offer! Get a custom sample essay written according to your requirements urgent 3h delivery guaranteed
Order Now
We learn as grow from children into adulthood that all relationships dont last and they were not all meant to be. The relationships depends on factors inside the relationship, like costs and rewards; factors inside the person, like comparison level; and factors outside the relationship, like available alternatives. This paper will address the many factors that make up love and relationships such as attraction, human need, and the three types of love companionate, passionate, and compassionate.
According to research, psychologist have identified the factors of attraction as similarities, matching hypothesis, physical attractiveness, exposure, equitable, and playing hard to get. Similarities is being attracted to an individual who shares the same features, attitude, and values as themselves. The same goes for matching hypothesis were individuals desire a relationship with someone who is close to them in physical attractiveness. People also tend to get along better and gravitate toward people that they find physical attractive. Attractiveness appears to be a most important factor for initial phases of a relationship. Many times relationships are based on physical attractiveness.
The Mere Exposure Effect states that the more we are exposed to something the more we come to like it. Relationships usually occur because individuals become familiar with the individual. In social psychology, this effect is sometimes called the familiarity principle. In studies of interpersonal attraction, the more often a person is seen by someone, the more pleasing and likeable that person appears to be. Another factor of attraction is equitable. The equity theory is not the overall amount one receives from a relationship that is important, it is whether or not what one gives and what one gets are equal. No one wants to be in a one-sided relationship were they put more into it than the other. Playing hard to get is another factor of attraction which is when individuals chose to be selective in their choice.
Human beings need to build bonds and relationships in order to feel like they are needed or accepted. This need to belong can be seen in the ease with which we form social bonds and the trouble we have breaking those bonds. Humans also build bonds in order to feel secure and accepted. Emotions play a big part in needing to build bonds and relationships. Some human beings may not have had good relationships growing up so they search for it and need it in order to feel like they belong. Our need for interaction and close bonds is a need, not just a want, in our lives.
There are three types of love that I will also address in this paper and that is companionate, passionate, and compassionate. Companionate love is characterized by deep caring for another person, comfort and trust, and enjoyment of shared experiences. Passionate love involves intense emotional arousal and physical attraction and compassionate love is the care giving type of love. The difference in the three is that companionate love is when you deeply care about the individual and are looking for a long term relationship, where as passionate love is like lust it only last for a little while, and compassionate love is more like a brother/sister love. Sternbergs Triangular Theory of love is that with passion, there is the initial infatuation, the strong emotions, and the attraction. With intimacy, the lovers become closer, inter-dependant, and psychologically their self-concepts begin to overlap. Commitment is the most volitional of the three, the decision to take steps to maintain the love and the relationship.
In conclusion there are many factors that effect the power of love and relationships that are taking in to consideration before some individuals start relationship. Rather that be how attracted we are to that person, or the need we feel to bond with that individual. Relationships are not always based on love and they are not always what we would choose for ourselves.
References
Feenstra, J. (2011) Introduction to Social Psychology Retrieved April 30,
2012 from http://content.ashford.edu/books Hatfield, E., & Rapson, R. L. (1993). Love, sex, and intimacy: Their psychology, biology, and history. New York: HarperCollins. Retrieved April 30, 2012 from http://www.questia.com/PM.qst?a=o&d=118067696
Related Topics