Porter 5 Forces- Cola Wars Continue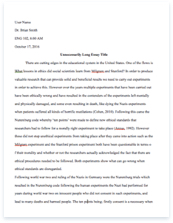 The whole doc is available only for registered users
OPEN DOC
A limited time offer! Get a custom sample essay written according to your requirements urgent 3h delivery guaranteed
Order Now
Cola wars continue: Coke and Pepsi in 2006 Written by Alyona Kuzmina. Soft drink industry Shares of beverage companies have always been ranked high among other industries. Although, when consumer incomes decrease, sales of beer and soda don't drop that much. Additionally, it is cheap to produce those and drinks are so popular so companies can sell them for a large price. Actually, it is a very unique case, that such a product, which is in the group of basic commodities, is profitable. Both concentrate and bottling businesses are interrelated, because they create one product, but at different stages, they have the same consumers, however, there is a big difference in the structure and most significant is gaining profitability. 5 forces structure of both businesses would help to explain the phenomenon: The power of suppliers: Concentrate and bottling producers would need sugar and corn syrup, flavors, sweeteners, packages and some other additives suppliers. However, they are not unique and rare products, so in case if one supplier offers goods for unreasonable price, concentrate producer would always have a chance to switch to the other.
For example, Coca Cola and Pepsi are biggest customers in can industry and they have relations with multiple suppliers, giving them with that less bargaining power because of availability of different suppliers. So due to the reason that those commodities are basic and widely spread, the suppliers of those products do not have power on pricing. The power of buyers: Buyers get power because of competition for brand shelf space in retailing distribution. The Act of 1980 gives a right of CPS to award defined territories for bottlers, which in its turn gives bargaining power to bottlers/ buyers, because of the absence of alternative supplier. Bottlers are connected to CPs in respect of setting up prices and other conditions of the trade. Major channels for bottlers are food stores, fast food fountains, and vending. Food stores have the biggest range of consumers and the biggest capacity for shelves, so they are "the kings of party" and can command lower prices. Fast food chains are the least profitable, because the amount they need is huge and margin is so low, however, the volumes allow them to negotiate. Vending- the companies themselves take care of those, so they have power in their hands and it is basically not a real buyer.
Cost for distribution and production account for 65% of sales for bottler, while for CPS that number is 17%, which makes significant difference. Threat of substitutes is probably not that significant to the Cola industry, if only for rivalry between already established firms in the sector. Concentrate providers took into account large number of substitutes and started to offer those themselves to cover from competition; as well as by usage of wide advertisement, promotion, and strong brand equity; also in the way of being unique in the way of availability. Threat of entry: There are a lot of factors, which prevent new entrants. First is both Coke and Pepsi have an agreement with their bottlers and those have rights for particular areas. These agreements also prohibit bottlers to negotiate with other companies, which places the biggest block.
It is very difficult for concentrate company to find those who will distribute their products, while for bottlers the agreements with most profitable and successful distribution belong to existing bottlers of the market; not considering the fact the building of new plant for bottlers will need much more investments than for CPs. Coke and Pepsi advertise that hard, that they place one of top places among all other companies in the world, to beat that and to gain some customer awareness would need a lot of effort and capital. Also the companies are veterans of the market, people are loyal to product and brands. It took more than half of century to create such a strong profile, so for fresh companies that would be hard to do in short. Price wars, which already were experienced once, could be the biggest threat for new entrants, as they will not gain. Rivalry among existing competitors: However, the number of bottlers is higher than those in CPs, which nourishes competition and helps to reduce margins. Industry is largely consolidated with two major players and few smaller like Cadbury Schweppes.
What Coke and Pepsi make up by their competition is Duopoly (Forbes' definition: A situation in which two companies own all or nearly all of the market for a given type of product or service). Market share other companies get is so non-significant that they do not play any role in pricing changes or structure of the whole industry. Exit barriers are so high for bottlers with expensive equipment, moderate for concentrate producers. Customers are influenced by brand perception so much and companies are ready to pay big sums for advertising. Most of brand equity stays with CPs. Competition between Coke and Pepsi has significant effect on industry profits. During long period those companies were highly concentrated on a differentiation and advertising (for example, "Pepsi challenge" campaign dedicated to differentiate taste of Pepsi from Coke's one) In 90s bottlers of both companies implied low priced strategies in supermarkets, because they had to compete with brands of those shops. Obviously, it decreased profits of bottlers.
However, Coke was more successful because of its increased sales in international part. However, in 90s a big change happened- the bottling companies discarded price war. So because of two players, the whole sector had an impact. Sustainability of Cola companies Of course, Coke and Pepsi can sustain their profits even knowing about the growth of non-CSDs. The reasons behind is that for more than 50 years there was no big threats from new competitors as well as no significant changes in industry. Another point, brand equity of both companies is big enough to allow company to sustain for long period. Also in case if they would like to diversify the business even more they easily can leverage the brand for that. The product those companies produce is essential for contemporary consumers. Drinks are something people will always consume, that is why Coke and Pepsi will always be profitable (obviously, if they will take care and be attentive to the trends).
Related Topics