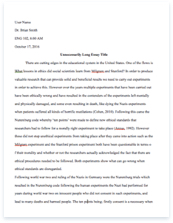 The whole doc is available only for registered users
A limited time offer! Get a custom sample essay written according to your requirements urgent 3h delivery guaranteed
Order Now
Porcini's restaurants an Italian specialty restaurant chain located in Boston Massachusetts, owns and operates 23 restaurants in the northeastern part of the United States and employs over 900 employees. The company's challenge is to expand its restaurant chain working within its limited resources and brand recognition. Complicated with a saturating domestic restaurant market and major brands currently in the market creates a formidable challenge for Porcini's Pronto operations. The problem was to determine the appropriate course of action for the company to take between franchising and syndication. Considering using a SWOT at first glance the decision to analyze the different methodologies using Porter's Five Forces of Competition gave a more robust analysis within the restaurant industry. The choice of franchising was determined the logical choice over syndication for the company from a financial stand point and a quicker way to market to vie with its major competitors. Franchising offered a broader reach with fewer fiscals risks that will help to compete with brands such as Olive garden and Pizza Hut.
Background
Porcini's Inc. started out in 1969 as a family owned Italian-American restaurant in the Boston Massachusetts neighborhood known as the North End. The company two decades later sold controlling interest to a group of investors the company employs over 900 people and operates in 23 locations. Porcini's is financially stable. The Porcini's advantage is its ability to deliver high quality food and superior service uniformly at each of its locations. The James Beard award-winning chef Mariana Molise is responsible for creating gourmet quality meals with her flash cooking techniques at moderate prices. Porcini only uses fresh ingredients making each dish from scratch and displays artful presentations to each of its dishes.
However, the cost of the average entrée is only 2 to 3 dollars above Olive Garden its closest rival. Leveraging its brand recognition in New England, Porcini's chief differentiator from its competitors is its attention to quality. A prominent New England restaurant guide selected Porcini's as its "Best Chain Service" award for four consecutive years. This accomplishment occurred by a combination of table service and food quality. Porcini's limited resources and lack of brand power restricts its growth opportunities to the domestic market. Three viable options for Porcini's growth are carryout locations, catering, and Porcini's Pronto. The carryout locations and catering became less viable because of managements concern of intense competition with carryout locations and no internal champion with catering expertise to drive the enterprise.
Problem
Porcini's challenge is to maintain its high quality food and service while expanding to grow its market share nationally while competing with major well-known brands. Analysis Rice (2010) asserted Porter's five forces analysis is a framework that analyzes level of competition within an industry and business strategy development. It draws upon industry organization economics to derive five forces that determines the competitive intensity and attractiveness of an industry. Attractiveness refers to the overall industry profitability.
Porter referred to these forces is the microenvironment to be contrasted with the more general term of macro environment (Suwardy & Ratnaturnga, 2014). According to Pringle and Huisman (2011) they consist of those factors close to a company that affect its ability to serve its customers and make a profit. A change in any of the forces normally requires a business unit to reassess the marketplace given the overall change in industry information. Overall industry attractiveness does not imply that every firm in the industry will return the same profitability. Using Porter's five forces analysis in determining Porcini's decision-making process between franchising and syndication is a more rigorous methodology than the traditional SWOT analysis. Franchising
The real estate consultant, who had experience in this matter explained how Procini's "you could limit your risk by dealing only with experienced restaurant operators. You could contractually require them to personally participate in the business, and restrict them to one property until they've proven themselves." He then described typical terms in the franchise restaurant agreement: a 20 – year term with renewal at the franchisor's option; a 5% to 6% royalty on gross revenues, and an up-front fee. "That fee depends on the strength of the brand," he noted. "And you can structure the deal so that each franchisee is responsible for his own financing." He explained that some franchisors handled all development, including market analysis, feasibility studies, site selection, and construction themselves, then lease the property to the operator. "But in others," he continued, "franchisees must buy or lease the land in an attractive location, and build the restaurant themselves. Since Porcini's doesn't have a construction department, which might be the way you should begin." Syndication
"Syndication has advantages aside from limiting your capital outlays," said the consultant "I think it will bring you more prime sites along the highway system. Prime undeveloped locations are mostly owned by investors. If you can turn their land into a cash – generating business, you'll be more successful in getting the sites you want". Syndication would leave Porcini's in full control of hiring, training, performance management, and the consistency of food and service quality at each new property. "And," added HR's Halloran, operational control would create opportunities for career advancement for our employees.
Turnover goes down when people see opportunities to move up." "Syndication is not all roses," the CFO piped in. "There are substantial transactional cost in these deals. Even in a private syndication you've got an investment banker, a gaggle of lawyers, and closing cost. I'm told that these transaction cost alone can equal 6% of the value of the property." (See Exhibit 2 for the investment and ownership/operating relationship underlying different Pronto's growth option; and Exhibit 3 for the company's projection of Pronto rollouts under each option.) Conclusion and Recommendations
Porcini's Pronto would give the Porcini's company a new vehicle for growth in the restaurant market, as it seeks to work on establishing better brand name recognition. Considering all the options that were given: Pronto restaurants, Franchising, and Syndication: Franchising would allow Porcini's Pronto to expand rapidly nationally allowing the company to have the least amount of financial exposure and within the 6% rate of return that management is seeking. Although, the issue of keeping service and tastes consistent would be a greater challenge than syndication effective training and incentive programs through the HR director can augment it.
Exhibit 1 Characteristics of selected full service chains (e = Estimated)
Outlets in Average Sq.AverageAverage
NE U.S.FootageSeatingrev/outlet
Cracker Barrela239,200195$3.3 million
Olive Garden617,600170$4.8 million
Denny's794,900112$1.4 million
Pizza Hut (dine-in)18793678N/A
Porcini's236,900142$4.1 million
Porcini's Pronto-4,200e85e$2.4 million
aIncludes gift store square footage and revenues
Source: Data from Industry reports and site visits
Exhibit 2 Investments, and ownership/operating relationships underlying different Pronto's growth options
Company Owned/Operated
Syndicated
Franchised
Porcini's Investment
$2.1 million per site
$2.5 million syndicate transaction costa
$1.0 millionb
Ownership
Company bus land, builds facilities
Investors buy land and buildings from company
Franchisee responsible for buying or leasing well-situated land, and building restaurant to company specs. Responsible for financing. Operational control
Company
Company
Franchisee manages according to Pronto's specs
Estimated Profit Margin
6% of revenues
Franchise Application Fee
$40,000 (used to vet applicant and negotiate deal)
Operating commission and incentive fee to Porcini's
4% of revenuesc
Pronto's franchise operating fee
5% of revenues (less 3% cost) = 2% net to Porcini'sc
Services provided by Company
Training/advice; menu development; co-op marketing; etc. ( the 3% cost noted above aEstimated syndication transaction cost at 6% for $44.5 million syndication deal, yielding $42 million to Porcini's (enough to build 20 Pronto restaurants over its planning horizon). The team assumed that it would float one syndication deal for half of that amount in 2012 and another in 2015. bEstmated one-time cost of developing a franchising agreement and supporting systems cAs estimated by Porcini's finance department
References
Pringle, J., & Huisman, J. (2011). Understanding Universities in Ontario, Canada: An Industry AnalysisUsing Porter's Five Forces Framework. Canadian Journal Of Higher Education, 41(3), 36-58. Rice, J. F. (2010). ADAPTATION OF PORTER'S FIVE FORCES MODEL TO RISK MANAGEMENT. Defense ARJournal, 17(3), 375-388. Suwardy, T., & Ratnatunga, J. (2014). Business Landscaping for Strategic Advantage: Evidence from aMulti-Sector Study. Journal Of Applied Management Accounting Research, 12(2), 1-15
Related Topics