Policies to Tackle the Opioid Epidemic: A Case Study of Maryland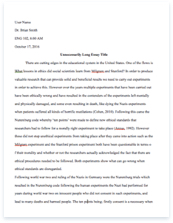 The whole doc is available only for registered users
A limited time offer! Get a custom sample essay written according to your requirements urgent 3h delivery guaranteed
Order Now
Overview The current opioid epidemic started in the late 1990's when primary care physicians all across the United States were targeted with one of the most aggressive and misleading pharmaceutical marketing campaigns to ever exist for the promotion of pain management drugs. In 2001, the manufacture of OxyContin, Purdue Pharma spent $200 million alone on marketing strategies to increase the use and promotion of OxyContin to doctors as the pain drug of choice.
Like many pharmaceutical drugs, opioids are manufactured in a variety of forms including liquid, intravenous, suppository, and pill forms. The most common form of opioids are prescribed in tablets, and are Drug Enforcement Administration (DEA) controlled narcotic schedule-II drugs that are highly addictive, according to the DEA they are defined as drugs with a high potential for abuse, with use potentially leading to severe psychological or physical dependence (Drug Scheduling, n.d.). Highly addictive opioids in this category include hydrocodone (Vicodin), cocaine, methamphetamine, methadone, hydromorphone (Dilaudid), meperidine (Demerol), and oxycodone (OxyContin) (National Institute on Drug Abuse). Prescribed opioids can range in use to help treat people with prolonged moderate to severe chronic pain, stemming from conditions such as chronic headaches and backaches to less frequent prescribed use in patients recovering from surgery or experiencing severe pain associated with cancer (ASA, n.d.).
Pharmaceutical companies, prescribing doctors, and pharmacists all have a duty to ensure that patients do not abuse opioids. In less than ten years, the opioid epidemic has claimed more than 200,000 lives from 1999 to 2016, all from overdoses related to prescription opioids. According to the Centers for Disease Control and Prevention (CDC), prescription opioid misuse cost the U.S $78.5 billion a year, considering aid, lost productivity, addiction treatment, and criminal justice involvement (National Institute on Drug Abuse, 2018). Addiction Purdue Pharma introduced a new opioid pain medication in 1996, advertised as having a low risk of addiction, the new drug; OxyContin was an extended-release opioid advertised for the treatment of non-cancer related pain. Extended-release means that OxyContin is slowly absorbed in the body over a 12-hour period. An extended release drug like OxyContin contains higher amounts of codeine than an immediate release pill of the same dosage; this is due to the release of the drug over an extended time requires more, not less of the pain medication. In order for the drug to be more effective over time, the opioid is slowly released for absorption by the body over the course of the day in comparison to an immediate release.
"By 2004, OxyContin had become the most prevalent prescription opioid abused in the United States." Evidence presented in the 2007 case against Purdue Pharma proved that they actively persuaded doctors with misleading information regarding the safety and efficacy of the extended-release opioid. Through aggressive marketing campaigns, a large and well-compensated sales force, and incentives such as "free limited-time prescription for a 7- to a 30-day supply," meant that drug was free for use by first-time patients – OxyContin quickly reached an unprecedented level of sales for an opioid pain medication.
The methodology that created a best-selling drug through false promotion also created a landscape for prescription opioid abuse. Based on the premise that an extended-release opioid was a safer and less addictive drug, extended-release opioids became a mutually profitable scenario for both pharmaceutical and illegal sales. For recreational users, the pills could be taken in non-prescribed ways to attain an instant high and often contained high amounts of codeine. Opioid abusers that search for a quick high learned to either dissolve or crush the pills for an immediate effect through injection or by snorting them. OxyContin became a recreational drug of choice due to not only the widespread availability from general law-abiding medical practitioners but also the targeted illegal "pill mill" operations that provided large quantities through unrestricted or counterfeit prescriptions that flooded the illegal markets. The increase in availability of prescription opioids is evident in CDC data that shows overdose deaths involving prescription opioids were five times higher in 2016 than in 1999.
Opioid dependency can lead to serious health, social, and economic problems. Opiate addiction is a mixture of genetic, environmental and lifestyle factors. Opioids are known to have a high potential for causing addiction in people, even when the medications are prescribed appropriately and taken as directed, based on genetics and psychological factors such as personality, one can become quickly addicted to the drug (NIH, n.d.). Variations in genes involved in the nervous system have been studied as risk factors for opioid addiction (NIH, n.d.).
The National Institute of Health (NIH) has documented that "opioid addiction is a complicated disorder, and non-genetic factors also play a crucial role" (NIH, n.d.). Some factors that are proven to increase the danger of opioid addiction are history of substance abuse, depression, other psychiatric disorders, signs of childhood abuse, emotional trauma, and certain personality traits, which include impulsivity and sensation-seeking (NIH, n.d.). Community and environmental factors also play a role; living in poverty, associating with others who abuse opioids or other substances, and having easy access to prescription or unlawful opioids increase a person's risk of opioid addiction (NHI, n.d.). Overdose & Deaths Daily, more than 115 people in the United States die after overdosing on opioids (National Institute on Drug Abuse). Overdose occurs when high doses of opioids cause breathing to slow or stop, leading to unconsciousness and death if the overdose is not treated immediately (NHI, n.d.).
More than 40% of all U.S. opioid overdose deaths in 2016 involved a prescription opioid, with more than 46 people dying every day from overdoses involving prescription opioids. In 2016, the most common drugs involved in prescription opioid overdose deaths included Methadone, Oxycodone (such as OxyContin) and Hydrocodone (such as Vicodin). Drug overdose has touched hundreds of thousands of American families in the last twenty years, according to NIH, more than 72,000 Americans died from drug overdoses in 2017, including illicit drugs and prescription opioids (NHI, n.d.). In 2017, the opioid epidemic affected all 24 Maryland jurisdictions. It was amongst Maryland's top three causes of death (2,009 deaths); it mainly affected white Caucasian men between the ages of 24-34. "Baltimore City has the highest age-adjusted opioid-related overdose fatality rate of any metropolitan county in the United States," Baltimore had the highest number of deaths in the state.
Fentanyl is another opioid that has a high risk for addiction and is a schedule II drug. "In 2017, heroin-related deaths fell by 134 to 1,078 overall in Maryland, while deaths from fentanyl have increased dramatically across all jurisdictions and demographic groups". Individuals between 25-34 age group noticed the highest number of deaths related to fentanyl. Treatments and Solution Opioid dependence is a complex condition that often requires patients to receive long-term treatment and care from a multi-discipline treatment team. Opioid addiction can create both health and social problems, and that is why treatment sometimes consists of a combination of treatments such as psychosocial approaches and pharmacological treatment. A multi-disciplinary approach is considered by many experts to be the most effective at pain management and reducing the risk of addiction. More often, for most patients, a prescription is the cheapest and quickest route for treatment as multi-disciplinary treatment options require multiple visits to doctors that form a team to develop the best treatment plan for the patient.
Alternative approaches to pain management such as; acupuncture, non-opioid medications, and physical therapy can help lessen the opioid problem. Better treatment options for pain management often starts with better referrals and support for primary care physicians to have education and resources to refer patients to specialized pain management centers. A statewide task force to educate and provide alternative affordable treatment options for pain management, in conjunction with decreasing the prescription rate of opioids is a solution to end the opioid epidemic. Recent national efforts to preserve life through opioid blocking medications is not a solution to the opioid problem, but a reactive "Band-Aid" to reduce overdose deaths. Naloxone is a medication that rapidly reverses and blocks the effect of opioid overdose.
"Between, 1996 to 2014, at least 26,500 opioid overdoses in the U.S. were reversed by persons using naloxone (National Institute on Drug Abuse, 2017)." There are three types of Naloxone medications, injectable, auto-injectable, and prepackaged nasal spray. Both injectable and prepackaged nasal spray is administered through an intranasal method. Injectable Naloxone requires the administrator to be trained to assemble and administer the medicine correctly; injectable Naloxone is administered in an auto-injectable, which is a prefilled device that is applied into the outer thigh. Maryland Opioid Programs and Policies On December 14, 2015, Dr. Howard Haft, Maryland Health Department Secretary for Public Health Services, authorized pharmacists to allocate Naloxone to state certified individuals under the Maryland Overdose Response Program (MHD, n.d.). On June 1, 2017, Dr. Haft issued a new standing order to replace the initial one (MHD, n.d.). The new standing order for Naloxone allowed pharmacists to supply the medication to anyone without a prescription order from a medical professional. Maryland law also protects anyone calling to request help with a victim of a confirmed opioid overdose or a suspected case. The Code of Maryland Criminal Procedure Article, 1-210 protects "anyone who seeks, provides or assist with medical assistance for another person experiencing an alcohol or drug-related medical emergency cannot be arrested, charged or prosecuted" (General Assembly of Maryland, n.d.).
The individual seeking help will not be prosecuted for the following crimes; possession of dangerous controlled drugs, possession of or the use of drugs paraphernalia and providing alcohol to minors. In Maryland, saving the life of an individual who has overdosed is considered more important than any legal issues related to the individual who is calling for help. In addition, Maryland Code, Health-General 13-3110 covers "An individual who administers naloxone to an individual who is or in good faith is believed to be experiencing an opioid overdose shall have immunity from liability under §§ 5–603 and 5–629 of the Courts and Judicial Proceedings Article" (Health – General Title 13. Miscellaneous Health Care Programs Subtitle 31. Overdose Response Program, 2016). In short, an individual who administers Naloxone cannot be held liable for a good faith attempt to help someone. Recently, Baltimore City and MD state officials secured $3.6 million to open a stabilization center in the spring of 2019 for drug and alcohol users. The Center will open 24/7 and serve as an emergency room for addiction and mental health services. Additionally, it will provide medical screening, monitoring, and connections to behavioral health and social services. The Center will only accept individuals who are transported by ambulance; therefore, walk-ins are not be accepted.
The Staying Alive Program is a program organized by the Baltimore City Health Department that provides educational training to residents in Baltimore City. The program trains individuals to recognize the signs and symptoms of an opioid overdose and how to appropriately respond. As of December 2016, the program has trained 18,258 people (Baltimore City Health Department, 2018). The success of this program is apparent in the number of lives that have been saved, between January 2016-December 2016; the program distributed 9,399 Naloxone kits and received 424 reported opioid reverse cases (Baltimore City Health Department, 2018). On April 30, 2018, Baltimore City leaders launched "Levels of Care for Baltimore City Hospitals Responding to the Opioid Epidemic," an initiative to identify evidence-based best practices for the opioid response crisis in a hospital setting. The hospitals are identified based on their ability to successfully implement the evidence-based program. The hospital is then assigned a number between 1-3 based on its ability to provide treatment to the patient, with level 1 being the best care. The ability to provide treatment is measured by several indicators ranging from the ability to identify a patient who "screens positive for addiction, distribute naloxone to patients, connect patients with addiction experts or other support services, and ensure physicians are prescribing opioids judiciously" (Baltimore City Health Department, 2018).
Levels of Care for Baltimore City Hospitals Responding to the Opioid Epidemic initiative was modeled after a similar program in Rhode Island, which held the number one spot in the country last year for a decrease in overdose deaths (Baltimore City Health Department, 2018). A comprehensive statewide response is required to reduce deaths and lower the rates of new addictions. The Levels of Care program in conjunction with decreasing prescribed opioids, a statewide drug monitoring mandate, and community-based programs for education and emergency naloxone responses, should all predicate a decrease in opioids deaths. Maryland has a three-prong approach to combating opioid abuse that includes community education, comprehensive treatment, and prescription monitoring. The Maryland Prescription Drug Monitoring Program (PDMP) is a regional database that includes Maryland and the District of Columbia's patient data for all prescribed controlled dangerous substances (CDS). PDMP utilizes the State-designated health information exchange (HIE) which connects all 46 acute care hospitals in Maryland (Department of Health and Mental Hygiene – Prescription Drug Monitoring Program, 2016). As of July 1, 2018, all providers who prescribe or dispense an opioid must register and access data for patients. The law mandated that prescribers must search and review patient data prior to prescribing opioids, document in the patient's file, and review every 90 days for prolonged treatment.
Further, pharmacists are required to review patient data prior to filling prescriptions for opioids if they believe that the patient is exhibiting drug-seeking behaviors or does not have an existing medical condition (Department of Health and Mental Hygiene – Prescription Drug Monitoring Program, 2016). The greatest challenge is that opioid overdoses are a serious public health issue nationwide, not only in Maryland. A more consistent, national approach to the opioid epidemic is required to maximize the impact of state and regional alliances, a centralized federal agency must lead the way to establish protocols and monitoring on a national level. Currently, patients that could be flagged in a Maryland state database can go across state lines for treatment or to obtain a prescription through a practice referred to as "doctor shopping." A major downside of current PDMPs is that issued and filled prescriptions don't seem to be updated instantly, unsuccessful attempts at getting a prescription also are not captured. As of 2016, 22 of the 49 states with PDMPs legally mandate prescribers to query the system before prescribing opioids. Furthermore, not all states that have a PDMP mandate that prescribers check the system before writing a prescription.
The local efforts to stem opioid abuse in Maryland should be modeled across the nation and a national prescription drug-monitoring program should be implemented to track opioid prescriptions use in real-time. As Maryland continues to focus on community efforts to train, educate, and treat those impacted by the opioid epidemic, national support for a comprehensive and smart monitoring system could be the turning point to decrease prescription opioid related deaths. A unified national strategy on opioid use is a public health emergency. The importance of community outreach and treatment programs cannot be overlooked, although prescription opioid abuse rates may decrease over time with the current strategy, heroin use could rise as prescription opioids become harder to obtain due to greater scrutiny of physician prescribing habits and ongoing state monitoring efforts.
Related Topics