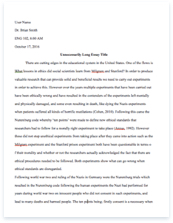 The whole doc is available only for registered users
A limited time offer! Get a custom sample essay written according to your requirements urgent 3h delivery guaranteed
Order Now
1.1 BACKGROUND OF THE PIZZA HUT
Introduction of Pizza Hut was started in 1958, by two brothers in Wichita and Kansas. Frank and Dan Carney had the idea to open a pizza parlor. They borrowed $600 from their mother and opened the first Pizza Hut. In 1959, the first franchise unit opened in Topeka, Kansas. Almost ten years later, Pizza Hut would be serving one million customers a week in their 310 locations. In 1970, Pizza Hut was put on the New York Stock Exchange under the ticker symbol PIZ.
In 1986, Pizza Hut has introduced delivery service, something no other restaurant was doing. By the 1990's Pizza Hut sales had reached $4 billion worldwide. In 1998, Pizza Hut celebrated their 40th anniversary and launched their famous campaign which is "The Best Pizzas Under One Roof." In 1996, Pizza Hut sales in the United States were over $5 million. Out of all the existing pizza chains, Pizza Hut had the largest market share, 46.4%. However, Pizza Hut's market share has slowly eroded because of intense competition from their rivals Domino's, Little Caesar's and newcomer Papa John's. Home delivery was a driving force for success, especially for Pizza Hut and Domino's.
However, this have force the competitors to look for new methods of increasing their customer bases. Many pizza chains decided to diversify and offer new non-pizza items such as buffalo wings and Italian cheese bread for the customers. The current trend in pizza chains today is the same. They all try to come up with some newer, bigger, better, pizza for a low price. Besides, offering special promotions and new pizza variations are popular today as well. For example, chicken is now a common topping found on pizzas.
In the past, Pizza Hut has always had the first mover advantage. Their marketing strategy in the past has always been to be first. One of their main strategies that they still follow until today is the diversification of the products they offer. Pizza Hut is always adding something new to their menu and keep trying to reach new markets. For example, in 1992 the famous buffet was launched in Pizza Hut restaurants worldwide. They were trying to offer many different food items for customers who didn't necessarily want pizza.
Another strategy they used in the past and are still using is the diversification of their pizzas. Pizza Hut is always trying to come up with some innovative way to make a pizza into something slightly different enough so, that customers will think it's a whole new product. For example, in 1983, Pizza Hut introduced their Pan Pizza, which had a guarantee of being ready to eat within 5 minutes when dining at Pizza Hut restaurants. In 1993, they introduced the "BigFoot," which was two square feet of pizza cut into 21 slices. In 1995, they introduced "Stuffed Crust Pizza," where the crust would be filled with cheese. Furthermore, in 1997, they marketed "The Edge," which had cheese and toppings all the way to the edge of the pizza. Currently, they also are marketing "The Big NewYorker," in order trying to bring the famous New York style pizza to the whole country.
Lastly, Pizza Hut has always valued customer service and satisfaction. In 1995, Pizza Hut began with two customer satisfaction programs which is a 1-800 number customer hotline and a customer call-back program. These were implemented to make sure their customers were happy and always wanted to return. Pizza Hut always gives a big attention on customer satisfaction.
1.2 PIZZA HUT MISSION
1.3 PIZZA HUT VISION
1.4 PIZZA HUT COMPANY PROFILE
1.5 PIZZA HUT LOGO
1.6 PIZZA HUT ORGANIZATIONAL STRUCTURE
Pizza Hut Malaysia employs a centralized top management at the strategic level that deals with suppliers, franchising terms and business planning. However, at the operational level, a decentralized style is adopted where the restaurant managers and operators are empowered to carry out the duties and responsibilities by providing high standards of service, product quality and cleanliness of the outlet as the major challenge of their job. Between these two levels, there are a team of managerial integrators who travel widely to the outlets countrywide to ensure policies and operational procedures are followed by everyone in the outlets. This team provides the relevant support to ensure launches of new recipes and sales promotions are carried out smoothly nationwide simultaneously.
Pizza Hut Malaysia achieves this by Forging Excellence Through talented People where training takes precedence where staff management is concerned. Excellent service and product innovation came as a result of training and they sharing the invaluable experience of teaching and learning culture which is practiced in all Pizza Hut outlets. As a result, Pizza Hut Malaysia organizes an Annual Championship Competition to develop teamwork for each outlet as they aspire to achieve the excellence standards expected. The standard is in terms of hygiene, accuracy and speed of order processing, general dining area cleanliness, hospitality and acceptable food quality. Normally a team of experienced staff will undertake the task of showing in order to practice the work agenda designed for the training of new recruits.
Pizza Hut's trust on its human resources and of the key strategies is putting people capability first. This means Pizza Hut support their employees by giving them the tools they need to be successful and then reward and also recognize them for that success. Pizza Hut believes that success with the customer depends on enthusiastic, well-trained, service-driven teams. So their challenge is not only to attract great people, but also to retain and motivate staffs in the restaurant. So, Pizza Hut creating a unique work environment where everyone counts and knows they makes a difference. In fact, their goal is to build an ownership and recognition culture that drives the best results in the industry. Pizza Hut encouraging everyone to think and act like owners and be accountable as owners. That means understanding how everyone actions and ideas have an impact with customers and on the bottom line. Furthermore, Pizza Hut every day celebrates their achievements of the people to builds commitment and puts energized with motivated teams on the frontline serving customers.
Pizza Hut had established YUM Leadership program, where franchise and company leaders gather with company CEO to learn how to lead and build teams with a common agenda. They call as How We Work Together principles throughout our entire system and then get feedback on the progress. Next is Pizza hut launched the "Founders Survey," an annual survey that tells how they are running the business. In fact, the 1999 survey result is extremely high levels of employee commitment around the globe.
Internally, Pizza Hut greatest success story to date with best practice sharing is demonstrated through C.H.A.M.P.S. which stands for Cleanliness, Hospitality, Accuracy, Maintenance, Product Quality and Speed. C.H.A.M.P.S. is Pizza Hut umbrella operations program for training, measuring and rewarding their employee's performance against customer standards. The goal is to ensure that the customers receive the same level of superior service and food quality at all of our restaurants.
1.7 PIZZA HUT'S ENTRY INTO MALAYSIAN MARKET
Pizza Hut began its operations in Malaysia on 19th May 1982 with the opening of its first outlet at Yow Chuan Plaza, Kuala Lumpur. Cerebos, a Singapore based-company was the first owner. Cerebos had opened 29 outlets when it decided to sell the franchise to KFC Holdings Malaysia Berhad in December 1995. The number of Pizza Hut outlets since then has grown to 72 outlets today. Now Pizza Hut is projected to grow at a planned average rate of 10 new outlets per annum for the next 3 years. So Pizza Hut is a franchise based company in many countries which is performing very well.
2.0 SITUATION ANALYSIS OF PIZZA HUT
2.1 SWOT ANALYSIS OF PIZZA HUT
STRENGTHS
Through pizza hut being the largest restaurant chain in the world, this obviously means they dominate their market and can invest in new product for example new pizzas. Pizza Hut has one of the best marketing approaches thus far. The company is able to market any idea they have to promote it efficiently to the market "Marketing Campaigns" has a significant impact, so an analyst should put more weight into it. This statement will have a short-term positive impact on this entity, which adds to its value. This qualitative factor will lead to a decrease in costs. This statement will lead to an increase in profits for this entity. Pizza hut has a huge market segment, attracting more customers meaning a higher percentage in sales, which may lead to greater profits. Beside that's, pizza hut also over 20 000 franchises around the world and Food attracts people of various ranges from young to old. Pizza hut also sits on top of global full-service restaurant tree. Also pizza hut has a strong brand name worldwide.
WEAKNESSES
Loyal customers are feeling that the satisfaction of the pizzas is declining. This may lead to low customer satisfaction and a reduction in customer and credibility in the market, this may lead to customer converting to main competitor such as Dominos Pizza. Besides, there are complex computer system and internal conflicts from franchises, this lead to de-motivation of staff. Also, lowering in the quality of product (pizza), service to customer and could lead to a lack of new ideas. Beside that's also, there is a lack of organic pizza which will limit the target market.
OPPORTUNITIES
Pizza Hut can introduce new Pizzas with a different crust sizes and flavors. This may attract new customer with new tastes and this may increases their sales. Beside that's, pizza hut has targeted upscale products and a downscale consumer base, this will attract customer who are more willing to buy these Pizzas.
THREATS
Rising competition undermines Pizza Hut as consumers go for greater convenience, this will lower the amount of sales consumed by pizza hut as these sales are going to smaller companies who the charging less. Beside that's, rising cheese costs threaten margin, cheese is essential to the business as it is there primary good, for they are unable to go without it, this may lead to pizza hut eventually buying goods from abroad or buying cheaper brands. Next is a threat from Dominos Pizza also from Mc Donalds who have tried to introduce a new meal that is a Pizza called McPizza. So, Pizza Hut will have to improve or maintain the quality in order to compete with Dominos and Mc Donalds, to ensure that Pizza Hut dominate this market. Pizza Hut also have to keep their prices down and this may lead to them buying well from abroad where is cheaper.
2.2 COMPETITOR ANALYSIS OF PIZZA HUT
Domestically, Domino's faces highly competitive markets and challenges from Pizza Hut and various local/regional competitors. Internationally, opportunities abound but Domino's faces the challenge of converting customers to its quick-service model. Even with these challenges, Domino's has generated fairly consistent Net Operating Income (NOI) over the past decade. This steady NOI has been necessary to service the high level of debt with which Domino's is financed. Domino's has nearly RM1.5 billion in debt on approximately RM450 million of assets. As such, Domino's carries a negative balance in Retained Earnings and a Stockholders' Deficit. Servicing and paying down its debt will be central to Domino's again achieving positive shareholder equity. In the face of its debt, Domino's has undertaken several initiatives to grow NOI, including successfully launching a revamped pizza product and increasing its international presence. To continue growing NOI, we recommend Domino's consider initiating a loyalty program for its domestic customers and as well as broader expansion into China.
2.2.1 Customer Analysis & Market Segmentation
Domino's target market segmentation is the consumer who is looking for inexpensive pizza quickly. Customers are very price sensitive; higher prices have historically led to decreased sales. Domino's does not offer dine-in areas at it stores, instead focusing on delivery and carryout customers. Demographically, Domino's appears not to have a specific target. Instead, it seems that Domino's targets markets with the greatest number of people. It follows that Domino's has sought to become a leader in online pizza orders, so it can reach the greatest number of consumers possible while also improving its ability to meet customer demand. 2.2.2 Positioning & Marketing Mix
Domino's has positioned itself well to reach the customer who values quick-service pizza. Domino's uses geographic information software to locate its stores in optimal locations. The majority of domestic stores is located in and around highly populated large or mid-sized cities or near college campuses. In FY 2009, Domino's posted a 92% on-time delivery rate and had an average time of 12-15 minutes for pizza order-taking and production. In the past, Domino's created the 30-minute delivery guarantee and also marketed its use of the HeatWave insulated delivery bag to keep delivered pizzas hot. Today, Domino's has achieved significant online orders through its website, successfully reaching that growing segment of the market. Domino's revamped pizza has been very successful and has generated significant sales growth since being introduced. Additionally, our survey data showed that poor taste was the leading reason why customers avoid Domino's. Domino's has used the new product to address this major weakness. Given the positive results, it appears Domino's has been able to generate trial purchases from customers who previously had excluded Domino's from their dining options.
2.2.3 SWOT analysis for Domino Pizza
STRENGTHS
For the product, Domino Pizza focused menu enables quality consistency and operational efficiency. Total for their operational process is completed within 12-15 minutes. Besides that, the price that they put is competitively priced product. The place that Domino Pizza have almost same as Pizza Hut franchises in the Malaysia, domestic store delivery covers the majority of households and they are want to add more outlets in Malaysia. They do promotion by continuous price promotion such as two 2-topping pizzas for RM9.99 each and they now are market-leading online ordering and website features.
WEAKNESSES
Domino Pizza despite aggressive marketing efforts to rebrand Domino's as a quality, great tasting pizza, survey respondents still said that "does not taste good" and "low quality" was the primary reasons they did not order Domino's. Proposition for investors is limited. They can't promise shareholders that they can guarantee strong returns. Besides that, the low price may actually be working against Domino's efforts to rebrand as a high quality, great tasting pizza company. Domino Pizza is less-than-optimal international presence and they have minimal incentive for customer loyalty.
OPPORTUNITIES
According to survey results, frequent Domino's pizza consumers prefer ordering online at a much higher rate than the total respondents, suggesting Domino's could establish themselves as an industry leader in online ordering. Domino's have ability to increase proportion of total sales placed online from 20% currently. Domino's believes it has achieved 50% of its growth potential across its top 10 international markets.
THREATS
With obesity rates on the rise, health is becoming an increasing concern in the Malaysia. One slice of Domino's new pizza contains as much as two-thirds of a day maximum recommended amount of saturated fat. Besides that, their prices in commodities such as cheese increasing and the minimum wage increases. Domino Pizza also is supply chain not positioned to address potential sustainability regulations. Domino Pizza is challenging to continue meeting customer expectations that have now been inflated by new, higher-quality product.
3.0 SERVICE OFFERED BY PIZZA HUT
Pizza Hut is traditionally a casual dining-in restaurant. The family meal concept has proven to be popular among the Malaysians who placed importance of family ties with meals. Moreover, the dine-in restaurant concept provides a better atmosphere to develop such ties, which is a common practice of all the three major races of Malaysia. Pizza Hut Malaysia has become the dine-in restaurant leader using a focus and growth strategy by concentrating concentrically their core line business and intensifying location coverage to reach out to where the customers are, especially more concentration in the Klang Valley and the southern states of Johor. Society's affluence, increasing standard of living coupled with a rise in disposable income have also contributed towards more lifestyle-dining behavior.
With increasing expectation on air-con comfort, ambience and clean eating environment, Pizza Hut Malaysia's concept of fusion meals and Family Value Meal package, teenagers and families in groups are more and more attracted towards a healthier, more complete and fairly priced meal compared to just fast food meals. In fact, pizza is regarded as an up-market complete meal and also the healthiest of all fast food in terms of food value and dietary requirement.
Pizza Hut restaurants are centrally located and combine modern décor with the atmosphere of a classic, traditional restaurant. The comfort of the restaurants, carefully designed lighting and modern music, create an attractive environment. All the restaurants have air conditioning. Customers can go to the nearest Pizza Hut, place an order and eat at the restaurant. Pizza hut offers a clean place to sit down and enjoy the variety of pizza, salads and etc. in a fun, family atmosphere. Pizza Hut Malaysia also caters for takeaway, as some of their more popular restaurants cannot meet the walk-in capacity. This strategy allows for some diffusion of capacity limit.
To meet intense competition in the fast food industry, the delivery concept as a service strategy was introduced to maintain and capture market share. As the metropolitan lifestyle catches on, convenience is a priority for dual working parents who still want to dine with their children in the comfort of their home but have no time to prepare meals. Hence, the one-number call center system for pizza delivery was introduced in 1987.
Pizza Hut Malaysia has recently upgraded its computerized ordering system to meet the expected half an hour delivery time for an order. Pizza Hut Malaysia has recently upgraded its computer ordering process to provide true customer value through reduced cycle time. When home delivery was first introduced in Malaysia, customers had to determine which Pizza Hut was closest, find the telephone number, call the order in, and wait for delivery. But now, to meet customer demands for a better system, Pizza Hut developed an IT-based ordering system with a single toll-free number for the Kuala Lumpur metropolitan area. After an order is placed through the centralized service center, it is transmitted to the Pizza Hut unit nearest to the customer with delivery promised in 30 minutes. The system not only transmits the order, but also automatically checks, credit information and provides road-map grid coordinates.
Further, Pizza Hut Malaysia maintains a customer database that allows the order taker to quickly identify each customer, his or her location, and the customer's favorite toppings, reduce cycle time while allowing for up-selling. This database is also used for mailing of promotional coupons as well as for inventory control and marketing analysis. You would be surprised if you have asked children and adult alike if they knew the Pizza Hut Malaysia's toll-free number, they can recall it without fail, a triumph of marketing that enhances customer value. Better delivery services through the new computerized order system provided the value-added service for customer convenience. Pizza Hut has one of the largest and most reliable home deliveries. Today, the Pizza Hut delivery network ensures speedy and accurate delivery of orders to more than 500,000 families who want to enjoy their favorite pizza at home. Customers can call Pizza Hut ahead of time, place an order and the order will be delivered to the customer's home.
Pizza Hut also had introduced a fast food lunch package consisting of a slice of pizza, garlic bread, coleslaw/salad and a Pepsi and pricing the lunch pack equal or cheaper to the fast food counterpart to draw a lunchtime crowd. This is because, most of the office workers have only one hour and speed of service is key to its success. The knowledge of pizza making to "Malaysianize" pizza results in the fusion meal concept. Satay Pizza introduced in August 1999 received tremendous response catering to the local taste buds. This is in line with Pizza Hut's mission of providing new and innovative varieties in pizza taste and style. Spicier pizza versions fit the eating culture in Malaysia. When and where food is concerned, Malaysians are an adventurous lot. Menus include pizza, pasta, side order, drinks, combo and add on. The menu is not focusing merely on pizza, but they also have other menu.
Nowadays, with the help of technology, customers can make an order through online for dine-in, take away or pick up by themselves. Customers can now go on the Internet and place an order for Pizza. This method is useful because it allows customers to view the entire menu, download any special coupons and order without having to disclose any credit card numbers. Despite that, Maybank and Pizza Hut have launched a Malaysia's first online payment facility for pizza delivery. Customers can now pay their online orders to Pizza Hut with either their credit card or Maybank2u.com direct debit following a partnership between Pizza Hut and Maybank today, which saw the launch of Malaysia's first online acceptance payment facility for online pizza ordering.
Over 100 Pizza Hut restaurants offering Online Delivery Service will benefit from the online payment facility. To enjoy the Online Delivery Service and online payment service, customer needs only a computer and internet access. The online payment accepts Maybank credit cards or any other Visa or MasterCard payment cards issued by Malaysian financial institutions. This online payment service will bring even greater convenience to Pizza Hut and Maybank customers. They can now order their food and pay for it very quickly and conveniently without having to waste their time searching for cash and waiting for change. Customers who wish to pay by credit card are required to log on to www.pizzahut.com.my. They can also pay directly from their savings or current accounts via www.maybank2u.com only.
4.0 PROBLEM AND SOLUTION FACED BY PIZZA HUT
5.0 POSSIBLE THREE NEW SERVICES TO BE OFFERED FOR PIZZA HUT
i. Mobile App Creation & Implementation
ii. Birthday Celebration Package
iii. Self-design Pizza
i. Mobile App Creation & Implementation
The mobile application market is currently booming, it is a commercial argument and Pizza Hut's main competitor Domino's Pizza and Pizza Hut in others country like Singapore and United Kingdom have already integrated it to its services provided.
A mobile app can be highly convenient for customers; it offers them the possibility to review "on-the-go" the entire offer of the company, select the products he would like to be delivered and also be charged directly on its mobile phone. It saves time for the company and optimizes productivity. There is no longer need for an employee to spend time on the phone with a customer. This can avoid mistakes that can be made and it is more user friendly than an Internet Webpage.
Moreover, this service aims at targeting a customer segment than directly fits Pizza Hut products, the "Young urban buyers". This is because the young urban buyers always rush for their times and want to be fast. The customer can save his/her time by order the food by the app because they no need to queue up for waiting the seat in the restaurant. Besides that, many young urban buyers prefer to order by app more than Internet Webpage. This is because need higher traffic data linked to the website while app just only need a little bit of traffic data. This can save their data because the internet speed will slow down when reach its quota.
The strategy to be used to encourage more people using this app is advertising and promotional strategy. Pizza Hut can advertising through a mass media approach to promote this new app like newspaper, television, radio and etc. By this, people will know the existence of the app. Pizza Hut also can offer some promotion code that only can be used when ordering meal by the app. This can encourage more people to use the app when there is some discount or promotion by Pizza Hut.
ii. Birthday Celebration Package
This service is defined as the customers can plan and purchase the birthday celebration package to celebrate their birthday party in Pizza Hut. This can make the customer's work become more easily because all the celebration process will be planned by Pizza Hut outlet management.
Firstly, the customers need to make reservations need to be made at least two weeks prior to the date of the reservation. Reservations can be made by submitting a completed Birthday Party Application and submitting deposit to any Pizza Hut outlet that the customer preferable. Once approved by the birthday party coordinator, the customer will be issued a confirmation letter. The party is not confirmed until this letter is received.
This service's target customer is for the family that has children. This is because sometimes the parents might be busy in working and do not have enough time to plan and prepare for their children's birthday party. If they can purchase the birthday celebration package in Pizza Hut, this can save their valuable lunch time or rest time. This is because the staff of Pizza Hut will plan and prepare for the birthday celebration. Moreover, Pizza Hut also will provide a birthday cake and some mini games for the children and attendees like musical chair games and guessing a riddle to win the prize. There are some different prices for the packages of birthday celebration based on the amount of the food, types of food and drinks.
The strategy to be used to encourage more customers to celebrate their birthday in Pizza Hut with purchasing the package is promotional strategy. Pizza Hut Restaurant can offer some benefits to the customer when the customer is purchasing the birthday celebration package like Pizza Hut can offer them discount for different types of packages. For an example, the customer can save up about RM29.90 when purchasing Package A for about 20 people and free a birthday cake. This set the customers' mind to celebrate birthday in Pizza Hut as their first choice.
iii. Self-design Pizza
As we know, Pizza Hut only offers their customer with the types of pizza that are stated in the menu. For certain customer, they wish to order the pizza that suitable with their own taste in Pizza Hut. But, this service is not available in Pizza Hut nowadays and will cause certain of the customer only can choose the pizza that already stated in the menu or visit other pizza restaurant that allow them to design their own pizza. With the same taste of pizza, certain customer will feel tired of eating and at the end will visit other stores that are offering different taste.
Self-design pizza service can help Pizza Hut maintain the existing customer to continue visit to the store and choosing the pizza that suitable with their own taste. This service also make customer feel that Pizza Hut is more customer oriented because they allow the customer choosing the pizza that are outside of the menu. This new service not only can help Pizza Hut retain existing customers, but also help to attract new customers to try self-design their own pizza in Pizza Hut restaurant.
Self-design pizza service is a new experience for the customer. When customers know Pizza Hut have this service, customer can self-design their pizza with choosing the crust, topping, cheese and others that they like. Customer also willing to pay more for the pizza they self-design that can meet their own taste. Pizza Hut introduces this service not only able to maximize their customer satisfaction, at the same time also help to increase their revenue.
Related Topics