Personal Freedom Is Invaluable To Humanity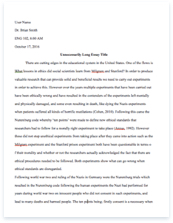 The whole doc is available only for registered users
A limited time offer! Get a custom sample essay written according to your requirements urgent 3h delivery guaranteed
Order Now
Philosophy has many definitions, but in brass tacks philosophy can be defined as the strive towards and continual acquisition of wisdom. Because philosophy improves the quality and purpose of an individuals life, and because the practice of philosophy is essential to maintaining personal freedom, philosophy has been, is, and will continue to be invaluable to mankind.
From the initial instant of consciousness, and certainly by the time language acquisition and development has begun, every human-being starts to consume a philosophical world view. This acquisition of an ideology is done through osmosis of one's surroundings. This is by no means acquired through by conscious intent. By the middle of most humans' lives, that initial worldview may have been revised, rewritten, and perhaps even revolutionized in radical redirections due to experiences with large emotional or perceptual significance, but in all likelihood, it has never been methodically analyzed and reassembled through deliberate, decisive intent by the person living by and within that world view. In other terms, every single person on the planet with a particular ideology that they live by. That ideology always has a philosophy behind it – its philosophical groundwork and basis. That philosophy and its derivative ideology become the logical and rational power and force of life itself. Philosophy, in its truest form, is a systematic destruction and reconstruction of one's ideological worldview through deliberate and purposeful intent – and continuously remodeling that philosophy by living what Socrates has described as "the examined life". In this proactive sense, philosophy's value is mainly indistinguishable to the value of being the master of one's own perceptive reality and one's purpose within it. If you leave the determination of or your own philosophy and its ideology to the philosophy and ideology of others, you are in (literal terms) a slave. A slave to the intents and purposes of whoever designed whichever philosophy you blindly choose to follow.
Many people like to argue that philosophy has little value because doesn't seem to have practical applications. However, this notion is completely incorrect for a variety of reasons. Firstly, without philosophy one cannot think freely, and if one cannot think freely they are not truly free. As Socrates said as he greeted death during his trail, "The unexamined life is not worth living." If you don't think, and continually elect not to do so, you are nothing more than an animal. Your life can be degraded to the simplest of terms: eating, breathing, sleeping, working and reproducing. You wonder aimlessly through life, with purpose; and in doing so, you are nothing more than a slave to a society with preconceived ideas, values, and functions that you have no choice in. Secondly, philosophy is quite literally the acquisition and personal development of wisdom as an individual discovers and understands more about the world around them. Personally, I cannot think of anything more practical than that. Wisdom enables us to harmonize our lives with reality by permitting us to comprehend the laws and ethics of life. Those who successfully acquire wisdom generally have a strong grip on the direction of their lives, a substantial relationship with god and their personal s, a profound understanding of the world around them and its functions, and deeper connection in their own personal relationships. A deep understanding of the human condition can be utilized to one's advantage. And one can arrive at this deep understanding through the practice of philosophy.  
Related Topics