Pest and Swot Analysis on Japan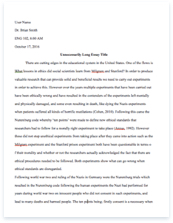 The whole doc is available only for registered users
OPEN DOC
A limited time offer! Get a custom sample essay written according to your requirements urgent 3h delivery guaranteed
Order Now
Brand manager-: according to me, brand manager for any given company is the person who is having responsibility of looking after the particular brand of a company and to maintain and improve that particular brand. There could be different brands under one company name and for each of the brand one brand manager has to be assigned to effectively promote that brand of product.
Marketing manager-: as per my point of view, marketing manager is a person who is looking after all the different products of the company. Marketing manager is responsible for marketing that product by the way of different modes. He/she has to select the appropriate mode of marketing the different products of the company and select a target market where the product should be launched.
Ultimate difference between product/brand manager and marketing manager-: Product manager has to think about the particular brand of the company only whereas marketing manager is responsible for promoting and market all of the company's products.
There could be more than 1 brand manager in the company on the other hand, marketing manager can be only one in each company. Product manager is responsible of launching that product in any country whereas marketing manager has to think towards how to market that product to make sales effectively.
Product/brand- Audi AG
Description of a brand- Audi is a German automobile manufacturer which designs, produces, markets and distributes luxury cars. It is having headquarter in Bavaria, Germany. Country- Japan
I have selected japan where I will do pest analysis and identify key factors that has to be considered to launch Audi cars.
Steps and key factors to consider to enter into japan-
First of all as a brand manager I will have to choose a market where I need
to market that product. As we have decided that JAPAN is the market where company will launch its product than has to think about what could be the appropriate price at which we can sell our cars to capture more and more market share in that country. After deciding the pricing has to think about what could be the promotional strategies has to be used. After deciding a pricing strategy I have to think about what could be the entry mode and distribution mode. Do I have to directly sell that product or by the way of mediator. One most important factor that has to be considered is the existing automobile companies in japan. There are big brand like; Mitsubishi, Honda, Mazda, Nissan are in existence. So company has to think about what strategies has to be used in such a competitive market.
WHAT IS PEST-
PEST is an acronym of political, economic, social and technological factors which might become hurdle for any product or brand manager to put steps in a new market. There are many macro- environmental factors like; new laws, tax changes, trade barriers and government policies which can affect the decisions of the manager of any organization.
Political factors- political factors can be government intervention in areas like; tax policy, labor law, trade restrictions, tariffs and so on. Political factors can affect at a great cost for Audi to enter into japan. Economic factors- we can consider interest rates, economic growth of a country, inflation rate and others. These factors can have major impact on the way businesses operates. Social factors- social factors plays very vital role for any company to do business. It includes various factors like population, growth rate, age distribution and so on… Technological factors- technology can effect at a great cost for any company. In today's technological era every company has to stay updated with the latest technology to stay in the market.
Key factors according to PEST analysis of JAPAN-:
Political factors in japan-
1. Form of government: the government of japan is a constitutional monarchy under which the power of the emperor is limited. 2. Taxation in japan: taxation in japan is based on a national income tax and a residential tax based upon area of residence. 3. Political situation in japan: current political situation in japan is unstable. 4. Economic structure of japan: japan government implemented a 'rich state and strong army policy' during Meiji era. It provides economic conditions for private businesses to prosper further. (economy watch , n.d.) 5. Environmental law in japan: japan is working towards the protection of nation's health and to conserve the human environment so Audi has to launch cars which produces less pollution. Economic factors in japan-
1. Economic growth- japan is considered as a third largest automobile industry in the world. Japanese economy has a continuous growth every quarter so can be considered as a economically strong country to do business. 2. Interest rate policy: japan is the country which adopts 0 interest rate policy though average interest rate in japan is 3.10 percent from 1972 until 2014. 3. Inflation rate: inflation rate in japan was recorded at 2.4 percent in November 2014. Though it averaged around 3.16 4. Saving rate in japan: Japan's saving rate is declining and people of japan are not more towards the saving of the money so it could be good for the company to persuade more consumers to get car. Social factors in japan-
1. Family size: japan is a country which lives under a monogamous and patriarchal family since 8th century. 2. Population and urbanization: Japan's population is over 126 million. Most Japanese reside in densely populated urban areas. Japan's capital city is Tokyo 3. There is only one official language spoken in Japan, which is Japanese. However, many Japanese are able to understand English. 4. Human development index Japan ranks 17 (Index Number .89) among the 174 countries. 5. Literacy rate and education: Japan's education system plays central part in japan's recovery and rapid economic growth. And literacy rate is also considered very high in the country. Technological factors-
1. Automation: japan is considered as an advance country in automation. Most of the Japanese offices are automated. Restaurants, offices, airports, factories and all the other facilities are highly efficient because of the use of high tech automated system. 2. R&D expenditure in Japan
High tax subsidy rate to businesses for R&D (rank: 10)
Japanese market is always know for innovation, they are the ones who come up with technology which is eco-friendly and efficient They also have huge number of patents in automobile industry to support their innovation capabilities. Facing increasing competition from China and South Korea, manufacturing in Japan today now focuses primarily on high-tech and precision goods, such as optical equipment, hybrid cars, and robotics. 3. Impact of technology in industry ( Growing In the Manufacturing sector and Service Sector) 4. Japan is considered as a country which is continuously changes the technological aspects. It has implemented more for the hybrid cars in automobile industry so Audi should keep this point in mind too. 5. Japan had 27.7 million broadband lines in place, making it third largest broadband country in world. Much of the success of Internet in Japan is owed to the stunning growth in2003 of ADSL as a broadband technology.
Major automobile companies in japan:
Toyota Honda
Daihatsu Nissan
Suzuki Mazda
Mitsubishi Subaru
Isuzu Kawasaki
Yamaha Mitsuoka
Hino
Top 3 competitors for Audi in Japanese market:
Out of the given brand of cars existing in japan, top 3 competitors of the Audi are as below.
1. Mitsubishi
2. Toyota
3. Nissan
Above three company can be considered as a strong competitors as they are also makers of high end segment cars.
1. Mitsubishi: Mitsubishi is having approx. 18 % of share in the automobile market in japan which can be considered very huge and can be huge competitor for Audi to enter into japan. Highest percentage of market share for Mitsubishi is for trucks in japan as per the data.
2. Toyota: Toyota can be considered as a biggest competitor for Audi in the japan because market share of Toyota is 28% which is far higher than any other automotive company. Out of that high segment car market share is about 17% which is lesser.
3. Nissan: Nissan is the company which can be ranked at 3rd number as a competitor for Audi in japan which is having market share of 13% for now. But though Audi has to take Nissan into consideration to effectively enter into Japan.
SWOT Analysis of Japanese automobile industry:
A SWOT analysis (SWOT matrix) is a structured planning method used to evaluate the Strength, Weakness, opportunities and Threats involved in a project. A SWOT analysis can be carried out for a product, place, industry or person. It involves specifying the objective of the business venture or project and identifying the internal and external factors that are favorable and unfavorable to achieve that objective. Strength: – Characteristics of the business or project that give it an advantage than others
Weakness: – Characteristics that place the business or project at a disadvantage than others.
Opportunities:-Elements that the project could exploit to its advantage.
Threat: – Elements in the environment that could cause trouble for the business or project.
Strength
1. Global demand for environment friendly vehicles: – Vehicles have been a major factor in intensifying greenhouse effect by emitting large quantities of CO2 and heavily polluting air. 2. R&D facility
3. Innovative Culture: – SUV and new Engine (Internal combustion engines) to improve product quality and efficiency in production, automakers invest a large amount of time and money into developing and improving the manufacturing process, and rely heavily on research and technological innovation.
Weakness
1. Japanese Car Makers Rally on Weak Yen
2. High Maintenance cost with Japanese vehicle.
3. High Energy Price.
Opportunity
1. Increasing fuel price: – Japan Automobile industry fuel-efficient cars with hybrid, hydrogen or electrical engines. Increasing fossil fuel prices encourages the consumers to buy such cars. 2. Global Demand for the Environment friendly Vehicle: Increasingly stringent environmental regulation in Market is spurring automakers to develop a new generation of green car.
Threats
1. Natural disaster: – There are lot of manufacturing facilities in japan and are often subject to natural disasters that disrupt manufacturing processes and results in lower production volumes and losses. 2. Appreciating yen exchange rate: – most of the revenue in japan comes from automobile industry. Appreciating yen exchange rate against other currencies means lower profits for the company. 3. Raising raw material price:- Rising prices for raw metals will lift the costs for auto manufacturers and result in squeezed profits
References
economy watch . (n.d.). Retrieved from economy watch.com: http://www.economywatch.com.html http://jama.org/japan-auto-industry-data/current-statistics/
http://www.newsonjapan.com/autos/
Related Topics