Personal Statement Argumentative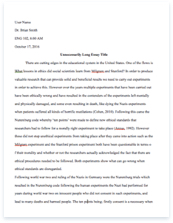 The whole doc is available only for registered users
Pages: 3
Word count: 619
Category: Military
A limited time offer! Get a custom sample essay written according to your requirements urgent 3h delivery guaranteed
Order Now
Personal Statement #1: Explain why you are interested in attending the Coast Guard Academy and what you expect to get out of your four years as a Cadet. Articulate other goals you have established for yourself and your efforts to accomplish them. Give at least one example that demonstrates your work ethic and diligence. (Limit 500 words on a single page).
I wish to set high goals for myself. The fact that a small percentage of applicants applying to the USCGA actually get admitted does not deter me. I have set my compass to gain a military education for myself. I am motivated me to seek admittance to the Coast Guard Academy by three principles. 1. Duty to my Country. 2. Service to God. 3. Commitment to self.
Having the privilege to serve my country in the areas of homeland security or military police after going to the Coast Guard Academy would be a great honor to me. Being a citizen of this country is a privilege. I feel it is my responsibility to serve America citizens.
In my service to God I am motivated to use the life God has given me to do something meaningful and purposeful, not to just take the easy way out and coast to through life barely getting by. Over time my service to God has increased enormously, my commitment went from just going to be there to looking forward to it and leading the charge at some points. I became more involved in church activities, going on mission trips or volunteering with Vacation Bible School for grades pre-kindergarten to sixth grade. It became more interesting and strengthened my ethics as I was able to understand it as I got older. I learned discipline and dedication to faith and my congregation. These beliefs help me get through the harder times in my life.
Finally, commitment to self and reverent to the codes. If I had not made a committed to myself I would have let myself quit on my dream and goals. I have wanted to go to a military school since middle school age 9. The military has always been appealing to me in what they carry out and the technology that is integrated into it. For example the microchips that are put into missiles, like ground to air missiles are interesting to me. The technology needed to determine the trajectory to set the course of the missile and the many calculated variables that come up when cruising through air, water, or even space. In the summer of 2011 I participated in the USNA STEM camp in Annapolis, Maryland. There I met many diverse people who shared a common goal, to learn the science taught by the military service academies.
What I expect to retain from the four years at the Coast Guard Academy is to be an all around better individual. What this would entail is the creation of better habits, expanding my knowledge on how to become a leader, and intellectual knowledge as well. I would like to take more of a leadership position but some of the times I'm not sure how to, and being too prideful I won't ask questions or for help. These are habits of mine that I have to strengthen, the weak link in the chain.
An instance of my work ethic and diligence would be my current Eagle Scout Project. When coordinating work days I need to be organized, and precisely communicate so there is no confusion. When making phone calls and emails I am sure to relay clear information that is sent out to complete the desired task for that day. Planning ahead is key.
Related Topics