Personal Governing Values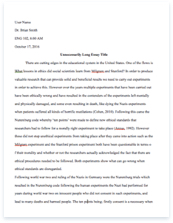 The whole doc is available only for registered users
A limited time offer! Get a custom sample essay written according to your requirements urgent 3h delivery guaranteed
Order Now
My personal governing values and personal ethics code are based on what I truly believe to be right and true. With commitment and strength of mind, I propose solid values that will help drive my goals and activities through the road of success. Physical Health:
* Value:
* I will remain fit both mentally and physically year long. * I will maintain a constant balance-diet to sustain a healthy appearance. * I will continue to exercise to keep increasing confidence and self esteem. * I will keep my weight average and keep an appropriate body mass ratio. * Goal:
* I will continue to exercise daily using above average level fitness routines to help build my self esteem and most important, confidence: * Gym attendance 3-4 times per week.
* Stable weight at 150 lbs by burning at least 450 calories per work out. * Be optimistic no matter how difficult day turns out to be. * Do in fact visualize my victory, realize my goals, and believe in myself. * Activities:
* Exercising for at least 2 hours at the gym using routines (i.e. P-90X) that are specifically use to burning maximum calories and strengthening body muscles. Furthermore, lifting weights at 40 lbs per dumbbell, 10 repetitions. * Must engage in 2-3 mile marathons using 5 lb leg-weights while running to build on stamina and breathe stabilization. Use hills, slopes, and mountain tracks to confuse muscles and avoid tiresome.
Family & Marriage:
* Value:
* I will continue to be a loving, caring, and supportive husband to my wife. * I will enhance my communication with my mother and father. * I will demonstrate good leadership roles to younger siblings in my family. * I will be a companion to my lost relatives in my life and reorganize our friendship. * Goal:
* My three younger brothers are important people in my life. I, as the oldest brother in the family will succeed in being a well educated role model and demonstrate that life can reward us in a positive way if we chose to follow the right path. * Create a superior relationship with each one by spending good quality time. * Discuss and implement strategies that I've learned myself that will help each of them how to be a better student. * Reward siblings perhaps with gifts once they prove to be academic and intellectual young adults. * Discuss available sources for each one that can be use towards enhancing their personality, skills, and education down the road. * Activities:
* First step is to engage in one on one conversation that will show current standing of how they feel and what issues they might be concerned about. I want to help relieve any stress that may be haunting their lives. * Spend time with brothers by attending sports, musical, and theatrical events to develop a close relationship. Trust is an important topic to discuss. Without ethical trust we cannot grow nor expand our family relationship.
Employment and Career Development:
* Value:
* I will develop an ethical work environment within my reach. * I will increase my GPA to demonstrate superior education among other peers. * I will focus less on work responsibilities when I'm actually not at work or spending time with my family. * I will lead co-workers with guidance when it comes to dealing with new customers or unethical dilemmas. * Goal:
* Current standing of GPA is a 3.4, but I will do my best to receive two "A" letter grades on both of my classes this semester to bump up my GPA by a couple points: * Focus on studying hard by being self motivated and staying on task with class assignments. * Get involved with study groups on and off campus to increase knowledge. * Participate in focus groups that help relieve any stress coming from work and school that may jeopardize my capability to study. * Prepare mind to get ready for
class exams, meaning study notes, read, and reread textbook chapters. * Activities:
* I will not procrastinate on doing my homework on a daily basis. Even though I am working at least 40 hours per work, completing assignments is important to avoid falling behind. * Sign up to a focus study group at the UNT Dallas campus to talk about skills and resources available for current students. Interacting with other students about class topics can be very helpful, meaning it can lead to answer to questions me myself might be wondering about.
Financial & Resource Management:
* Value:
* I will strive for success by paying off credit card debts. * I will manage my time more efficiently, which has become a critical asset in my life. * I will cut back on nonsense spending and instead save money for any unfortunate circumstances that may occur. * I will continue to use my resources available at work to help me be a better salesman. * Goal:
* Gambling at the Windstar Casino has turn into a bad habit for me. Spending several dollars per month in nonsense casino gambling has definitely affected my savings portfolio. It is time to get rid of bad spending and instead focus on necessary spending only : * I will find another interesting hoppy that will help me stop thinking of going to the casino. * Get involved with my bank and learn of available opportunities that can be use to increase my savings account. In other words, get involved in monthly fund raising payments. * Enhance my skills in finding ways to reduce the number of times I visit the casino per month. * Focus more on school work and paying off my bills rather than thinking about how much money I will take to the casino. * Activities:
* I will sign up to a sport team in my community to get more motivated and active with my own self-esteem. Using more time in outdoor activities can result in positive thinking and less of time wasted at the casino. * Do a current excel spreadsheet to compare current spending on nonsense activities versus necessary bills that do need to be attended.
Education & Lifelong Learning:
* Value:
* I will continue to learn something new on a daily basis. * Without education, my life is limited to a certain level of success (not good). * Reading about the world of ethical business today can be a well lifelong learning experience for the future. * Use the education I've learned to strategize on building my own business. * Goal:
* I will use my skills that I've learned since day one of my college career in business to finally start my own company in which I know will help me live an above average life with perhaps delightful rewards: * First step in starting my own business is laying out the facts of what I want to accomplish in life. * Second, get involved with business partners that are willing to take a risk of opening a successful company together. * Third, use creative thinking to come up with products that our society needs which in return will give me the opportunity to grow and expand nationally. * Stay true to myself and focus greatly on being an ethical entrepreneur no matter the circumstances. * Activities:
* In order to stand out and be unique when starting a business, I need to first generate my business plan which will be use as a guidance tool and attract investors. * Getting involved with organizations, communicating with manufactures, and understanding the primary market for my business are the essential ingredients that will help me establish my business and open opportunistic doors.
Social, Emotional, Ethical, & Spiritual Strength:
* Value:
* I will emotionally stay strong when it comes to dealing with detrimental co-workers. * I will avoid disruptive friends in my life and instead socialize with people with bright ideas. * I will maintain a positive attitude towards the people I love and stay calm when dealing with brainless customers at work. * I will strengthen my relation spiritually with God and emotionally attach my feelings with my church even further. * Goal:
* The term "customer is always right" has always reminded me of how to stay cool and calm when dealing with tough clients. No matter how wrong the customer really is, I cannot tell them they are wrong. So, I will continue to grow my patience level and avoid getting frustrated by rigid clients: * Listen to my customer and find out exactly what he really wants and needs in order to keep him/her happy. * I will not express bad attitude towards others, not their fault. * Coming into work with a positive attitude and leave work with positive attitude no matter how difficult my life feels. * Engage in productive activities with people to enhance a better communication and understanding relationship. * Activities:
* Best way to resolve issues is to talk about the problem and figure out solutions that will benefit both parties. Learn to trust people that are in my everyday life routine and mentally, physically, and emotionally learned to cope with one another. * Take frequent lunches every week together, whether it's a client, friend, co-worker, boss, brother, family, or teacher in order to help relieve unwanted stress. I will confront devilish people to prove that my life accepts happiness only.
Related Topics