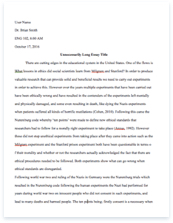 The whole doc is available only for registered users
A limited time offer! Get a custom sample essay written according to your requirements urgent 3h delivery guaranteed
Order Now
Ever since Quentin Jacobs has known his adventurous and childhood friend, Margo Roth Spiegelman, he has been madly in love with her. After splitting apart during high school, Q finds her cracking open his window one night seeking for his assistance for an ingenious campaign of revenge on a couple of people who haven't been on her good side lately. Of course Quentin follows thinking that this could possibly be the day that they reunite but surely enough he was incorrect. Margo leads Quentin into doing eleven far-fetched things he, on no occasion, would have attempted. Breaking into SeaWorld, shaving one of his enemies' eyebrows off and getting payback in ruthless ways on people who deserved it. Since it was all with Margo, in Quentin's eyes it was a close to perfect night. Alas the best night of his life does come to in end. A new day dawns and Quentin discovers Margo, always an enigma, has become a mystery. Luckily, he soon stumbles upon clues left for him by Margo. When Quentin goes down a disconnected path along with his three friends, the closer he gets to solving her puzzle the more he realizes Margo Spiegelman is not quiet the girl Quentin thought he knew.
High school senior Quentin Jacobsen (known to his friends as "Q") has been in love with the mysterious, beautiful, and adventuresome Margo Roth Spiegelman for as long as he can remember. So when one night she appears at his window to ask for his help in playing revenge pranks, he can't refuse. The two travel to Margo's ex-best friend's house, where Margo's boyfriend is cheating on her, along with her boyfriend's house, the house of an old bully, and Sea World, where Margo and Q dance together to an old song playing on the loudspeaker. At the end of the night, Margo leaves Q with a hug and says "I will miss hanging out with you". The next day at school, Q is hardly surprised that Margo isn't there. But when no one sees her for days, Q and his friends Radar and Ben begin searching for the clues Margo had apparently left for Q, including a poster on her window, parts of a poem, and an abandoned minimall where she wrote stories from her childhood and explored, with the help of Margo's best friend, Lacey.
Based on the clues Margo left behind, Q, Radar, Ben, and Lacey believe that Margo has killed herself. The four friends skip graduation and drive for hours to upstate New York, where they find Margo in an old and rundown store building in a fictional town known as Agloe, New York, writing in her black notebook that she had since she was ten containing her stories and plans. There, she explains to Q how she always hated Florida and was going to leave after graduation anyway, but after finding out about her boyfriend she carried out her plans a couple of weeks early. The book ends with Q and Margo burying her black notebook and laying on the grass talking of paper towns, and paper people. Knowing that nothing could happen with Margo as they are headed in different directions, Q kisses her in the parking lot just before they leave each other.
What's quiet interesting about this novel is that it is written in three parts, each section explaining a metaphor. The first metaphor represented in the novel is the strings. It is said that when a person dies their final string breaks. The implication with this metaphor is that it is also to say that obstacles, barriers, setbacks or simply anything that causes us pain has an irreparable damage. I find that this metaphor illustrates a more fatal death then we would like to believe; in some ways I find it to be true. I do think that there are events that occur that can sever our strings, and such experiences will always be a part of us.
Meaning that we can never fully heal. However, I don't think that we are so fragile a race that we are weakened each time a string is severed. That is what the strings mean to me. Life is a constant battle to continue to exist. We are constantly working to repair and grow, but in the end, our days are numbered, and we will someday fight the final wave of the war, and we'll lose. Personally, I dislike this metaphor. I think it heavily exaggerates death; no matter how courageously we fight, we will someday cease to exist.
The second metaphor is the grass. In a nutshell, this metaphor is displaying that everyone is connected to one another. We all share a root system. The viewpoint from behind the grass is that the success of another is also the success of your self. Although I agree with Quentin's statement, "I can't be you. You can't be me". I cannot judge the success of my life based on experiences and accomplishments of others. Experiencing life through the medium of another person could never satisfy me. Their experiences are not mine. However, I do think that there is something that can be taken from this comparison.
We may not have the ability to truly become another person, but I don't think that means that we shouldn't try to sympathize. We may not be one universal entity, but we are still a race, and in that way, we are connected. That being said, I think that the grass is representing the notion that we should support one another, because in some ways, our success does rely on the success of others. We are, as I stated before, a race of people. In order for each individual to strive the group must be thriving. We are all infinitely connected in so many ways.
The metaphor that the cracked vessel represents is a bit more complex then the other two, although it is a fairly accurate description of life. Things aren't simply black and white and nothing is absolute. That's where the cracked vessel comes in. People project a certain image, than the people around them internalize that projection and make judgments based on that. Generally these judgments, at least at first, are largely based on stereotype, are one-dimensional, and very simplistic. Over time, however, you see the way that other person responds to life-that being in general situations, through adversity, and in times of success. You see them crumble, struggle, elevate, and grow- and through those processes you begin to see their vessel decline. That's just it. It's that decline that creates a peephole for others to look through and have an honest view of what lies inside.
Of course there is the unintended consequence of the decline of one's own vessel simultaneously, therefore allowing the others to see within them-selves as well. The second idea of this metaphor supports a view of death that is less harsh than that of the strings. We deteriorate slowly. Eventually that deterioration can be too much, and yes, our vessel can crack. From there, we can still be pieced back together but we won't be the same as we were before we fell apart. We can still continue and more or less recover and repair ourselves. However, that being said, we cans still reach a point at which we have fallen apart so much that our glass has been reduced to microscopic shards, and we have no hope of rebuilding. We can repair but there still comes an end.
All characters of which are lovely, suburban and realistic. Quentin is very relatable in his averageness but not the point where he is bland. He is intelligent enough, witty enough and brave enough to be a protagonist without being overtly so. We can see how love transforms people. Also, we see how love can transform into an obsession. We read how Quentin struggles to find this balance. The struggle to find Margo became, to me, a struggle to find him-self because he thinks that he can find himself in her. That is a feeling anyone who has had young love can identify with. Margo is superlative, an exclamation point. She is always the center of attention even if she isn't physically there. She is that type of person, but not at all unlike-able because she is unpretentious in her attention-seeking ways. Safe to say, she is super cool!
You can see why Quentin would fall for her but when we dig deeper into her life and psyche, we see that there are so many dimensions to her. Behind the sparkles that she dazzles people with, inside she is very dark indeed. I keep reading because I genuinely want to know more about her. I love how John Green divides the book into three parts with metaphors and the images that each part of the story is associated with. I feel like there are pit stops to the journey of finding Margo. Although I did find the road trip towards the end a tad bit lengthy. Furthermore, he just phrases things that you can't quite place your finger on and hits the nail on the head. I find myself reveling in his agonizing sentences that are so quote-worthy. There are so many times I catch myself gasping at the beauty of his imagery. I would rate this novel 4.5/5 and I absolutely recommend Paper Towns!
Related Topics