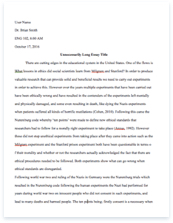 The whole doc is available only for registered users
A limited time offer! Get a custom sample essay written according to your requirements urgent 3h delivery guaranteed
Order Now
9/17/2013
Panera Bread Company
1. What is Panera Bread's strategy? Which of the four generic competitive strategies discussed in Chapter 3 most closely fit the competitive approach that Panera Bread is taking? What specific kind of competitive advantage is Panera Bread trying to achieve?
Driving concept: to provide a premium specialty bakery and café experience to urban workers and suburban dwellers.
Generic: Broad differentiation strategy.
Competitive advantage: striving to build a competitive advantage based on the triple combination of Product, Environment, and Great Service (PEGS).
2. What does a SWOT analysis of Panera Bread reveal about the overall attractiveness of its situation? Strengths:
Attractive & appealing menu
Bread-baking expertise (a core competence) – artisan breads are Panera's signature product. Nationwide leader in the bakery-café segment
High ratings in customer satisfaction studies
Good brand name
Fresh dough operations & sales to franchised stores
Initial success in catering
Good franchisees – higher sales in franchised stores compared to company-owned Financial strength of the company – able to grow without taking on too much debt Weaknesses:
A less well-known brand name than some rivals (Applebee's, Starbucks) Sales at franchised stores higher than company-owned stores – Why? External Threats
Rivals begin to imitate menu offerings/or dining ambience – easy to copy? Competition from other chains Saturate the market – will it become harder to find attractive locations for new stores and slow company's growth Opportunities
Open more outlets – untapped growth potential in a number of suburban markets (see Exhibit 3) International expansion
3. What are the primary components of Panera Bread's value chain? Operations – Panera provided and required comprehensive front and back of house training, market analysis, and bakery café certification. Outbound logistics – each franchisee purchased dough directly from Panera Bread. Each dough making Facility was able to produce dough for six bakeries Sales and Marketing – Panera used focus groups to determine customer food and drink preferences, and price points.
4. What does the data in case Exhibit 1 reveal about Panera Bread's financial performance? How well is the company doing financially? Use the financial ratios in Table 4.1 of Chapter 4 as a guide in doing the calculations needed to arrive at an analysis-based answer to your assessment of Panera's recent financial performance. In addition to the ratios in Table 4.1, there are occasions when you will also need to calculate compound average growth rates (CAGR) for certain financial measures.
Strong CAGR in a number of important areas – total revenues, royalties, fresh dough sales, net income and EPS. Declines in G & A expense a desirable trend – some erosion in operating profit margins bears watching (not a desirable trend). Declines in liquidity (as measured by current ratio and working capital numbers) and a fluctuating but still acceptable ROE also warrant attention. Overall, the data indicate that Panera is growing quite rapidly and is performing well, although not spectacularly.
7. on the information in case Exhibit 3, which fast-casual and full-service restaurant chains appear to be Panera's closest rivals? In the fast-food segment, McDonald's and Burger King with a strong world wide presence. In the chill-out segment, Starbucks represents an important competitor; it has more that ten times more locations and around eight times more revenue. Starbucks has a strong abroad expansion policy and an excellent reputation for customers. In the dinner segment, Applebee's has a strong position; it has the double of locations and a weak presence abroad. In the specific bakery segment, Au Bon Pain represents a serious competitor. In comfort, Cracker Barrel represents a risk.
8. What strategic issues and problems does Panera Bread management need to address?
What to do to correct Panera Bread's narrowing profit margins What more to do, if anything, to try to boost Panera's traffic counts at its stores during dinner hours. What actions to take to boost sales at company-owned bakery cafes (and put them more on a par or even above the annual and weekly sales levels being achieved at franchised cafes).
9. What actions would you recommend that Panera Bread management take to strengthen the company's competitive position and business prospects vis-à-vis other restaurant chain rivals?
There are no big or threatening problems/issues that needs fixing or correcting. No need to overhaul or do major surgery on the company's broad differentiation strategy. Some possible actions: Continue to exploit first-mover advantage – secure prime retail locations in urban areas where Panera Bread has little or no market penetration. Attack the causes of eroding operating and net profit margins. Do a better job of controlling expenses. Continue to work hard on developing new menu items that will drive up traffic counts, particularly during the evening meal hours when traffic is somewhat light.
Related Topics