Organisational Change in The Sandwich Factory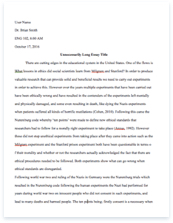 The whole doc is available only for registered users
A limited time offer! Get a custom sample essay written according to your requirements urgent 3h delivery guaranteed
Order Now
The Sandwich Factory is a company operating in the Greater London area. The company was started by Kirsty Flower in 2005 when she and several colleagues left Mr Bakes, a medium sized bakery company supplying foodstuffs to offices in the Canary Wharf and City of London areas. Kirsty`s colleagues now hold senior positions on the Senior Management Team (SMT) (Human Resources, Finance and Production). The SMT are all female, mid-twenties and have no experience in company management beyond that gained in Mr Bakes where they all held junior management positions.
Kirsty admits that the decision to `go it alone` was hers and that, given standard requirements for company set-up "done on a bit of a whim". A recent interview she gave for Young Entrepreneur (London) Monthly uncovered some other interesting facts and issues around the establishment of The Sandwich Factory. First, Kirsty admits, is the heavy financial burden placed on the SMT who all own a share of the business. She comments "We didn`t want to be beholding to a bank and so scraped together the not unsubstantial monies required for start up from our own savings, grants and from our own families especially our parents".
Second, the appearance of fractures in the SMT`s friendships in the initial stages of establishing a market. "The original idea to start up the company was mine, but I needed people to come with me to make my vision work for the betterment of all involved in the company. I am a natural conflict resolver, always have been, and I found myself papering over some cracks that appeared in the early days when we had to get things done fast. I suppose we went about things the wrong way round, we created a market but then had to work out how to fulfil our obligations – we had to hire, buy and source all at once.
Everyone was new, relatively untried and certainly it was a tense time for the company. I found myself thinking what have I done? But I couldn`t let that show". Third, the negative treatment from competitors "We all got on well with our previous employer but really weren`t prepared for the cut and thrust of day to day business. It is a tough old world out there. I thought you only got `spin` in politics. We all nearly packed it in and I found myself playing protector, motivator and visionary all at the same time. It was tough". Kirsty commented on her way of seeing the company through the start-up phase and into what she calls `adolescence`.
"We`re a long way from being grown-up but we are maturing fast. I have a vision and I try to make it clear to staff that we are in this together, all going the same way towards one goal. I try to be on hand to clarify any issues the staff have but I also have to trust staff to be fully committed to what we want and I`m open to any ideas on how to make that vision a practical reality. Challenge but in a constructive way is my mantra. I have managed to let go more recently of the operational end I am officially no longer a control freak.
It seems to be working, we have new customers every week, we are breaking into new markets and we will soon be opening another production facility, the staff seem to be happy and enjoying the devolution of authority and responsibility I`ve been able to give. I don`t want to become too divorced though and I sometimes do walkabout to `test` the products, not so good for the waistline though" The Sandwich Company has now come into the sights of a London based national catering company who have entered negotiations around the addition of The Sandwich Company services to their portfolio.
"Change never stops" Kirsty comments with a wry smile. Please address the following Outline and discuss the ways in which Kirsty`s leadership may be seen as reflective of modern leadership theory and approaches. Critically analyse the strengths and weaknesses of Kirsty`s leadership for The Sandwich Company`s continued success.
Related Topics