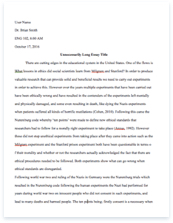 The whole doc is available only for registered users
A limited time offer! Get a custom sample essay written according to your requirements urgent 3h delivery guaranteed
Order Now
In this rapidly growing dynamic environment, organisations are fighting a constant battle to remain competitive; in such, the usage of teams has grown to be a criterion for organisational success. Organisations create teams for various reasons. Teams give a sense of responsibility and empowerment to members who are performing the tasks assigned. This, in return, increase efficiency and productivity, at the same time allow organisation to minimize its bureaucracy and foster flexibility. Other types of teams, such as problem-solving team, virtual team, management team and self directed team (SDT), are formed within a company. SDTs have increasingly emerged as a popular strategy in the execution of tasks. As discussed by Appelbaum, Abdallah and Shapiro (1999, p.60), 'lately self directed teams are being used as ways of achieving employee participation as well as getting closer to the customer.' This can be seen in various companies including 'Motorola, Xerox, Proctor & Gamble, AT&T, Federal Express, Levi Strauss, and General Electric (Tata, 2000, p.187).'
Self Directed Team
Self directed team is defined as 'a cross-functional work group that is organised around work processes, completes an entire piece of work requiring several interdependence tasks and has substantial autonomy over the execution of those tasks (McShane, Olekalns and Travaglione, 2010, p.320).' SDT focuses on concept of having a group of people with various functional working capabilities operating as a team, from designing to producing a product, with minimum supervision. Members are given the empowerment to manage, make decisions and take ownership on tasks which used to be that of a managerial role.
This view is further supported by Attaran and Nguyen (1999, p.553), who addresses the concept of SDT as 'a self-governing team, a continuation of quality circles and other quality improvement programs that promote employees' empowerment and encourage workers' participation.'
'Empowerment is the process of enabling workers to set their own work goals, make decisions and solve problems within their sphere of responsibility and authority (Griffin, 2000, p.284).' This illustrates a high level of autonomy in SDT which according to McShane et al (2010, p.218), 'autonomy is the degree to which a job gives employees the freedom, independence and discretion to schedule their work, and to determine the procedure(s) used in completing it.' These two distinct characteristics of self-governing team often result in an increase in productivity, constructive and creative ideas, and team morale and achieve competitive advantage.
Implications for Implementing a Self Directed Team
Careful implications and planning are crucial for management when it comes to implementing SDT, which will contribute to the criteria of success. Employees must be able to identify common goals and visions, and to have clear indications of individual roles and expectations within the team to avoid role ambiguity which, Griffin (2000, p.365) states 'it arises when the sent role is unclear and individual does not know what is expected.' As mentioned by Garrison and Turner (2006, p.163), 'employee must understand his or her role in the bigger picture.' In order to achieve that, members should go through training to develop new technical, as well as, supervisory skills to cultivate interdependence amongst them.
Simultaneously, members should always work towards the behaviour of the 'Five Cs' competencies (refer to Figure 1 in Appendix A) which are cooperating, coordinating, communicating, comforting and conflict resolving. These competencies are vital in a team in order for members to communicated freely and work together effectively. In addition, team members possessing these competencies are able to mediate any arising conflicts and work harmoniously.
Advantages and Disadvantages of SDT
Advantages
In recent years, more and more organisations have been seen adopting the use of SDT concept and this can be due to the various advantages that SDT brings about. Having a cross-functional work groups in an organization, members come from diverse backgrounds and different life and work experiences. This diversity increases the amount of knowledge sharing and interaction between people from different aspects of work, which increases the ability to solve problem efficiently. As supported by Garrison and Turner (2006, p.204), who stated that 'this is especially true when teams involve people with diverse backgrounds who bring varied perspective to bear in addressing and solving specific problems.'
Furthermore, 'members participating in problem-solving would result in their ownership of the solution; they have more at stake to ensure that the solution works (Garrison & Turner, 2006, p.204).' This feeling of empowerment increases the commitment and morale of employees which brings about the increase in productivity and quality of service for the organisation towards their target customers. With such great flexibility, it will flatten the rigid hierarchy levels as compared to a traditional organisation which will attract and retain the best people. As a result, operating cost and turnover rate can also be significantly reduced.
Disadvantages
On the contrary, implementation of SDT requires organisational as well as cultural changes. More often than not, people are resistant to changes. Garrison and Turner (2006, p.205) have pointed out that 'resistance to new ideas and approaches is a common trait of groups as well as entire organisations. Besides, sometimes a lack of group participation and cohesiveness exists.' Garrison and Turner (2006, p.206) has also highlighted that 'when this happens, chances are that the group will fail in its attempt to develop and to implement viable solutions to problems it has been charged with solving.'
Groupthink is yet another disadvantage it can have on SDT when it comes to decision-making and problem-solving processes. Groupthink, as defined by Griffin (2000, p.110), is 'a situation that occurs when a group or team's desire for consensus and cohesiveness overwhelms its desire to reach the best possible decision.' This can result in members not wanting to express different opinions in order to preserve the cohesiveness within the team.
Challenges of SDT
Organisations that adopt the use of SDT require workers to go through constant trainings to build up new skills to better enhance work and management processes. The need for these constant trainings has somehow seemed to be time consuming and to some extent, it may even hinder business operations as employees are required to take a portion of their time off or/and during normal working hours to attend trainings. Felts (1995, p.3) has further elaborated that 'the program requires so much schooling that business could lose profitability during training stage.'
A self directed team is typically associated with a high level of autonomy, which in order to achieve, management needs to give employees the empowerment to make their own decisions. The level of empowerment increases relatively with the level of autonomy in a team (refer to Figure 2 in Appendix A). It will become a challenge when management is reluctant to give up the power of control. Felts (1995, p.3) added that, 'the success of SDT is dependent upon how much control management is willing to relinquish. If organisations try to develop teams where the existing management structure stands in the way of giving up command and control, the program will be doomed to failure.'
Despite the advantages where diversity in SDT can bring forward, it can impose its own problems too. As discussed by McShane et al (2010, p.312), 'team members take longer to bond with people who are different from them, particularly when others hold different perspectives and values (i.e. deep diversity).' 'These differences may cause the arising of conflicts through misunderstood, misinterpreted or inappropriate interactions between people of different groups (Griffin, 2000, p.224).' As a result of these ranges of opinions, members within the team may start to form subgroups among themselves; and this can affect team morale, cohesiveness and even the ability to function as a team in a whole.
Key Themes and Issues Emerged
This literature review has touched on several theories; nonetheless, four major themes have emerged in the review and will be focused on. These four themes are the implementations of SDT; the importance of management support; the issues with a diversified team, and the level of autonomy as a source of empowerment. Although these themes are presented in a wide range of contexts, this report will focus on the implication(s) to SDT.
Discussion
So far, this report has discussed about the characteristics of SDT which is the high level of autonomy present that gives employees the feeling of empowerment. In order for SDT to be successful, several measures need to be implemented. It ranges from employees understanding of individual roles and responsibilities, to cultivating positive working attitudes (in a group), to the constant development of new skills. In order for these measures to be in place, not only do employees have a more responsibilities, management has a significant part to play as well. Left without the support from management, SDT will fail eventually. Without the encouragement and support from management to engage employees in trainings, members will not be able to embrace high level of autonomy without these continuous improvements of technical and supervisory skills.
In addition, managements' willingness in giving up power of control is essential in promoting self-autonomous team. This is important when managing such team, as the higher the level of empowerment is given, the higher the level of autonomy is achieved. And thus, this higher level of independence within the team is critical. Nevertheless, employees have the responsibility to eliminate any possible conflicts and mediate any existing conflicts which can have adverse results on the functioning of a team as a whole. With this empowerment, employees take ownership which helps in developing positive attitudes towards their involvement in work which allows employees to deal
with conflict effectively. When conflicts are dealt effectively, members are able to reach the next level of trust amongst them. As trust develops, it allows team members to communicate and throw in innovative and creative ideas unreservedly.
Self directed team may be used in organisation settings when organisation is prepared for major organisational and cultural changes; and when management and employees are supportive and not resistant to such changes. SDT will be formed when company and employees recognises the usefulness of forming smaller teams to be in control of the entire task assigned and the range of advantages SDT can bring forward. Organisation having the mentality that the success of end results and achievements often outweighs the cost involved, will be willing to invest necessary capital such as money and time to engage employees in constant developments and trainings. Companies that are in favour of these factors certainly will be supportive of using SDT within the organisation.
In contrast, traditional companies may be more resistance to changes and may not be supportive of incurring extra cost, time and effort to establish a self-governed team. Organisations with such culture and see the disadvantages of SDT as a major downfall will have a preference to teams with low autonomy such as work groups, problem-solving teams and matrix teams (refer to Figure 2 in Appendix A) where management and supervisors are involved and they possess the authority and control over decision-makings.
Companies have yet another option of choosing a semi-autonomous team (refer to Figure 2 in Appendix A) over teams with extreme levels of autonomy. This team offers a moderate level of autonomy which allows companies to have both the employees to take on certain ownership and be are engaged in long term tasks, at the same time reserving more crucial decision-makings to managements and supervisors.
Conclusion
In conclusion, this report focuses on the application of self-directed teams and how they can improve or inhibit team performance in an organisation; it has also displayed how self-directed teams can be used to encourage team autonomy and employees' ownership within the organisation. Despite the increasing popularity of SDT, it can impose its limitations and disadvantages. With that, organisation will turn to the alternatives of forming either low autonomy groups or semi-autonomous groups. Eventually, the choices depend largely on organisation mission and values and whether the organisation is willing to take on changes.
References
1.Appelbaum, S.H, Abdallah, C, & Shapiro B.T, 1999, 'The self-directed team: a conflict resolution analysis', Team Performance Management, vol. 5, no. 2, pp. 60-77, (online Emerald). 2.Attaran, M & Nguyen, T.T, 1999, 'Design and implementation of self-directed process teams', Management Decision, vol.37, no. 7, pp. 553-560, (online Emerald). 3.Felts, C, 1995, 'Taking the mystery out of self-directed work teams', Information Management, viewed 9 August 2010, http://www.allbusiness.com/management/business-process-analysis/511731-1.html 4.Garrison, M & Turner, M.B, 2006, Advanced organisational management, Pearson Education, Inc, U.S.A. 5.Griffin, R.W, 2000, Fundamentals of management, 2nd edn, Houghton Mifflin Company. U.S.A. 6.McShane, S, Olekalns, M, & Travaglione, T, 2010, Organisational behaviour on the pacific rim, 3rd edn, McGraw-Hill Australia Pty Ltd, Australia. 7.Tata, J, 2000, 'Autonomous work teams: an examination of cultural and structural constraints', Work Study, vol. 49, no. 5, pp. 187-193, (online Emerald).
Related Topics