Options For My Career As An Engineer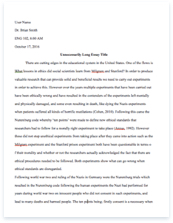 The whole doc is available only for registered users
A limited time offer! Get a custom sample essay written according to your requirements urgent 3h delivery guaranteed
Order Now
I am a civil engineering student at Veer Surendra Sai University of Technology, Burla and am expecting to graduate in May 2019 with Bachelor of technology in Civil Engineering. After three and half years of undergraduate study in Civil Engineering, I feel completely satisfied with my decision to choose to engineer as my career option as it has revealed the most pragmatic and down-to-earth approach to tackling human problems to me. I was given the chance to explore several numbers of different fields in civil engineering such as structural, geotechnical, environmental and water resources engineering. Having to take the courses from each of these fields, I realize that I have a very strong interest in Structural Engineering.
My enthusiasm coupled with scope for innovations and opportunities available in the field of Civil Engineering has motivated me to opt for higher studies and contribute to the field through meaningful research. I sincerely believe that pursuing graduation at University at this juncture of my career will be an ideal step in this direction. Structural engineering is the branch of civil engineering that I find most interesting, challenging and practically satisfying which combines engineering principles, math, and physics. When we go for modern bridges, high rise buildings or ultra-modern condominiums; structural engineering will form the center stage of engineering development. To satisfy my urge in exploring deeper into structural engineering, I chose to take all of the available design courses related to this area, such as reinforced concrete design, steel design, structural dynamics and prestressed concrete design for my undergraduate study.
I had worked diligently these past three years to fully understand and master the concept of these subjects. Having to take all of these courses, I found myself left wanting more and wanting to go deeper into some specific area of structural engineering. My decision to major in Civil Engineering is a direct result of my desire to contribute to the development of state-of-the-art infrastructure in my country, aiming towards improving its global standing. Over the summer of 2017, I was selected by the Central Public Works Department, the construction management organization by Govt. Of India, as an engineering intern fellow. This organization was specially appointed to manage the project of constructing an academic block and a highly equipped research hostel. As an engineering intern, I was assigned under the design department where I was exposed to the detailed design of the building and reinforcement.
During my time at CPWD, I learned a lot about the design of the specific part of the building including the design of prestressed concrete beam, seismic load isolation system and the structural design of the pile foundation. Each time I visited the site and witnessed the machines and related processes, my excitement and inquisitiveness knew no bounds. At the same time, I was involved in the inspection of a bridge constructed by CPWD in the locality & also given various tasks including site investigation, resources estimation, and scheduling with STAAD PRO, AUTOCAD & MATLAB software. Here, I took upon the task of performing a study of testing of materials procured for mix design and design of reinforced concrete structures. Also, I had the opportunity to visit and learn about surveying. In addition, I was exposed to the various aspects of Construction Engineering and Management and interacted with the engineers involved with futuristic activities that thoroughly inspired me and reinforced my decision to pursue my graduate study in this field.
Besides this majority of the Indian population lives in low strength masonry houses. seeing the conventional masonry building models collapse whereas the earthquake-resistant building models holding their ground when subjected to earthquake motion on the shake Table, I became completely infatuated with the world of earthquake engineering and the possibility of saving thousands of lives through a robust design. I learned that earthquakes don't kill, buildings do. As India is facing a lot of problems with its infrastructures, I believe those specific areas of research that I chose will be practical and beneficial. At this point of my academic career, I realize that my undergraduate education has provided me with what is only a glimpse of this field and there is so much more waiting to be explored and created in this industry.
Thus, armed with the much-valued consent of my professors, the guidance of my seniors and careful perusal of the web pages of your University, I am convinced that my academic career will receive the much-required exposure and enhancement enabling me to pursue extensive research and excel at it. Not only does the University's distinguished faculty, excellent laboratory facilities and high reputation attract me but also does the on-going researches by eminent faculty. My choice of this specialization is motivated by its multidisciplinary nature, which will broaden my horizons and give me flexibility in professional practice. India is in a tearing hurry to make up the lost time and catch up with the developed world and achieving the better standard of living. So, after earning my degree, I intend to work actively in the field of structural designing for infrastructures and buildings. I wish to work under a Professional Engineer which will guide me in pursuing my career goal of being a Professional Engineer (PE).
This way, I believe I will be able to apply everything I learned from my undergraduate and graduate studies, and finally be able to contribute to society. I am applying to your University because of the excellent reputation of your school. In addition, your splendid facilities are also a major attraction to me. In my experience as a student, I know for certain that good facilities can make a difference in a student's life and learning experience. I hope you will grant me the privilege of pursuing my Master's Degree at your prestigious University. I look forward to a long and fruitful association with University. Yours Obediently Ashirbad Mishra.
Related Topics