Operations in a Food Service Industry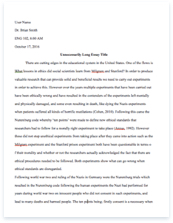 The whole doc is available only for registered users
A limited time offer! Get a custom sample essay written according to your requirements urgent 3h delivery guaranteed
Order Now
Context of the Study
The food industry becomes large and diverse increasingly. For the aim of consumer options, food services can be different as elegant ambience, fine dining, casual dining, fast-casual dining restaurant. The focus of this study is on the operations management of a food service provider which is the fast-causal dining restaurant. The researchers have chosen Queen "J", being the vendor of concession canteen of Shell Shared Services in which one of the researchers is employed and this paper describes the operations of this food service by studying the characteristics of this restaurant, by interviewing the operation manager and supervisor based on food, service, ambience factors using questionnaires.
Furthermore, it is important to consider the quality characteristics such as cleanness, level of service and setting price. The purpose is to examine and study how Queen J food provider is operating in the food industry. In addition, the paper provides a research analysis and case solutions to the challenges faced by a food service provider.
Company Background
Queen "J" Catering & Food Services has been in the business of providing an enjoyable and satisfying dining experience to working adults for over 30 years through its own brand of home style meals and gracious service. It has captured the hearts and stomachs of many with its delectable Kapampangan- style dishes very aromatic with loads of flavors and textures – that are always prepared with care and served with a smile.
Duties of Restaurant Manager
The duties of a restaurant manager can be different according to the types of restaurant. In most restaurant and food services, they are assisted by one or two assistants. Restaurant managers can have various daily responsibilities. Chef has the responsibility for the operation of the kitchen and assistant managers can be responsible for the service in dealing with customers. Generally, restaurant manager monitor and control every activities in the operation of the restaurant.
In Queen J restaurant, the duties of the manager are:
To ensure that quality foods are served to the customers
To carry the implementation of standard operating procedures To monitor daily operations in each department/section per shift To ensure that trainings on Food Safety are conducted on a timely manner To evaluate and assess the staff's performance and help them improve To motivate staffs to deliver good performance so work satisfaction is maintained
Objectives of the Study
The specific objectives of the study are the following:
To identify the operational challenges faced by the company
To recommend solutions for improvement
To help assess the over-all operational performance of the business
Chapter II: FRAMEWORK
The researchers choose the Continuous Quality Improvement as the framework of this study since controlling and improving the product or service quality management is the fundamental of the operation and success of the business and the organization. Without proper management of the quality, the business cannot last long. The unfavorable result for the company and customers can be followed. Therefore, it can be relevant to study how Queen J will respond to the changing customer demands and continuously improve their operations to achieve their goals. CQI process uses a team approach to accomplish operational changes. Change occurs by following sequential steps that focus on changing procedures, empowering employees, placing customers first, and achieving long-term organizational commitment.
Fish Bone Diagram will be used to identify the causes of the problems/challenges identified and the Plan Do Check Act (PDCA) Cycle will be used as the process steps in implementing the solutions. Best Practices require a strong Continuous Quality Improvement (CQI) program consisting of quality improvement, risk management and utilization review. This program continuously strives to: Meet and exceed the continually changing needs and expectations of customers. Take appropriate corrective actions, as required, to effectively utilize and deliver services. Prevent or reduce and control actual or potential risks to the safety, security, welfare, health and reputation of customers. By using CQI framework, the researchers identify the Queen J has been working well with these practices, identify enhancements to support higher service and food quality of improving outcomes. Activities in operation of Queen J need to go with effectiveness, efficiency and consistency. Effectiveness– high service and food quality with anticipated results Efficiency- how Queen J is using its resources
Consistency- reliability and skills of the employees
Below is a sample cause and effect diagram in a food service company. This model will help to focus on the problems and issues of the operations. Materials like gathering data and interview are helpful information to define areas for improvement. After defining problems, it has to search the lying causes and effects. The researchers have to discuss perspectives and ideas of the problems that observed from the study.
PROSPROS
CONS
permits a thoughtful analysis that avoids overlooking any possible root causes for a need. easy to implement and easy to understand able to focus the group on the ʺbig pictureʺ as to possible causes or factors influencing the problem/need. difficult to represent the truly interrelated nature of problems and causes in some very complex situations. May not be able to explore the cause and effect relationships in much detail
As mentioned the PDCA Cycle will be used a guide in implementing solutions or actions needed to improve the current operations of Queen J.
Plan- after addressing the causes of the problems for improvement, specific activities and procedures should be arranged for developing of action plan. The effectiveness of the action plan can measure the difference between the intended result and the actual result. Do- before implementing the CQI action plan, understanding of why actual result and intended result do not meet is necessary. Corrective action for example training employees or changing serving menu presentation should be discussed to start. Check- it is the evaluation step of the last three stages and investigate whether the intended outcome was met or not. If it does not meet, qualitative measurements like mini-surveys, verbal surveys and plate waste can be done for evaluation and can start the CQI process from the beginning. Act- if the corrective actions are working well, the actual outcomes are good results for the daily operations of Queen J. However, it cannot be stopped at this point only. It is recurring process and has to repeat for continuous improvement.
PROSPROS
CONS
Effective- it can be used as a framework for ongoing improvement Flexible- it is easily adapted to a multitude of circumstances Simple- it is easy to use. Comprehensive- it links all the necessary stages together in a simple process. Time consuming
It has to be identified key performance to complete the cycle.
Chapter III: RESEARCH METHODOLOGY
Research Design
This study will be using a traditional approach of gathering data in which the main information will be gathered from observation of the day-to-day process, location set-up and floor lay-out of the concessionaire and commissary, facilities and equipment used, compliance to the regulatory requirements of Shell and behavior of the staffs/personnel. The main strength of observation is that it provides direct access to the social phenomena under consideration. Instead of relying on some kind of self-report, such as asking people what they would do in a certain situation, you actually observe and record their behavior in that situation. This, in principle at least, avoids the wide range of problems associated with self-report.
Observation can take diverse forms, from informal and unstructured approaches through to tightly structured, standardized procedures and can yield associated diverse types of data, both qualitative and quantitative. Observation, therefore, is applicable in a wide range of contexts. Much of human social behavior that may be of interest to the researcher is highly transient. The fact that all observation entails some form of recording means that it provides a permanent record of such events or behavior thus allowing further analysis or subsequent comparisons across time or location to be carried out. Using more than one technique of data collection through a process of triangulation is seen as highly desirable as an overarching research strategy.
Therefore, another strength of observation is that it can effectively complement other approaches and thus enhance the quality of evidence available to the researcher. One of the main disadvantages of observation is that it can be very time consuming and resource intensive. Observation may be a very desirable strategy to explore certain research questions, but it may simply not be feasible for the researcher with limited time and resources to carry out the observation and, therefore, alternative strategies would have to be pursued. A fundamental potential weakness of all observation is that it is susceptible to observer bias – subjective bias on the part of the observer – thus undermining the reliability and hence the validity of the data gathered. This can be because the observer records not what actually happened, but what they either wanted to see, expected to see, or merely thought they saw. PROS
CONS
Direct access to the social phenomena under consideration
Diversity, Flexibility and Applicability
Provision of a permanent record
Complementarity with other approaches
• Consuming and resource intensive
• Susceptible to observer bias
• Observer Effect
Among different methods of gathering data, the researchers used interview which is the qualitative research method. The purpose of interviewing is to explore the insights of the study and deeper understanding by analyzing the questionnaires. General concept of Operations Management in Queen J will also be identified through the interview. A semi-structured type of interview will be used wherein set of questions are already prepared but further questions generated during the interview is also encouraged (please see Appendix).
PROS
CONS
• Best for getting response from specific, identified person • Allowing use of any type of question/questionnaire
• Sequencing of questions is easily changed
• Allowing probing of open-ended questions
• Time-intensive due to the one-on-one nature of the method
• Interviewer must be able to establish a rapport with the interviewee
• Given the relatively small number of people interviewed, the findings might not be typical for the overall population
CHAPTER IV: CHALLENGES
Based on the interview with the operation manager and one of the supervisors, the researchers identified these challenges: Incidence of defective products- there are incidence recorded of having customer's complaint because of defective products causing to company's reputation being put at risk. Over or under production- over-production and under-production happens because Queen J cannot estimate the number of customers coming in per shift. Transportation- transferring the food from the commissary to the concession outlets sometimes led to delayed delivery. Based on the observation day to day operation of the Queen J food service the researchers identified this operational challenge: Waiting (Queuing of customers)- there are times that customers are coming in unexpectedly.
Though Queen J has two displays having one counter each, there are times that they cannot accommodate very fast. That's why some of customers just go downstairs and eat out. From the list of challenges identified, the researchers decided to focus on Incidence of Defective Products and Over or Under production because the two have huge impact on customer's perspective and cost of operations. Based on the interview of Queen J operation manager, they had a experience of complaint in defective food in Shell concession although Queen J put food safety and food quality in first place. They do a necessary checks on raw materials and cooked food.
However, defective foods are still problems in its operations. Food quality assessment and food quality control process on raw and cooked food should be planned and implemented by management. Since Queen J is top down management, Employees follow the management decision, rules and regulations of the company. In food quality assessment, purchasing managers and assistant should check carefully in quality, quantity, sensory and nutrition of the food. In food quality control process, the management should focus on stages – purchasing, inventory, food production, food service and even the waste management. In this problem of defective food, attention should go to each phase of the operation.
Over and under production is also one of the critical issues faced by Queen J. Not only that if means huge cost for food wastes, it only has an implication that the operation is not working efficiently. This problem should be prioritized by the operation manager. It will be helpful if they will conduct research to have a baseline for future production. They can also coordinate with the Shell HR to identify the number of employees per shift.
CHAPTER V: SOLUTIONS AND CRITICAL DECISION
Using the fishbone diagram, here are the identified causes of the two main problems we have identified. The first main problem is that incidence of defective products. Underlying causes are the man, machine, method and material. In cause of man problem, staff has multitasks and it is not clear for staff what are responsible task for each of them. It is not productive and efficient for work. To improve quality of work and to escape multitasking, management should assign specific task for responsible person. For example, purchasing manager and assistants are the responsible personnel for raw food assessment and operation manger and assistants in concession is the responsible personnel for the cooked food of defective products. The same idea goes to cause of material which bases on the low quality raw materials.
Management should also focus on machine cause since the nature of the foods are different from other products. In Queen J, it served different food types and categories. So, it needs different handling techniques and machine to preserve food in good qualitative and nutritional situation. Therefore, kitchen equipment and food delivery equipment enhancements are needed to consider to solve the defective foods in Queen J. Fishbone diagrams shows the method which is also the cause for defective products. The main reason in Queen J is lack of inventory checks and no standard sets for inventory managers. The management should decide inventory manger is the responsible person and set rules which regulate the input quantity of food in the warehouse of the kitchen and inventory check like safety stock should be done regularly upon delivery.
The second main challenge is the over or under production of food. By using the fishbone diagram, staff cannot focus on customer numbers to serve per day and it shows that it is lack of forecasting. So, attention on average customers to serve per day is the suitable option to forecast for food production. The management should also consider to set up kitchen in each concession to solve under production. Therefore, if there is not enough food to serve, chef can prepare the food immediately to fill the lacking service. Planning should be involved to solve over and under production. Production volume can be estimated according to the last year inventory and regular check sheet.
CHAPTER VI: CONCLUSION
To achieve operational excellence, it is important that a company will always seek for continuous improvement. It is critical that all problems are identified, causes are clearly and directly pointed out so actions will be implemented appropriately. In a food service industry, customer's health and safety is very vital. One incident such as having defective food served that might lead to a worse situation such as food poisoning might break the entire operation. All food service companies should ensure that the quality of food is preserved, facilities, kitchen and display areas are clean. On the other hand, over-production would entail cost to the operations and under-production means possible loss of customer. It is important that operations manager will be able to develop strategies to at least produce near the actual consumption.
APPENDIX
Mission. To bring smiles to customers by providing nutritious and reasonably priced food through consistent excellent home style cooking and quality service. Vision. To become an efficient and reliable food service provider. To be able to generate employment opportunities. To help our employees develop their skills at the same time grow in their faith and relationship with the lord. Queen "J" Catering and Food Services has multiple services offered. Queen "J" is capable of serving customers for all their occasional needs, serves various menus at affordable price, offers great deals without sacrificing good quality and allows customers to indulge with elegant buffet settings. Queen "J" has fresh ingredients and has expertise in food preparation.
It delivers full-service catering and complimentary event coordination for corporate functions, weddings receptions and special events for onsite and offsite for groups of 10-400. Queen "J"'s goal is to help clients with all their catering and event-planning needs so they can relax and enjoy themselves. Whether it's an important business luncheon, birthday party, reunion, office party, picnic, or the biggest event, catering experts and complimentary event coordinators can help you plan the perfect event. Queen "J" Catering & Food Services prides itself with long-term relationships with top corporations in the country. It has been able to maintain canteen concession contracts with these companies for at least 8 years, proof of its commitment to excellent service.
To date, it boasts of 26 years of continuous service to Manila Electric Company. With over 30 years of canteen concession experience, Queen "J" Catering & Food Services is equipped for any type of service operation from self-service to casual dining to 24-hour operation. At present, Queen "J" Food Service operates more than 10 canteens outlets within Metro Manila and employs a total of 150 well-experienced staff. Aside from operating canteen concessions, Queen "J" Catering & food Service also provides catering services also provides catering services for any occasion. Services Offered
Anniversary is one of the most special days in a couple's life. It's their time to reminisce all the things they've passed by. Golden anniversary is one of the happiest events that can happen to couples. Some wants to celebrate it with their love ones and families. The Queen J catering staff looks forward to helping you put the "special" into your most special occasion.
Birthday happens once a year and every child are excited for their birthday to come. Some parents who are too much busy and can't afford to cook by themselves can avail our services. The Queen J can do the catering in order to turn your birthday into a nice and beautiful party and that have a beautiful table settings.
Baptismal or christening is the first sacrament, and we all know that baptismal is the first step to live as a man. Many people celebrate it with many delicious foods. If customers want to have a good baptismal catering they can count on Queen J's catering service and can help them to have a neat and beautiful table and buffet settings. Reunion is the happiest event when it comes to friends, family, or even classmates. It is the time where people can see each other, where you can chats, laugh, reminisce, play jokes.
When the term Reunion is being heard, people imagine laughter, and happiness. There is no time to prepare a food for all. For many brides and grooms, their wedding day is one of the most important days of their lives. And their rehearsal dinner and wedding reception are the first opportunities as a couple to celebrate with friends and family. The Queen J catering staff looks forward to helping you put the "special" into your most special occasion. We cater and coordinate weddings, wedding receptions and rehearsal dinners. Service Concession Outlets
BDO –EPCI BANK, Makati Avenue, Makati City
Mercury Drug Corporation, E. Rodriguez Ave. Q.C
Philippine Long Distance Telephone Company (PLDT, Mandaluyong City Computer Information Solutions, Ortigas Ave. Pasig City
Manila Electric Company, Meralco Compound, Pasig, City
Insular Life Assurance Co., Insular Tower, Alabang, Muntinlupa City Meralco Foundation Inc., Pasig City
Pacific Hub Corporation, Pasig City
Philippine National Bank, Pasay City
Shell Shared Services, Makati City
Operations Management Questionnaire
1. Can you describe the operations of Queen J?
We have standard operating procedures per section of the operations from the materials and food storage, commissary, transport until actual food service. Storage and Cooking -From accredited suppliers, once we received the ordered products, we implement necessary checks to ensure that raw materials are fresh and of quality. Once checked, they will be stored in the kitchen's storage location and set certain degrees to preserve the quality. Chefs and kitchen assistants will get the ingredients from the storage as needed based on the menu set for the day.
For the Shell concession, since there are 5 sets prepared daily, breakfast, lunch, snacks, dinner and late dinner, we should stick to the timing or turn-around to of cooking to ensure that food are served just on time. Transportation- there are three shifts a day for Shell's concession, 6am-5pm, 3pm-1am, 11pm-10am. Overlapping of two hours is set to ensure that transition is made smoothly. Foods are being transported from Marikina to Makati through a company service. Food service- Once food reached the Shell, food will be displayed right away. Buffer inventory is kept in the drawers but that should not take too long. We also ensure to serve fast specially during rush hours.
2. What is management's attitude and working style with regard to operations management in general? We always ensure that quality services are delivered to the customers. We value our customers and their feedback is important to us. Food safety is important in our operation that's why we have standards operating procedures implemented.
3. Please rank the operations performance objectives based on priority (1-5, 1 being the highest).
4. What is the operations strategy that you implement in your business? Our strategy is top down. The mandates came from the top management and we follow their decision. But this doesn't mean that we don't listen to the voice of the staff. Usually during meeting, when there are concerns or suggestions that came the staffs that are worth raising, we relay it to the management and our bosses listen.
5. How would you measure the efficiency of your process? What appear to be the key design principles that govern to the effectiveness of your process? For efficiency, the amount of food we have delivered per day is the indicator and if we were able to meet increasing demands right away. In terms of effectiveness, we can say that we have good performance if we were to sell all cooked foods per shift without under-producing and if we have not received customer complaints.
6. What does Planning and Control means to Queen J? How do you ensure the quality of the food you offer? We have trainings for staffs 3 times per year to endure that Food safety is in place. We make sure that that areas are clean every time, raw materials are checked and cooked foods are of good quality before we serve them
7. What are the bottlenecks or challenges that you experienced in your daily operations? Incidence of Defective products- there are some unfortunate events happened before that we received customer's complaint because of defective products. To sight one example, worms were found in the broccoli. Our attention was called by the management and our contract with Shell was put on risk.
Over or under production- Since Shell does not allow us to maintain our kitchen within the vicinity, there are instances that we over-produce or under produce because we cannot estimate how many Shell employees will eat per shift. It would entail huge loss for us when we over-produce and lose of customers when we under-produce. Right now, we are trying to make some trend analysis to at least produce at the near actual consumption Transportation- Again, since kitchen is not allowed, we have to cook the food in our commissary in Marikina. The transport is our problem when traffic is extreme and we were not able to deliver on time
8. How do you manage people? How do you assign task to them? Every day, we conduct huddle before we start each shift. The supervisors will check that staffs wear proper uniform, and that they are not sick. We also assess capacity so we can assign them, appropriately.
Related Topics