Operating Strategy (UNIQLO)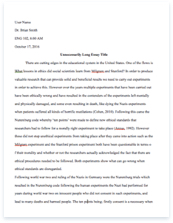 The whole doc is available only for registered users
A limited time offer! Get a custom sample essay written according to your requirements urgent 3h delivery guaranteed
Order Now
Introduction
UNIQLO is a Japanese casual wear designer, manufacturer and retailer. UNIQLO has been recording good sale, they made a new sales record, 923,600,000,000yen on 2012. In addition, they have wide and various customers, old and young, men and women, family and couples etc. Their sex, age and life style is different.
The key success factor is "No target customer"
In 2013 the CEO of UNIQLO, Tadashi Yanai made new concept, "Life Wear". Life Wear means the wear change the life of people all over the world more enjoyable and comfortable. UNIQLO has been making simple but high quality clothes for about 20 years. This concept, Life Wear is along our history and new category of apparel industry. UNIQLO says our Life Wear will keep on evolving as a new type of fashion, which is always with our way of living. This concept leads one big question, "Who is UNIQLO's customer, the people all over the world?" In market strategy today, we learned we should make clear customer's image and invest for them. But UNIQLO succeed without this strategy. "No target customer" is the key success factor of UNIQLO. UNIQLO's product is not fashionable but not dairy necessity. It is the middle of them, "Fashionable in proper level but basic clothes with reasonable price for all generation and sex".
Other Companies, Fast Fashion and Big Super Market Chains
Before focusing on what UNIQLO is doing, let me talk about other fast fashion company and the clothes as a dairy necessity. 1. Fast Fashion
H&M and ZARA are the biggest apparel companies in the world now. They succeed with SPA system and "Fashion". They make fashionable clothes quickly with small amount. Their main customers are women in their teen to thirties. 2. Big Super Market
The clothes are cheap and not fashionable. People especially elderly buy them because they are not interested in fashion. They just need clothes in order to feel warm and comfortable.
UNIQLO's blue ocean strategy
UNIQLO's target is different from 1 and 2 or any other apparel companies. The market of "Reasonable and fashionable basic clothes" is too big and natural to realize for everybody. The value is accepted easily from everybody. Yanai says the value is needed all over the world.
UNIQLO's approach to the big market
In order to win in the market, "Fashionable in proper level but basic clothes with reasonable price for all generation and sex" the price and quality is very important. UNIQLO did many unique strategies and succeeded to make reasonable and high quality clothes. Let's see the strategy with ERRC.
Eliminate
UNIQLO eliminated specific designers and Seasonal sale. UNIQLO's concept, "Life Wear" doesn't need high fashion sense so it doesn't have specific designers. Besides UNIQLO doesn't have seasonal sale. For UNIQLO, price is very important factor of success so they make weekly sale and change price many times depends on the sales. Without seasonal sale, UNIQLO can keep the price as it wants and keep customers visiting UNIQLO through the year.
Raise
UNIQLO raises mainly 4 things, quality, speed, variety and friendly service. First, the quality of clothes, for example UNIQLO's cotton T shirt is made from good cotton 100%. Second, they make clothes higher speed, like H&M and ZARA, than ordinary apparel company. Third, instead of latest fashion, it makes a lot of color variation. UNIQLO's standard clothes, Polo, Cotton T shirt and so on, have more than 20 colors. Forth, UNIQLO raise the level of service. UNIQLO's stuff educated they are friendly and kind. So customers can have good time though it's not luxury boutique.
Reduce
UNIQLO reduce decoration, race, frill and so on. Yanai says our clothes are clothes as parts of fashion. To make good parts clothes, UNQLO's clothes are very simple. In addition it doesn't counsel like boutique its concept is
"Help youself".
Create
The most unique point of UNIQLO is facility. It made a lot of high facility clothes, for example, Heattech, Ultra light down, Air rism and so on. Most UNIQLO's hit products have high facility. With the facility, many people live more comfortably in cold winter and hot summer. UNIQLO is often called "fast fashion" company but in this point it's not like H&M or ZARA more like Japanese manufacturing company such as TOYOTA.
Conclusion
UNIQLO found blue ocean, big market for basic clothes. It made good strategy which meet what the customers want, good quality and reasonable price. In addition, UNIQLO carried out the strategy perfectly with strong leadership of Yanai. That's why UNIQLO succeed as one of the biggest apparel company in the world.
Related Topics