Nursing – Reflective Essay on the Adaptation Course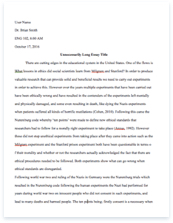 The whole doc is available only for registered users
A limited time offer! Get a custom sample essay written according to your requirements urgent 3h delivery guaranteed
Order Now
This reflective essay will reflect on my experience of the adaptation course. In order to gain an insight into my development I will focus on certain issues that have been prominent during the course.
I studied and trained as a nurse in the Czech Republic. Upon graduating I worked part time in an oncology department and then full time in a general medicine department for 7 months. Then I decided to come to England to learn English and to try living in different country. During my stay here it came to my attention that there was a shortage of nurses and so I went about applying to be registered with NMC.
I found there to be a very large amount of paperwork and that the process was slow but it was well worth the wait. When I started working on Wellington ward (Royal London Hospital – Whitechapel) I was very surprised just how much I had forgotten in the two years that I had away from nursing. Despite this I was quite lucky in that I had a lot of support from my mentor and the other staff in my team; it's thanks to them I am now at the end of my supervised practice period and I feel confident about being registered and having my own group of patients to look after.
One of the greatest difficulties was the language barrier even though I had been in England for a while and studied for the required International English Language Testing System qualification. I had to learn many new words, abbreviations and names of medicines. I would usually write these down and look them up as I returned home after work in order to keep up to speed.
I also found it helped immensely that I am good team worker. This combined with a friendly attitude made the adaptation process trouble-free. Completing this course meant a lot to me; I proved to myself that I am able to overcome the obstacles involved in living and working in a different country.
In a typical day, patients, their relatives or carers may present many a complaint; the role of the nurse requires much consideration in order to beeffective and competent. The nurse covers all duties necessary for her allocated group of patients from managing admission to organising discharge. In between these lie may other tasks from taking observations, administering drugs, aid with personal hygiene, referrals.
Although there are several skills required in order to be become an effective nurse, there are particular areas that I personally have and continue to struggle with. During the adaptation months I found I had problems with over involving myself emotionally, this manifested itself when I spent time with the more frail elderly patients on the ward. There have been certain situations that have made me feel extremely drained and genuinely sad after I have been through them. I was in a way feeling the pain that the patient was going through, even though I could never know what this was really like. It seemed impossible not to take the way you feel home with you. In the ward we do get some chance to talk about patients at work but sometimes I do carry issues home and talk things over with a friend (without compromising confidentiality).
On reflection, I feel that I may have entered a 'dangerous zone'. (Mitchell & Cormack 1998:140). I can feel in myself that this is something that requires careful thinking and training of some sort. This should not to result in cutting myself off from what the patient may be going through, which may result in incompetent and insensitive practice, but to somehow control my emotions.
If I enter into practitioner-hood with this issue then it may result in me becoming a 'wounded healer' and my own personal health could become compromised; therefore this needs to be addressed in addition to feelings of vulnerability that could arise as an effect of the emotional involvement. The consequences of not being able to deal with the emotions that may be brought up may result in emotional exhaustion, or overexertion and result in emotional drain. (Mitchell & Cormack 1998: 142). Not only this, but my role as a nurse may also become affected. This is something that I felt somewhat during my time in adaptation. One step towards overcoming this problem, which it clearly is, was for me to be truly aware of it the next time it occurred.
Millenson states that the heart of every patient/practitioner relationship is 'empathy'. He distinguishes this from sympathy and defines it as "the ability of the listener/ practitioner to put himself, temporarily, in the shoes of the speaker/patient." (Millenson 1995:256). Possibly my problem arises from not being aware that it should only be "temporarily", since I have on more than one occasion, taken problems home with me and dwelled on the patient's state for some time. Something that may need to be focused on is the defining of the role or agenda of the practitioner, and a separation of this from that of the patient's.
Balint focuses on the experience of contact with a patient. The need for the willingness to enter into an encounter is described as follows – "The sincere opening up of a patient's intimate life, with all its miseries, petty and profound fears, frustrated hopes, few and often very precarious joys, is a deeply moving experience." (Balint 1964:125). This, for me, holds an important acknowledgement that I find to be overlooked by Mitchell and Cormack's focus of empathy and emotional involvement; for me it is a fulfilling experience to listen to a patient. I feel what may be required is a balancing act of enjoying the time with the patient and feeling somewhat useful, without a sense of arrogance and not becoming overly drawn in.
"We cannot listen empathetically to [the patients'] descriptions of pain without feeling it ourselves. Moreover, the issues that they bring to us often resonate with our own unresolved grieves or remind us of our unhealed wound. Without some source of strong grounding and support, we could easily become engulfed in, or overwhelmed by, the suffering we encounter and our ability to fix it." (Matthews, Suchman, and Branch 1993: 973-7). Millenson refers to this statement in his book, which has possibly encompassed what I may be going through.
Whilst stressing on the importance of being involved, the authors touch on a theory of unresolved pain within the practitioner that may emerge or seep out whilst in practice. This seems familiar to me as I recall a day during my adaptation when a patient (X) was terminally ill. The following is an excerpt from my diary of the relevant day (the patients identification was protected in accordance with NMC code of conduct 1992):
"Patient X was handed over to me after the night shift. She deteriorated and became critical. The crash team was called and attempted to save her but they were unsuccessful. This was the first patient I seen pass away in England and I was upset as she was such a nice lady and we spoke a lot. She reminded me of my great aunt who had passed away when I was very young. Being so young when my aunt passed away I didn't truly comprehend what had happened and this was in some strange way a chance to say goodbye".
This seems to be a classic example of the 'dangerous zone' that Mitchell & Cormack refer to. Although it is impossible to completely remove these emotions and responses I have attempted to apply simple empathy along with the depth of contact with a patient that Balints' approach gives. In dong so I found that towards the end of my adaptation I tended to "bring less home with me" and indeed there were fewer such emotive entries in my diary.
Millenson remarks on what really needs to be remembered: Listening, empathy, caring, and authenticity, the knowledge of the body and effective therapeutics, but also the fact that "the therapy works with the patient working on himself." (Millenson 1995:259). He refers to the eloquent words of Nobel Prize winner Dr. Albert Schwetzer: "Each patient carries his own doctor within. They come to us knowing that truth. We are [as nurses] at our best when we give the doctor who resides within each patient a chance to go to work". (*1). I will endeavour to make these my objectives.
Having completed the adaptation process I am now in a position where I feel comfortable and confident in my abilities. Overall I have found it very rewarding reflecting on this incident; I have been able to identify a weakness that I can now attempt to turn into a strength and feel confident having confronted my fears.
Although I feel I haven't yet reached my full potential, hopefully one day I will be an effective and compassionate practitioner. These problems, along with others that will inevitably arise throughout my journey can be dealt with if I am open to them, acknowledge them and work on them (if they need working on). Indeed they cannot be merely seen as problems that need to be resolved but as valuable experiences and processes that need be undergone however painful, uncomfortable and undesirable they may seem. Hopefully, one can come out the other end having gained some sort of insight into the issue. I am positive about my future 'nursing' experiences whatever they may be or involve, since they will be experiences.
It could act as reminder to me that no matter how much I worry about a patient, it is fruitless since it will not solve the problem nor is it not necessarily my problem to solve. That 'power' is harnessed within the patient and is something I should nurture.
"In assisting another we truly help ourselves. The practice of medicine is a spiritual path for those who wish to make it so. The wise practitioner, by maintaining an open, curious, tentative, experimental attitude towards work, learns from mistakes as well as successes, taking it all in stride. It is the scarred and wounded healer who is indeed best placed to attend another on their journey. Illness is the vehicle, and the practitioner's caring attention and presence are the catalysts for healing, the power of which ultimately lies within each individual." (Millenson 1995: 262).
There is a fine balance to achieve here; a lot of time is spent doing paperwork, cleaning or talking to relatives so there isn't that much time to interact with patients, resulting in them being bored. As time went by nursing and medical staff tended not to interact with certain patients, as this would feed into their attention-seeking behaviour. The balance that needs to be achieved between caring mentally for the patient and these other duties is something that I will be juggling for a while yet.
References:
*1 Dr. Albert Schwetzer, Quoted in N. Cousins, (1979) Anatomy of an Illness.
New York: W. W. Norton, p58
Balint M., (1964) The Doctor, His Patient and the Illness. New York: International Press.
Matthew S., Suchman A. L., Branch W. T., (1993) Making 'Connexions': "Enhancing the Therapeutic Potential of Patient-clinician Relationship." Annuals of Internal Medicine. 118. Found in Millenson. (See below)
Millenson J. R. PhD, (1995) Mind Matters – Psychological Medicine in Holistic Practice. Eastland Press, Seattle.
Mitchell A., Cormack M., (1998) The Therapeutic Relationship in Complementary Health Care. Churchill Livingstone, London
Related Topics