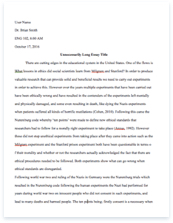 The whole doc is available only for registered users
A limited time offer! Get a custom sample essay written according to your requirements urgent 3h delivery guaranteed
Order Now
Marriage across religion can be a huge issue. This deeply depends on the devotion towards religion that the two families have. When one family feels negative emotions towards the marriage because of religion it can be very difficult for the other party to understand these concerns. A family which only likes their own religion or dislikes another can be troublesome to explain, especially if the disliking family is dead and she is willingly to stay inside the limits of the family. In "No Angel" by Bernie McGill from 2011 the protagonist luckily does not have to make this horrible decision. In particular by using supernatural elements and composition the story depicts the difficulties between marriage and religion. Though the determination of the families religions is rather doubtful to be precise, we know that the religion could be an issue but "[t]hey were far too middle class for religion to be an issue"(l. 42). This strongly suggests that they do not belong to the same religion.
The name Thomas is Hebrew and is used in the Bible. This could mean that their family is Jewish but since Christianity originates from Judaism they could be Christians as well, but the fact that Annie's father calls him a "land grabber" implies that he is an immigrant and the father is against that. The obvious reason for this is the way someone killed his son Robbie. They beat him up and let him lie like "a bag of rubbish the binmen had forgotten to lift"(l. 64). To think such hateful thoughts against someone should be justified in some way which means he must have some proof that it was immigrants who did this to his Robbie. Another reason for disliking Thomas could be his similarities to Robbie. If the father did not like Robbie at all because of his complete opposite personality and the fact that Thomas resembles that, it could also be the reason for the father's disapproval.
All of the father's thoughts are actually her own. Though it seems that the father and the rest of her family are resurrected and present around her, they are just imaginary. This becomes clear when the father comes out of the bus and instantly knows that she is considering marrying Thomas. This is seen in the following quote: ""Are you going to marry thawn boy?" he said. Not so much as a "Hullo""(l. 47). Since the father wouldn't know any connections between the two if he just comes off the bus and got over to her, he must be made up by her mind and therefore has insight to her knowledge. This means that everything the father says throughout the story is her own thoughts and considerations.
It is evident how Annie looks up to her father although she "won't be told who to love by [him]". She wants to live an independent life without relying on or ruled by anyone. Not only does she make her own concerns come from his point of view but she gives him the credits for her own concerns. She makes the father say that he was right about Thomas. This makes them both look good in our eyes because the father seems smart and the daughter seems admiring of him. This could be a trick by her because she is the narrator and focalized character. Everything is from her own point of view and when she praises her dad, she is actually implying that she was right all along. So the father is there simply to not make her seem wise after the event.
Not only does it remove this trait from her but she also becomes protected by her father. All the negative things that she thinks becomes what the father expresses about Thomas. She can therefore think malevolent thoughts about her boyfriend without being held responsible for anything. The father's concerns about Thomas is therefore her concerns. The resemblances makes her feel that she is marrying that she is about to marry her brother. Without willingly knowing, Annie is distancing herself from Thomas by using her father as a figure to discuss with. The father's just a product of her imagination so she can get away with every thought that goes through her mind. Disguising the thoughts keep her happy because she then does not think of herself as a mean person but as a righteous person.
Related Topics