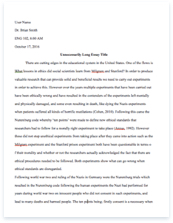 The whole doc is available only for registered users
A limited time offer! Get a custom sample essay written according to your requirements urgent 3h delivery guaranteed
Order Now
Needs -Human needs are the basic requirements and include food clothing and shelter. Without these humans cannot survive. An extended part of needs today has become education and healthcare. Generally, the products which fall under the needs category of products do not require a push. Instead the customer buys it themselves. But in todays tough and competitive world, so many brands have come up with the same offering satisfying the needs of the customer, that even the "needs category product" has to be pushed in the customers mind.
Human needs are states of felt deprivation.Needs are the basic requirements of human being, without these basic requirements like food, cloths and shelter no one can live life in this world. The extended form of needs are health and education which for sure every on basic need in today's world but they come after food,cloths and shelter. Marketers play no role in creating needs, they are natural default requirements of every human being. Organization already know the needs there is no requirement for any research work to develop product which covers the needs of human beings.
Example of needs category products / sectors – Agriculture sector, Real Estate (land always appreciates), FMCG, etc.
Wants – Wants are a step ahead of needs and are largely dependent on the needs of humans themselves. For example, you need to take a bath. But i am sure you take baths with the best soaps. Thus Wants are not mandatory part of life. You DONT need a good smelling soap. But you will definitely use it because it is your want. In the above image, the baby needs milk but it WANTS candy
Wants are the form human needs take as they are shaped by culture and individual personality. Wants are marketed by marketers in such a way that everyone feel these wants should be mandatory part of life. We can take the examples of telephone, Internet, different variety of foods and clothing these all come under umbrella of human wants.
For Example: Any person can eat food to feed himself, but he want to eat fast food, fried rice and Chinese food. Cloths are required for a person to cover himself but we can see people wearing jeans, suit just because of culture influence.
Example of wants category products / sectors – Hospitality industry, Electronics, Consumer Durables etc, FMCG, etc.
Demands – You might want a BMW or a Mercedes for a car. You might want to go for a cruise. But can you actually buy a BMW or go on a cruise? You can provided you have the ability to buy a BMW or go on a cruise. Thus a step ahead of wants is demands. When an individual wants something which is premium, but he also has the ability to buy it, then these wants are converted to demands. The basic difference between wants and demands is desire. A customer may desire something but he may not be able to fulfill his desire.
Demand is want backed by buying power, human being have unlimited wants but resource are limited in the world. Its not possible that each human being get the desire things in the world. Wants are wishes of human, buying power will convert these wants to demand.
For Example: Willingness to buy BMW is want but if you have the buying power then it becomes demand.
Example of demands – Cruises, BMW's, 5 star hotels etc.
The needs wants and demands are a very important component of marketing because they help the marketer decide the products which he needs to offer in the market. Thus the flow is like this.
Related Topics